This week the country's sixth largest daily newspaper, the Chicago Tribune, was met with a deluge of criticism after it posted this ad on Facebook, offering discounted subscriptions during the Memorial Day weekend.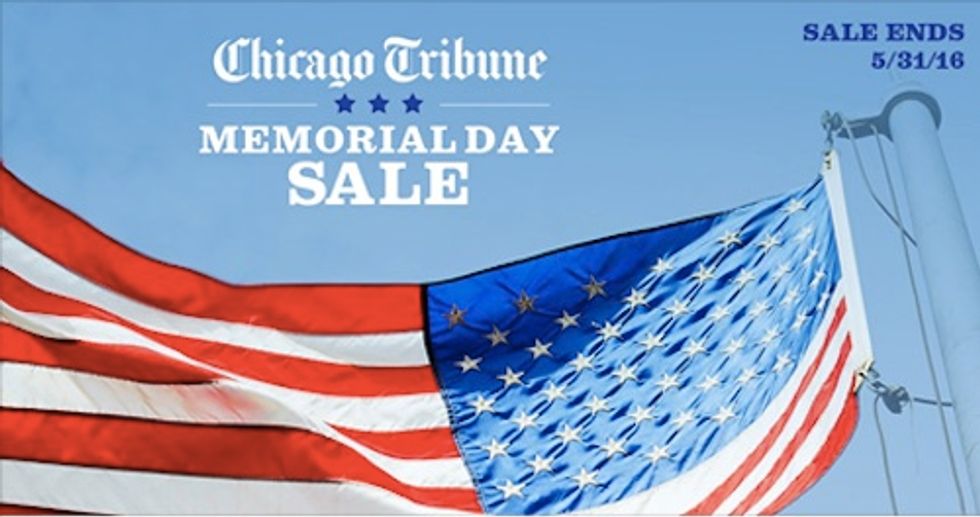 Image source: Facebook
The ad offered a 50 percent discount for new subscribers to the Tribune's online news portal and optional home delivery.
Despite the substantial price reduction, many Facebook users were not pleased with the manner in which the newspaper displayed the American flag.
Almost immediately, negative remarks flooded the comments section below the online ad. The unhappy comments featured a mix of those unhappy with the commercializing of Memorial Day and the apparent, incorrect display of the American flag in the pitch.
Based on the Flag Code of the United States of America, the people posting angry comments appear to be justified.
According to the Flag Code, "The flag should never be used for advertising purposes in any manner whatsoever."
Additionally, for display purposes (in print, hanging on a wall or in a window), the code also outlines the correct position of the flag, with the union (the stars on the blue field) on the observer's left.
TheBlaze is attempting to reach the Chicago Tribune offices for comment and to see if the ad will be changed.
—
Follow the author of this story on Twitter and Facebook: