WASHINGTON (TheBlaze/AP) — Democratic officials have rejected Bernie Sanders' request to remove two high-profile Hillary Clinton supporters from leadership positions at the party's summer convention.
Sanders' presidential campaign said in a letter Friday to the Democratic National Committee that Dannel Malloy, Connecticut's governor, and Barney Frank, a former Massachusetts congressman, couldn't be relied upon to perform their roles "fairly and capably while laboring under such deeply held bias."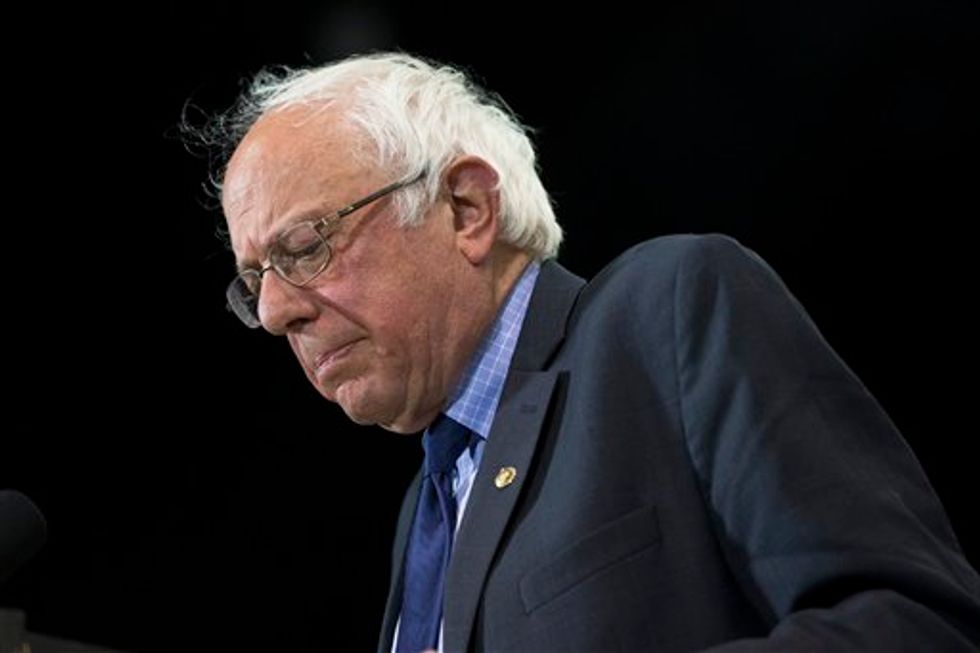 AP Photo/John Minchillo

Malloy is Platform Committee co-chairman. Frank is co-chairman of the Rules Committee.
More from Fox News:
Frank and Malloy have been "aggressive attack surrogates for the Clinton campaign," Sanders campaign counsel Brad Deutsch wrote in a letter Friday to the party leaders. "Their criticisms of Sen. Sanders have gone beyond dispassionate ideological disagreement and have exposed a deeper professional, political and personal hostility toward the senator and his campaign."

The committees are two of the three most-influential committees at the convention in July, helping shape the party's agenda and message for the general election into November. The other committee is the credentials committee.
Democratic officials responded to Sanders' request on Saturday, saying in a letter that Malloy and Frank were elected under party rules and that Sanders wasn't alleging any violations of that process.
The DNC says it reviewed the challenge, found it failed to meet the criteria and "we are compelled to dismiss it."