An Iraqi refugee seeking asylum in Berlin was wearing a t-shirt he'd just bought that said, "I'm Muslim, don't panic" when he was reportedly assaulted Monday evening by three other Muslim refugees, according to the Berlin Morgenpost and other local outlets (translated).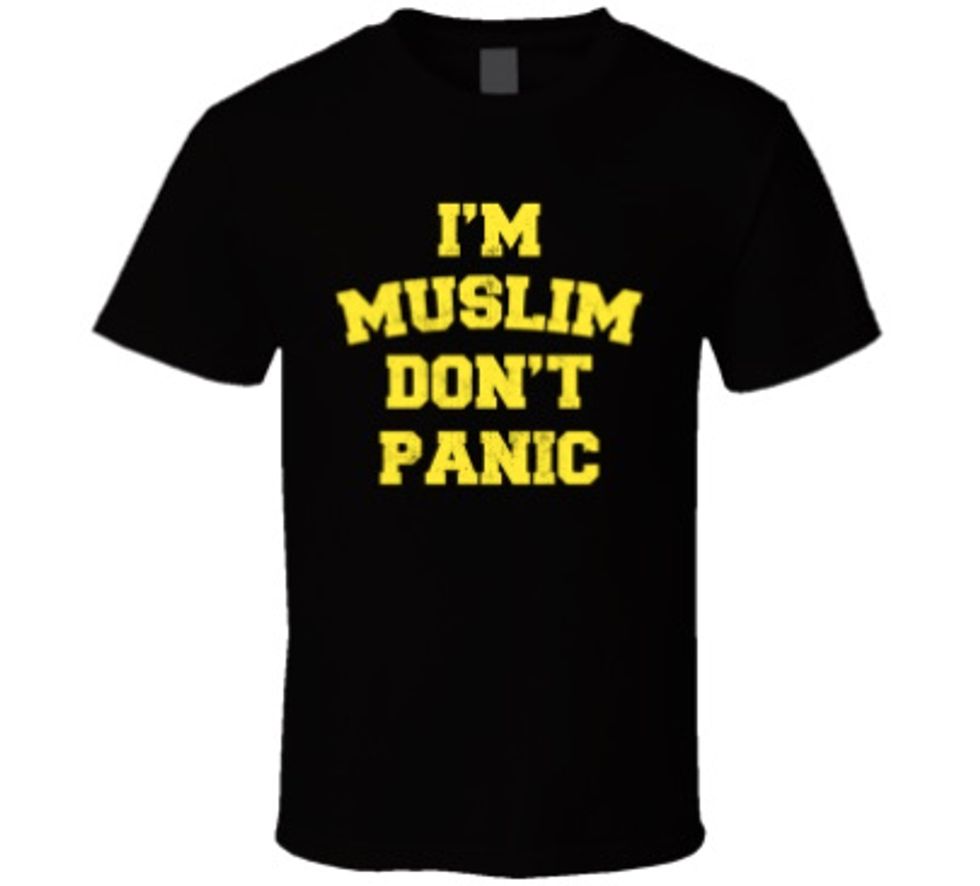 Image source: cocoatree.com
The 23-year-old victim had to be rushed to the hospital after he was beaten, according to the reports.
It is unclear if the shirt is what provoked the attack, but the Morgenpost reported that the t-shirt was torn from the victim's body before the assailants fled.
According to the Daily Mail, the three suspected attackers "accused him of offending their religion" before deciding "to teach him a painful lesson."
Two of the alleged attackers, a 27-year-old from Syria and a 33-year-old from Lebanon, were later arrested on charges of aggravated grievous bodily harm, according to the Morgenpost.
The body responsible for handling politically motivated crimes will determine if the attack was sparked by a previous conflict or if indeed it was the t-shirt alone that provoked it.