John Carney, the Irish director and musician best known for his award-winning film-turned-Broadway-musical, "Once," recently did in an in-depth interview with the Independent U.K. in which he slammed actress Keira Knightley. Knightley played the lead role in Carney's 2013 film, "Begin Again," which featured Hollywood A-listers Adam Levine of Maroon Five and Oscar-nominated actor Mark Ruffalo.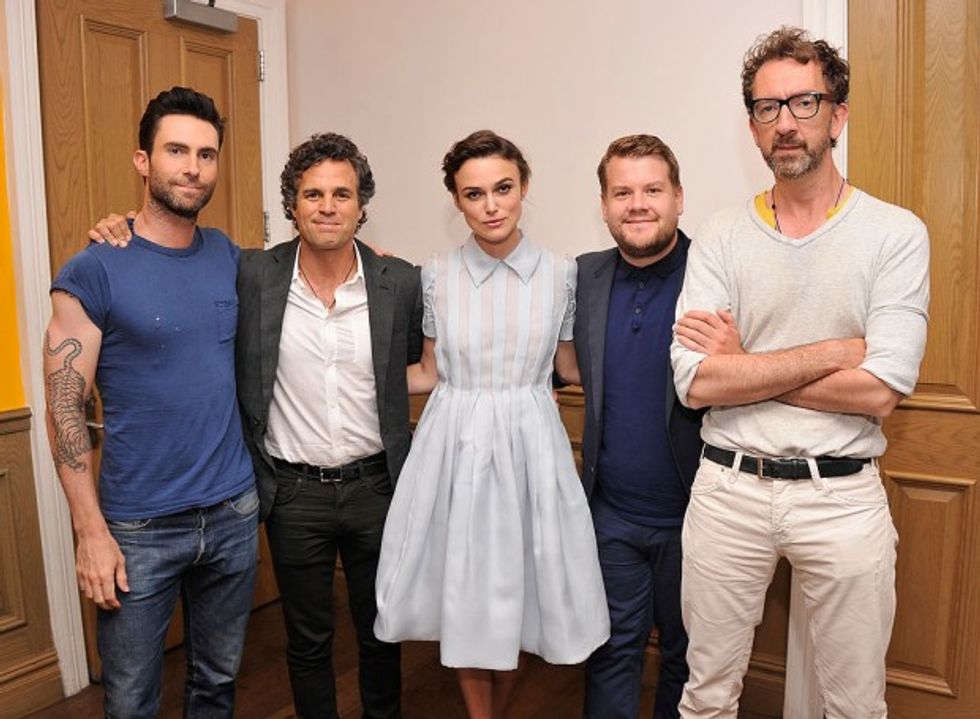 Singer/actor Adam Levine, actor Mark Ruffalo, actress Keira Knightley, and writer/director John Carney attend the 'Begin Again' press conference at Crosby Street Hotel on June 26, 2014 in New York City. (Stephen Lovekin/Getty Images for The Weinstein Company)
Carney told the Independent that Knightley didn't have the musical chops to play a singer in the musical romantic comedy. But that wasn't his biggest critique. He also complained that the star's entourage was so large that he found it difficult to "get any real work done."
"As much as I tried to make it work I think that she didn't quite come out as a guitar-playing singer-songwriter," he said. "So I really wanted to work with musicians and actors that could play their instruments properly and sing and stuff like that."
Then came the biggest blow: "I learned that I'll never make a film with supermodels again," he said, referring to Knightley, who models for Chanel.
Carney explained that, more than a pretty face, an the ideal actor needs to be willing to discover himself or herself "when the camera's rolling." The director applauded Levine and Ruffalo for having this quality.
"Mark Ruffalo is a fantastic actor and Adam Levine is a joy to work with and actually quite unpretentious and not a bit scared of exposing himself on camera and exploring who he is as an individual," he said.
"Keira's thing is to hide who you are and I don't think you can be an actor and do that," he continued, making the distinction between "proper film actors as opposed to movie stars."
Carney added later on that he didn't want to "rubbish Keira," but explained that "it's hard being a film actor and it requires a certain level of honesty and self-analysis that I don't think she's ready for yet … ."
Carney said that he was "a bit disenchanted" after "Begin Again" and "wanted a break" after making the film in the U.S.
"I was very ready to come back to Ireland and make films that nobody cared about who was in it or any of that crap," he said.
The filmmaker's latest work, "Sing Street," is another musical, staged in his native Ireland. He referred to the musical film, now playing in theaters, as "a small personal movie with no Keira Knightleys in it."