"Did you really just shoot me?"
Those were 22-year-old Bodhi Phelps' last words, according to his friend, before Phelps was fatally shot during an altercation with police just outside of Portland, Oregon, in the early morning May 24.
According to the Gresham Police Department, officers received numerous calls around 3 a.m. from witnesses who reported seeing a male physically assault a female and force her into a vehicle. The woman, according to witnesses, was screaming and appeared to have been kidnapped.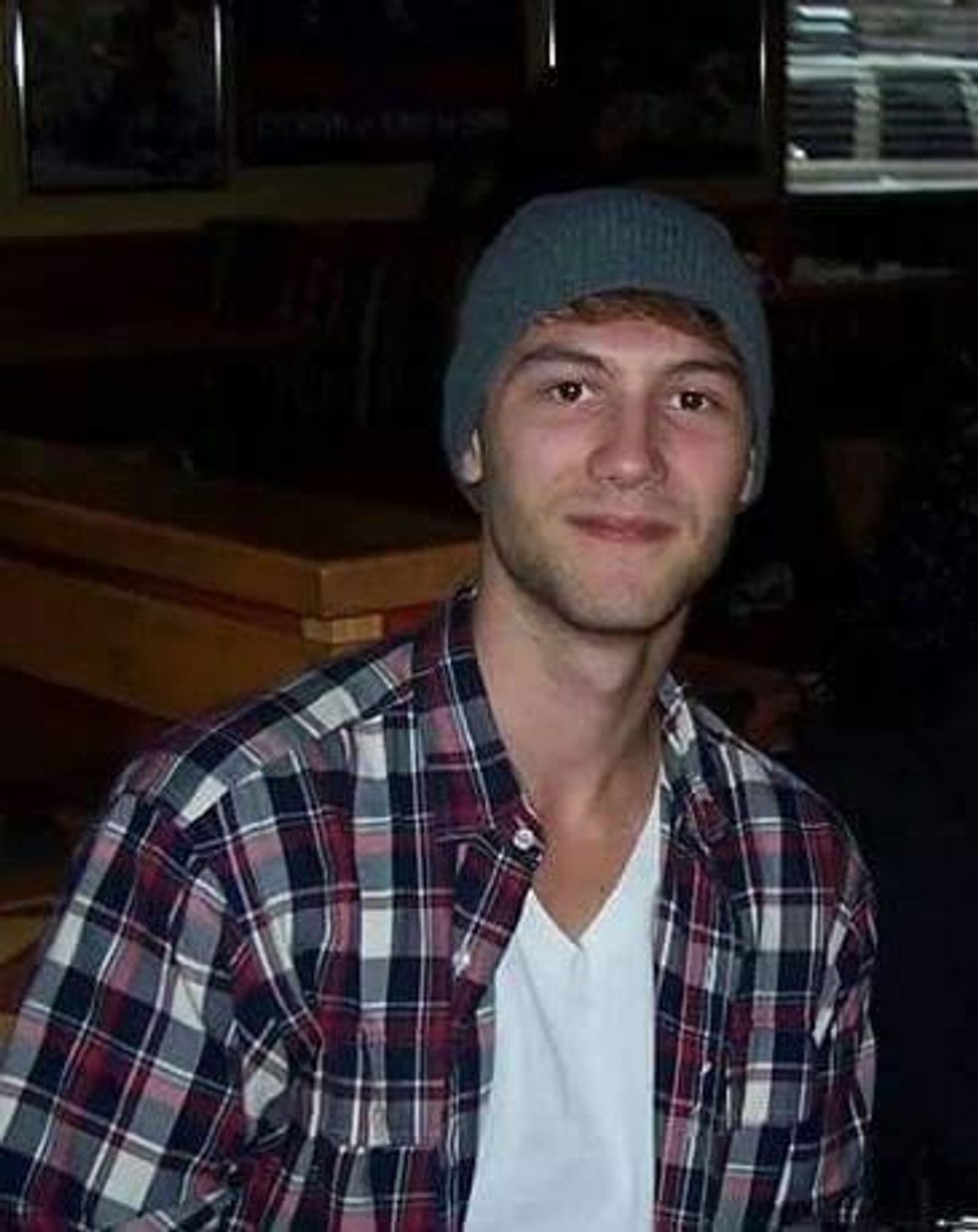 Bodhi Phelps, 22, was fatally shot during an altercation with police in Oregon last week. (Image provided to TheBlaze)
The woman reportedly also called 911 and said that she was being assaulted. She let the operator know that the man she was with had multiple warrants out for his arrest, police said.
Gresham police said that two of their officers responded to the scene — Gavin Sasser, hired to the force in 2008, and Kevin Carlson, hired nearly five years ago. When confronted by the officers, Phelps brandished two knives and refused to drop the weapons, police said.
But Phelps' family and loved ones have said witnesses' accounts differ from that of the police.
Shiloh Wilson-Phelps, Bodhi's mother, told TheBlaze that she spoke to multiple witnesses who told her that her son was "murdered" as he ran from the officers.
"His girlfriend said he had no knife on him," Wilson-Phelps said, adding that he had stabbed his pocket knife into the tire of the car earlier, most likely during his fight with his girlfriend. "She also said he ran from them. Also, he would have never turned around because he had warrants and didn't want to be caught because he would have had to detox. He always ran. He knew it would be dropped in court."
According to police, Phelps had three warrants for his arrest in Multnomah County for violation of probation for identity theft, violation of probation for possession of heroin and a felony warrant for possession of heroin.
Courtney Sherrell, Phelps' girlfriend, disputed claims that she banged on the car windows and yelled for help, although she said how she could see how it would have appeared that way, during an interview with KATU-TV. 
"We hit each other, we got a little out of hand and we hit each other," she told the news station. "I mean, it shouldn't have been like that."
"He didn't deserve this," she added.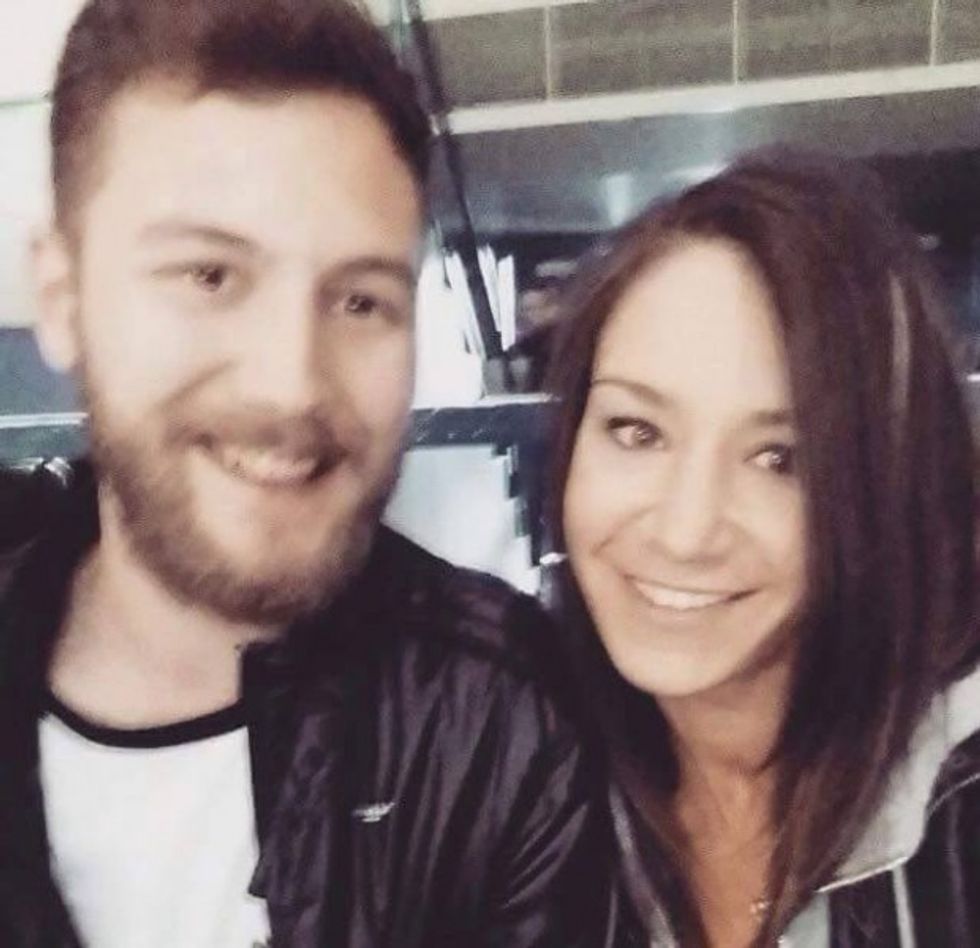 Bodhi Phelps with his girlfriend, Courtney Sherrell. (Image provided to TheBlaze.)
Sherrell also told KPTV that the police officers were aware of who Phelps was and knew that he didn't have a violent past, especially toward officers.
"He's always known to run," she said.
Phelps, his mother told TheBlaze, struggled with a heroin addiction. As she and the community work to find more answers to what transpired in the moments leading up to the fatal shooting, she said she wants people to know more about the heroin epidemic in the U.S.
Time reported in July that heroin use in the U.S. is at an epidemic level, having increased 63 percent in 11 years, and heroin-related deaths have almost quadrupled during that same time period. Approximately 517,000 people said in 2013 they used heroin in the past year or had some sort of dependence on the drug. In 2013, more than 8,200 people died from a heroin overdose, Time reported.
In March, the Senate passed bipartisan legislation to tackle the growing opioid use in the country. The bill would create grant programs for state and local governments to help improve education and treatment for drug use, the Washington Post reported. It would also incentivize medical providers to reduce unnecessary prescriptions and provide resources for veterans who struggle with addiction.
"He was an addict. He didn't deserve to be killed, let alone shot," Wilson-Phelps said.
When Wilson-Phelps first found out about the drugs, she said she went to her son's school as well as the police and asked for help — help she said she never received.
"They were so uneducated about it and scared," she said.
"He has gotten a lot of bad press I need everyone to know how amazing he was despite his shortcomings," Wilson-Phelps said of her son. "He was an addict, not the devil."
Dozens of family and community members rallied outside the Gresham police headquarters Wednesday evening with signs and balloons in an attempt to raise awareness as they demanded justice for Phelps. The group marched to the site of the shooting and released red balloons.
One protestor, Curtis Hansoni, told KATU during the event that Phelps was shot eight times in the back.
A protest against the @GreshamPD shooting of Bodhi Phelps blocked Division Street today: https://t.co/mf7dPsEdip https://t.co/XywoXNjp4Z

— The Gresham Outlook (@The Gresham Outlook) 1464834332.0
A spokesperson for the Gresham Police Department confirmed to TheBlaze that no officers were injured during the incident. The spokesperson said a grand jury is investigating the shooting and until then no other information will be available.
—
Follow Kaitlyn Schallhorn (@K_Schallhorn) on Twitter