Some U.S. intelligence officials are concerned about briefing presumptive Republican nominee Donald Trump on matters of national security because they are worried the candidate's "brash, unpredictable campaign style" could present a national security risk, according to Reuters.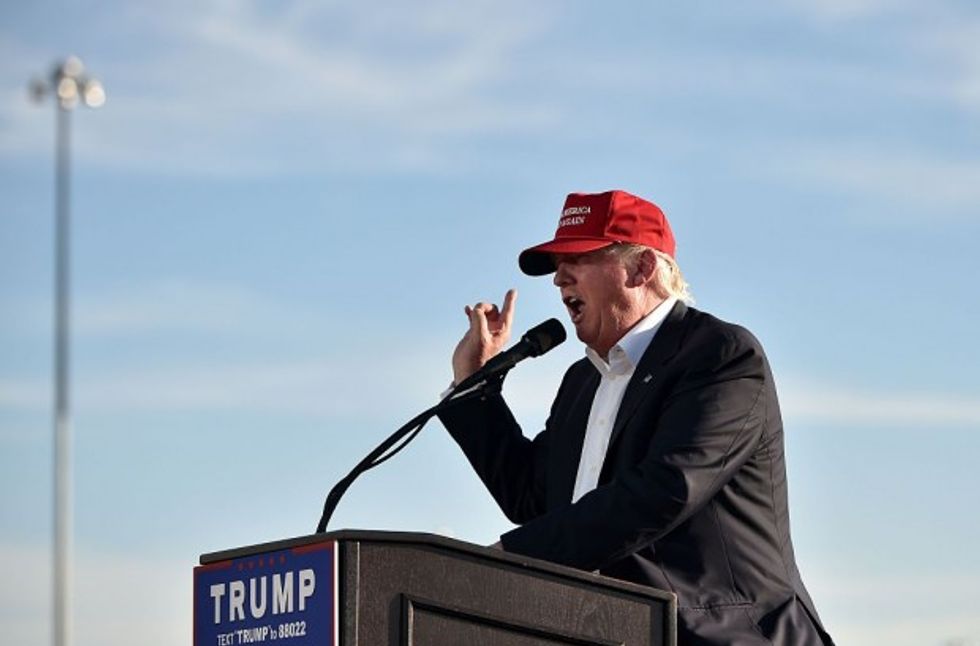 Josh Edelson/AFP/Getty Images
Since World War II, both the Republican and Democratic presidential nominees have traditionally been briefed on top secret national security information in the months leading up to the election in order to prepare them for office.
One senior U.S. security official told Reuters that "people are very nervous" about briefing Trump, adding, "We've never had a situation like this before. Ever."
Eight senior security officials — who requested anonymity to discuss a domestic political issue — told Reuters that Trump's briefing will not "deviate from the usual format to avoid any appearance of bias."
Another official characterized the briefings as more "general in nature."
"If he reads the papers every day, he won't hear much that will surprise him," the official said.