Just weeks ago, an Islamic Center just outside of Orlando, Florida, hosted a Muslim scholar who proclaimed gay people should be exterminated out of "compassion."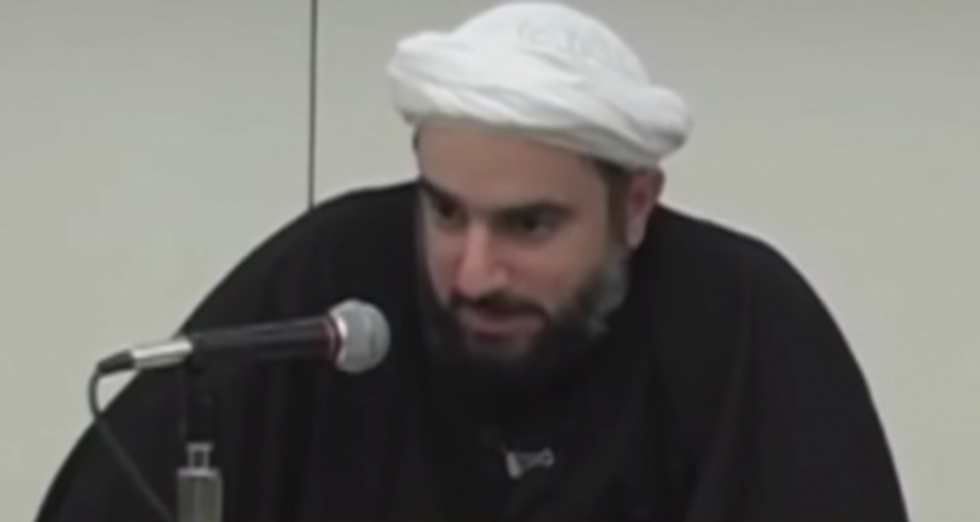 (YouTube)
Farrokh Sekaleshfar, a British-born doctor, was invited to speak at the Husseini Islamic Center on March 29. The Muslim scholar gave a controversial sermon at the University of Michigan in 2013 claiming that "death is the sentence" for homosexuality.
"There's nothing to be embarrassed about this. Death is the sentence," he said during the sermon.
He then added an even more disturbing line: "We have to have that compassion for people. With homosexuals, it's the same. Out of compassion, let's get rid of them now."
Watch part of the sermon and additional reporting from WFTV below:
However, when he was asked about Sunday's deadly Orlando attack, he denounced the "barbaric act."
"I am totally against the barbaric act of violence that has happened. In no way at all can such a killing be justified Islamically," he wrote in a Facebook message response to a question from Fusion.
Police said Omar Mateen, 29, opened fire inside the popular gay nightclub Pulse, killing 49 people and wounding 53 others. Prior to the shooting, he reportedly called 911 to pledge his allegiance to leader of the Islamic State. He was killed in a shootout with SWAT officers.
For our comprehensive coverage on the Orlando shooting, click here.
---