On Sept. 11, 2001, students at Martin County High School in Florida watched in horror as two hijacked planes crashed into the Twin Towers of the World Trade Center. One student, however, seemed surprisingly pleased by the news, according to at least one classmate who was there at the time.
That reportedly happy student who allegedly "started jumping up-and-down cheering on the terrorist" was Omar Mateen, who, nearly 15 years later, would shoot more than 100 people, killing 49, in Orlando, Florida, Sunday.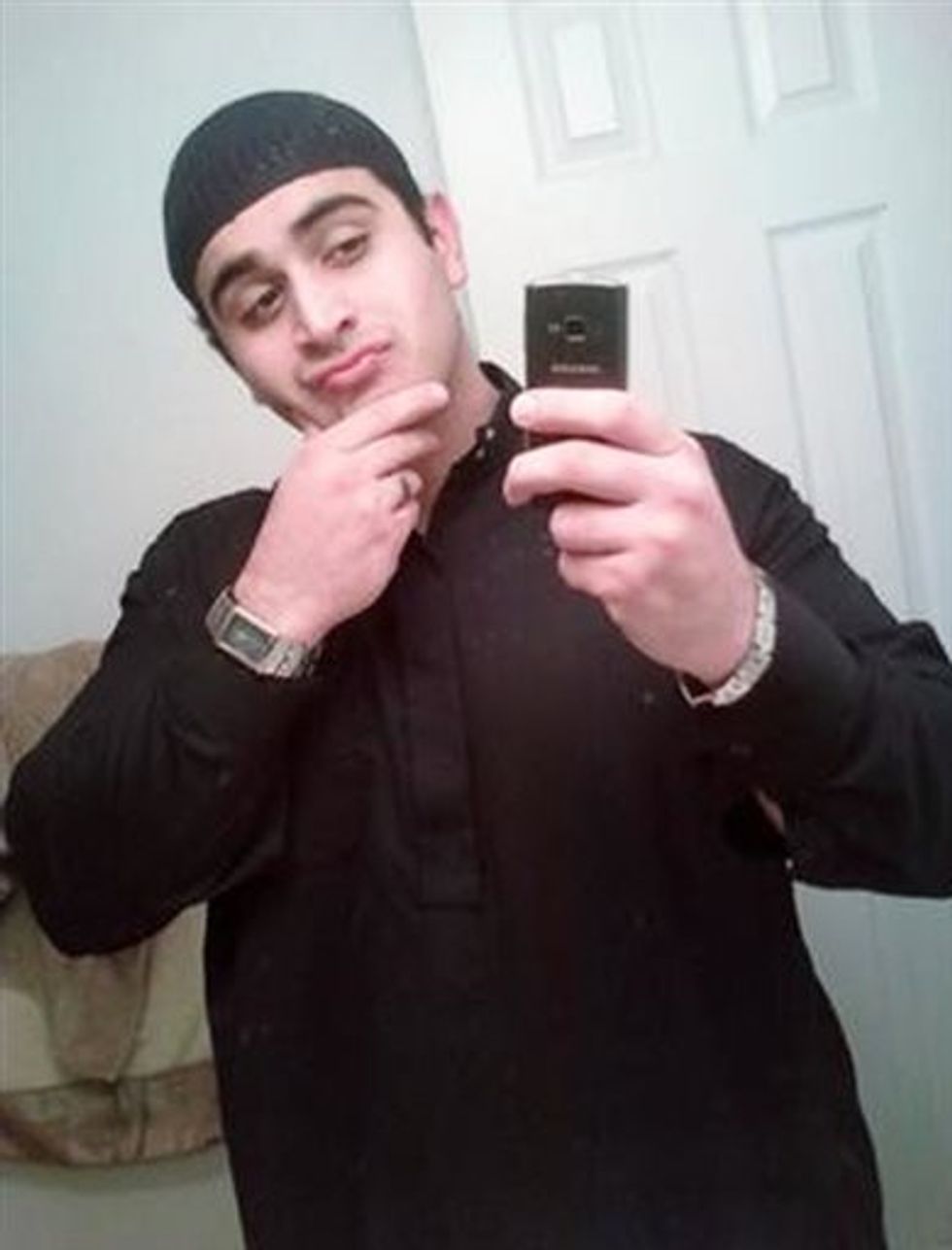 Omar Mateen (MySpace via AP)
A former high school classmate of Mateen recently spoke to the Washington Post about some of the disturbing encounters he had with the man who would later initiate the worst mass shooting the country has ever seen.
Zirkle told the Post that Mateen seem excited and openly mocked America as the events on 9/11 unfolded.
"He was making plane noises on the bus, acting like he was running into a building," Zirkle said. "I don't really know if he was doing it because he was being taught some of that stuff at home or just doing it for attention because he didn't have a lot of friends."
Mateen, who called 911 during his attack on Pulse nightclub in Orlando to pledge his allegiance to the Islamic State, was reportedly very close with his father, Seddique Mir Mateen, who hosts a well-known anti-American, anti-Pakistan talk show. The two are believed to have regularly attended Friday prayers together at a Florida mosque
Zirkle said that before 9/11, he and Mateen got along fine.
"We all rode the same bus. We weren't really close friends, but friends at least a little," he told the Post.
Zirkle added that Mateen attended the Spectrum Alternative School, a separate campus for students with poor grades or behavioral issues.
"After 9/11 happened, he started changing and acting different," he claimed.
Hours after Mateen opened fire Sunday at the gay nightclub, killing four dozen people and injuring more than 50 others, several former classmates, including Zirkle, formed a group chat on Facebook.
Zirkle told the Post that one former classmate of Mateen's recalled in that chat that while students were watching the news of the 9/11 attacks unfold on TV Mateen "stood up in class during the 9/11 attack and after the second plane hit the building he started jumping up-and-down cheering on the terrorist."
A student who claimed to have been sitting in the same class as Mateen recalled Mateen's behavior the morning of 9/11: "Teachers said turn on the TV. We see the one plane hit. And then see second plane hit … [Mateen] was smiling. It was almost like surreal how happy he was about what happened to us."
That same student added that Mateen went on to claim that Osama bin Laden was his uncle. The ex-classmate spoke to the Post on the condition of anonymity for fear of professional contacts finding out he attended an alternative school. Zirkle also confirmed Mateen's claim of being related to bin Laden.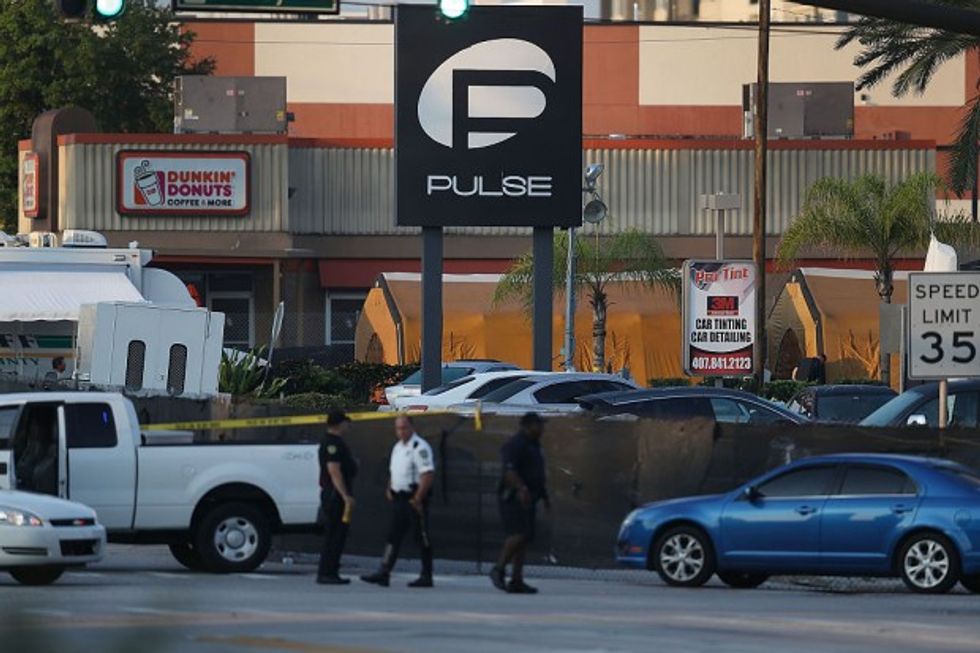 Law enforcement officials investigate near the Pulse nightclub where Omar Mateen allegedly killed nearly 50 people Sunday in Orlando, Florida. (Joe Raedle/Getty Images)
Another former classmate, who also spoke on the condition of anonymity, told the Post in a phone interview that he remembered Mateen acting out in class on 9/11 because both of them were sent to the dean's office at the same time for bad behavior.
"I was sleeping in class and woke up to see people jumping off buildings, so I started swearing and they sent me up," the former student said. "But Omar was saying some really rude stuff. Stuff like, 'That's what America deserves.' That kind of thing. It wasn't right."
That former student and Zirkle both recalled that Mateen was either suspended or expelled from the school shortly after 9/11. The other former classmate recalled Mateen's father picking him up after school on 9/11.
"I remember his dad walking up," the former student said. "And in the courtyard in front of everyone, the kid's dad slapped him right across the face."
"He got bullied a lot," recalled the former student who was in the dean's office with Mateen on 9/11. "It may have been because he was Muslim. But high school can be rough; people can pick on you just because of your name."
"They had to escort him out of the school," Zirkle said. "Other kids were trying to fight him. A couple days after, they had to take him off the bus."
"A few of my friends wanted to fight him because he kept doing it and saying crazy things," he noted. "It's weird. He was totally cool before 9/11, and then something changed."