Facebook co-founder and CEO Mark Zuckerberg says that in the coming decades, humans will be able to literally read each other's thoughts in a world he described as "straight out of the Matrix."
During a Facebook Live Q&A on Tuesday, Zuckerberg pointed out that people are already able to share text, photos and video with each other. But, the social media mogul added, the passing of information likely won't end there.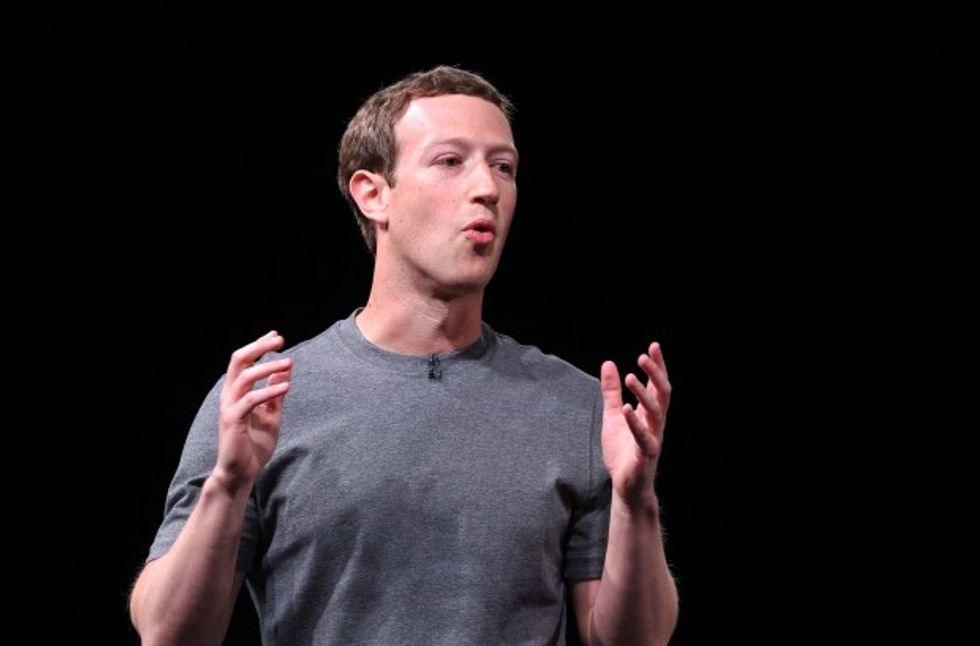 Facebook CEO Mark Zuckerberg speaks during a press conference in Barcelona. (Lluis Gene/AFP/Getty Images)
"You know what I think we're going to get to, at the end of the line past virtual reality, is a world where more than just being able to capture what's going on in a scene, I think you're going to be able to capture a thought," Zuckerberg said, the Washington Post reported. "What you're thinking or feeling, in its kind of ideal and perfect form in your head and be able to share that with the world in a format where they can get that."
While the Facebook co-founder admitted those days are "pretty far off," he pointed to research that is being conducted today that could help get humans to a world in which thoughts can also be shared. One such experiment included scientists who had a mouse go through a maze. As it was on its journey, they had the mouse encode the route it took to get through, which they then were able to "zap" another mouse with so that it could go through the maze with no problem, despite never having been through it before.
"That's just straight out of the Matrix, right?" Zuckerberg said.
Zuckerberg added that there are also ethical challenges to achieving such a breakthrough. For example, he said it's "really important that people have the power to do this in the way that they want, to be able to share that with other people."
So just how far off is all this new technology? Zuckerberg admitted it could still be decades.
"Having the ability, the raw ability over time, to be able to share a pure thought or feeling — in the way that you want, and give you control over that — 50 years from now, that might not be a crazy thing to think about."
(H/T: Washington Post)
—
Follow the author of this story on Twitter and Facebook: