Arizona Sen. John McCain said Thursday that President Barack Obama is "directly responsible" for the terrorist attack in Orlando. But the senator quickly followed up, saying he "misspoke."
McCain, the president's failed Republican rival in 2008, first claimed Obama allowed the Islamic State to grow under his watch. The senator  argued the gruesome Florida attack happened due to the president's failures in the Middle East, to include pulling troops out of Iraq and not trying harder to intervene in Syria.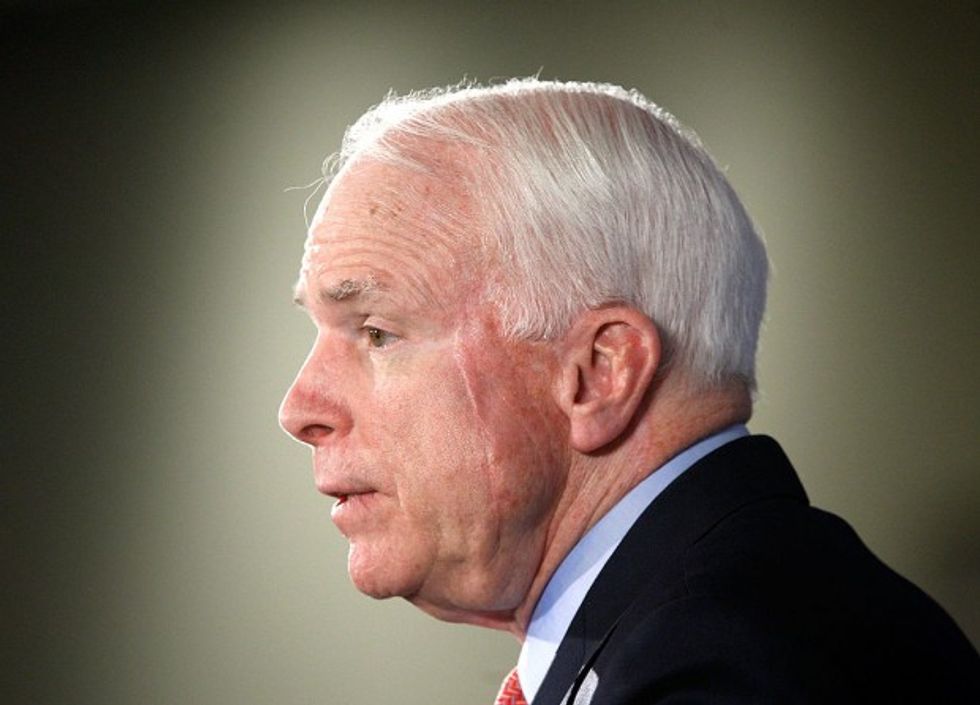 Photo by Alex Wong/Getty Images
However, it didn't take long for McCain, who often chides Obama on foreign policy, to soften his language after receiving blunt criticism for his remarks.
"I did not mean to imply that the President was personally responsible," McCain clarified in a statement. "I was referring to President Obama's national security decisions, not the President himself."
To clarify, I was referring to Pres Obama's national security decisions that have led to rise of #ISIL, not to the President himself

— John McCain (@SenJohnMcCain) June 16, 2016
"I and others have long warned that the failure of the President's policy to deny ISIL safe haven would allow the terrorist organization to inspire, plan, direct or conduct attacks on the United States and Europe as they have done in Paris, Brussels, San Bernardino and now Orlando," the statement continued.
Many drew parallels between McCain and Donald Trump, who earlier this week seemed to vaguely suggest the commander in chief may be connected to the growth of terrorism in some way.
–
Follow the author of this story on Twitter: