WASHINGTON (AP) — House Democrats have ended their 25½-hour sit-in on the chamber's floor that they've been staging to demand votes on gun control.
With just a few interruptions, Democrats commanded the House floor since 11:30 a.m. Wednesday. The protest was broadcast live to the world over social media.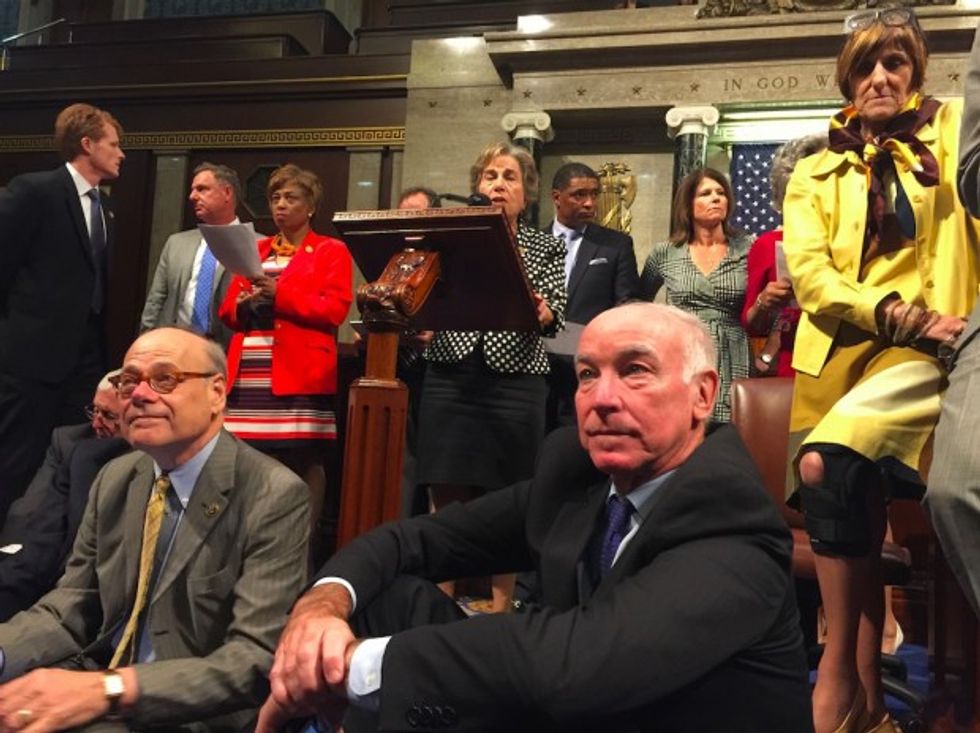 This photo provided by Rep. Chellie Pingree, D-Maine shows Democrat members of Congress, including, front row, from left, Rep. Steve Cohen, D-Tenn., Rep. Joe Courtney, D-Conn., and Rep. Rosa DeLauro, D-Conn., participate in sit-down protest seeking a a vote on gun control measures, Wednesday, June 22, 2016, on the floor of the House on Capitol Hill in Washington. (Rep. Chellie Pingree via AP)
There are no indications that Republicans — who control the House — have met the Democrats' demands.
Democrats wanted votes on bills strengthening background checks and barring firearms sales to people on the government's no-fly list.
Still, Democrats are declaring victory anyway.
One of the protest leaders, civil rights veteran and Georgia lawmaker John Lewis of Georgia, says: "We are going to win this struggle."
—