Eric Trump blasted the media as the "worst part of society" as he defended his father from a less-than-positive article regarding his charitable donations.
"It was such a disgusting article, and that's the Washington Post, and that's their M.O. unfortunately. Every article is just a pure kill job," Eric Trump, the son of presumptive GOP nominee Donald Trump, said in a radio interview with John Catsimatidis on "The Cats Roundtable."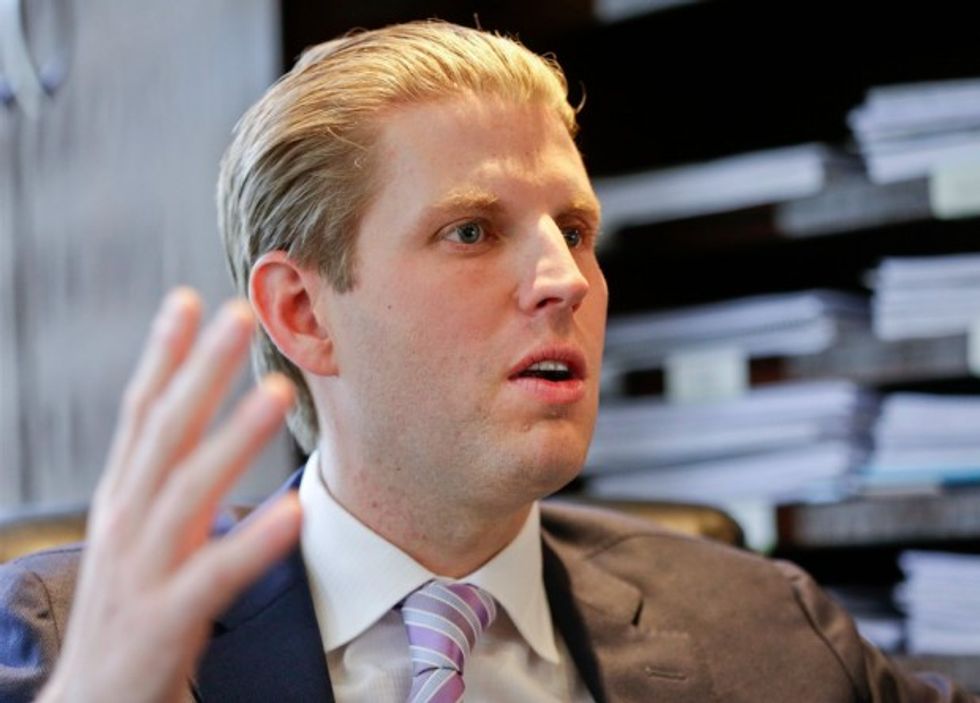 Eric Trump, son of presumptive Republican presidential nominee Donald Trump. (AP Photo/Frank Franklin II)
The Washington Post reported last week that Donald Trump has only donated approximately $2.8 million to charities through his foundation — less than a third of the amount that he's pledged over the past 15 years. The report also said that he has given nothing through the foundation since 2009 and hasn't given money to the foundation since 2008.
"It's really sickening. It's the worst part of society when you can't even have an objective and [unbiased] media," Eric Trump said Sunday.
"Charity is such a big part of our company and our lives," Eric Trump added. "My father has contributed so much to what I've done, he's contributed so much to every charity."
Eric Trump also contended that as he is on the board of the St. Jude's Children's Research Hospital, he has given several million dollars in charity to the research hospital himself. 
(H/T: The Hill)
—
Follow Kaitlyn Schallhorn (@K_Schallhorn) on Twitter