After receiving intense backlash for supposedly banning law enforcement officials from his establishment, a Chinese restaurant owner broke down in tears and apologized for what he said was a "misunderstanding" due to a language barrier.
When four deputies finished their lunch at Lucky's Teriyaki in Sedro-Woolley, Washington, the restaurant owner said the officers' presence made customers uncomfortable and requested they no longer dine there, Skagit County Sheriff Will Reichardt said in a Facebook post.
"I am not often speechless," Reichardt wrote, adding that the incident "completely took me by surprise."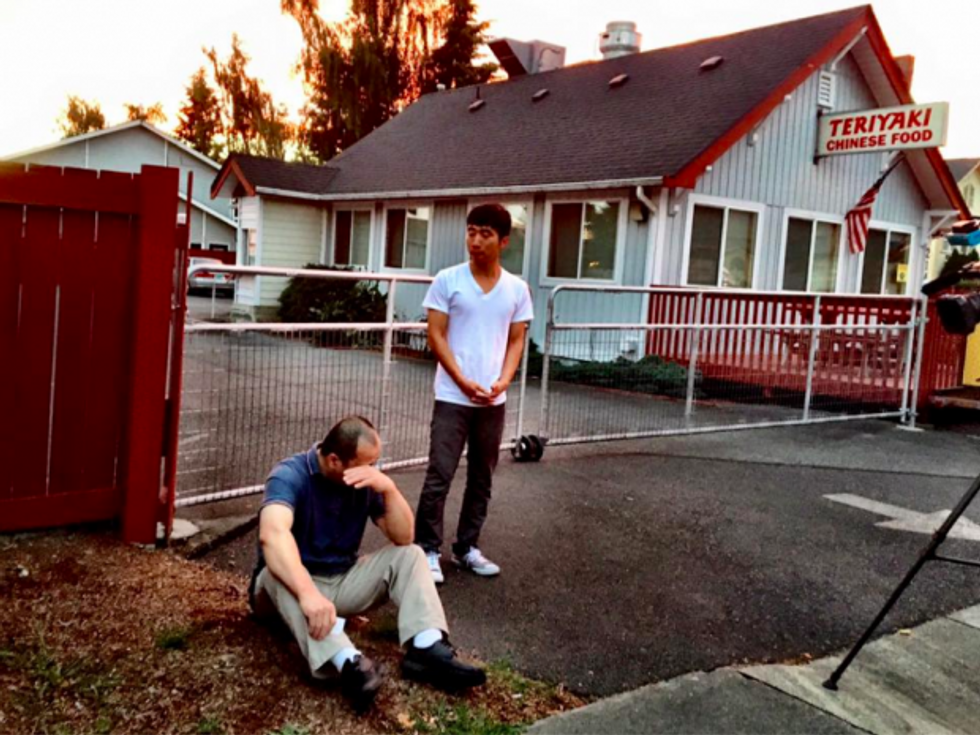 Image via Facebook/Gary Horcher
Reichardt added that when his chief deputy called the restaurant, the owner — identified as Mr. Li — confirmed that the cops were no longer welcome at his establishment.
"I understand a business owner has a right to refuse service if he wants to," he said. "I also understand that as customers we all have the right to find some other restaurant to take our lunch break in."
However, when reached by a KIRO-TV reporter who speaks fluent Mandarin, Lucky Teriyaki's owner broke down in tears.
Li said he did express to the police officers that other customers were "uncomfortable" by their presence and did not fully understand the gravity of the situation. While talking to the reporter, he broke down in tears and apologized.
"By the time they got calls from the sheriff's office to verify what happened, the owner's family said they were receiving so many calls from angry people, yelling in English — and they didn't understand any of it," said KIRO reporter, Natasha Chen. "Mr. Li's son just kept saying 'ok' to the callers."
Reichardt posted about the incident has been shared over 29,000 times in less than 24 hours. The Facebook page for Lucky's Teriyaki is filled with criticisms and racist postings.
Li told KIRO that he will give all law enforcement officials free food on Monday.
"We want them to come," he said.