NEW YORK — When it comes to LGBT issues, presumptive GOP nominee Donald Trump stands in stark contrast to other Republicans — and that's a good thing, according to television personality Montel Williams.
Williams, who is hosting a forum during the GOP convention this week with Caitlyn Jenner, commended Trump as he has "declined to be overtly anti-LGBT" and relegated the controversial so-called bathroom bills as a state issue instead of taking a federal approach.
"That in itself, I think, is in stark contrast to a lot of the other [Republican] leadership," Williams told TheBlaze in an interview.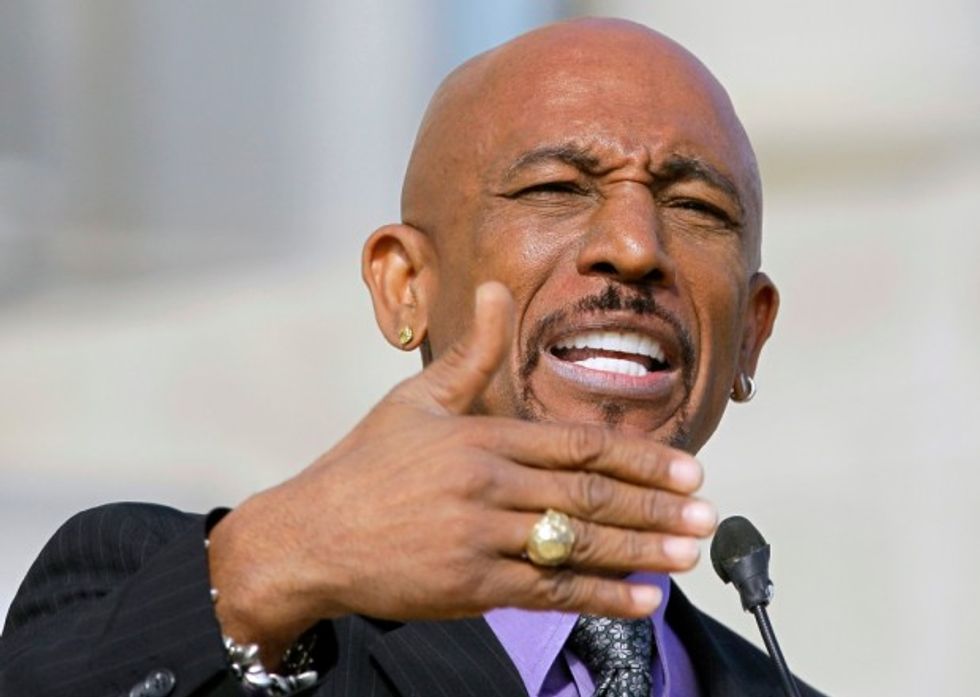 Montel Williams (AP Photo/Danny Johnston)
"Trump said, 'I believe in all my businesses, restaurants, hotels, people can do whatever they want. But I believe that HB2 is a states' rights issue.' I say that right there is a pretty powerful statement," Williams continued, "because he says, 'I, myself, as the President of the United States, I refuse to discriminate against anybody.'"
Wednesday's forum in Cleveland is hosted by the American Unity Fund, a conservative LGBT group, and will call on Republicans to be more inclusive toward the LGBT community, the Daily Beast reported earlier this month. Williams told TheBlaze he believes the event is "the perfect opportunity to get a little more eyes on it to make sure that the message of inclusion is heard."
Some of the most heated exchanges between RNC committee members occurred last week as they met to address the party's platform — especially during talks surrounding LGBT issues. In the end, social conservatives won out as the platform adopted language that opposes the Supreme Court's decision on gay marriage and prohibits federally funded adoption agencies from allowing gay couples to adopt children.
"If we can get this forum to help sway the party to make some form of definitive support for the Constitution, which would tacitly support everyone," Williams said. "I would love to be able to see if we can drum up a lot more support to help people come forward to take a stand against the [bathroom bills] that are trying to be circulated."
If the Republican Party would "make some declarative statement that they believe in the Constitution, and the Constitution represents all Americans — whether it be LGBT — if they could just conclusively make that statement," Williams said he would be satisfied.
The GOP has the same problem with the LGBT community that it has with Muslims, Williams argued.
"They act as if they're some sort of foreign body. They're not a foreign body; they're our fathers, sons, daughters, mothers, Republican representatives, Democratic representatives," he said. "They are Americans."
Williams added that he'd like to see Speaker Paul Ryan "stand up in front of the House and say, 'let's make everyone understand, we support the rights of all Americans in the Constitution — whether they be gay, black, Muslim, it doesn't matter. We support the rights of all of them.' That's what the Republican Party ought to do."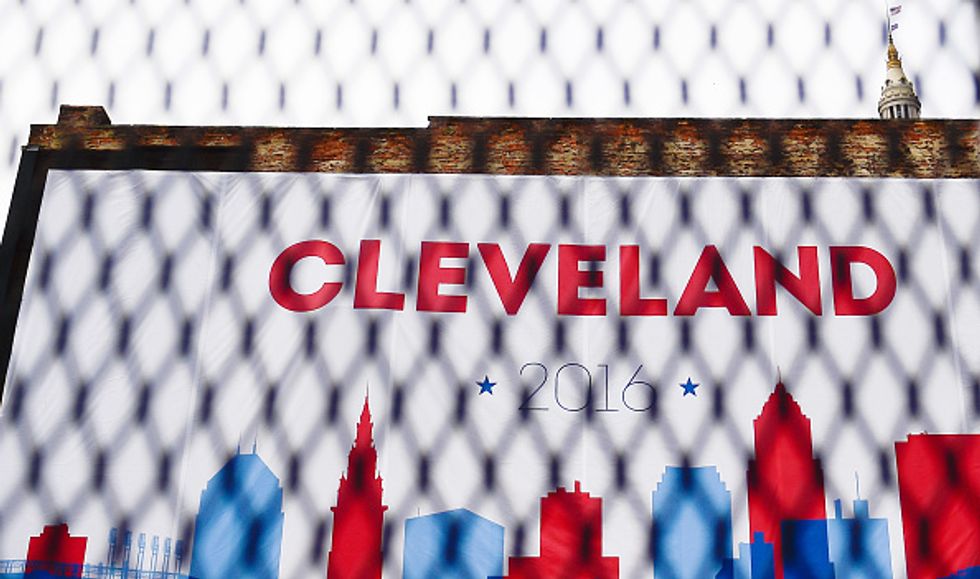 An estimated 50,000 people are expected in Cleveland, including hundreds of protesters and members of the media. The four-day Republican National Convention kicks off on July 18. (Getty Images/Jeff Swensen)
But Williams also took to task his fellow Hollywood stars — especially those who are gay – for not doing enough to advocate for LGBT Americans.
"Why is it that this bald, 60-year-old guy is out here, and I can't get Hollywood to step up to the plate? Now do they all expect Caitlyn Jenner to do it on her own," Williams said. "I'm not calling anybody out, but where the hell are they? Where is Hollywood right now? Why are they sitting on the sidelines acting like they're too afraid to tick off Donald Trump? He ain't paying their bills."
"If they're liberal, then their asses should be protesting outside of the Republican National Convention," he added. "I'm sure I'll get attacked because I'm calling them out as you say one thing out of the side of your mouth, but when it's time and the rubber meets the road like right now in America, more Hollywood celebrities who are making money off the same people need to be out here to support these people."
—
Follow Kaitlyn Schallhorn (@K_Schallhorn) on Twitter