MINNEAPOLIS (AP) — A Minnesota police officer and the black man he shot to death during a traffic stop had interacted in a previous stop more than four years earlier, records released this week show.
Philando Castile, 32, died July 6 after he was pulled over by St. Anthony Police Officer Jeronimo Yanez in suburban St. Paul. Yanez's attorney has said the officer was reacting to seeing a gun. Castile's girlfriend, who streamed the aftermath of the shooting live on Facebook, said Castile was shot while reaching for his ID after telling the officer he had a gun permit and was armed.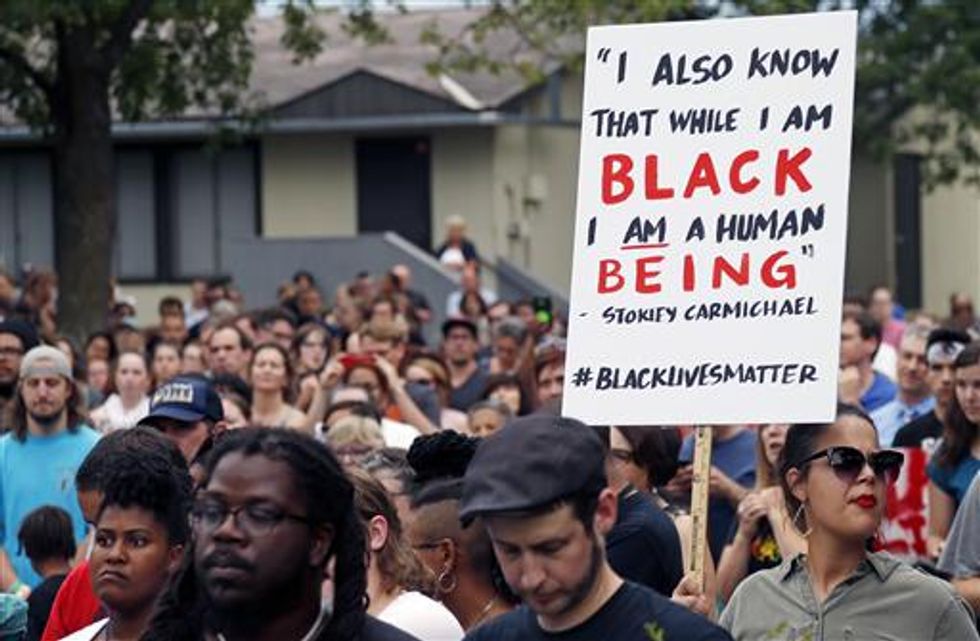 Hundreds gather at the JJ Hill Montesorri School Thursday, July 7, 2016, in St. Paul, Minn. for a vigil following the shooting death by police of Philando Castile. (AP Photo/Jim Mone)
Records released Thursday by the city of St. Anthony in response to a request from The Associated Press also include a report on a July 2 armed robbery at a Super USA convenience store that lists Yanez as one of two officers assigned to investigate. The robbery occurred a few blocks away from where the traffic stop took place four days later.
Yanez's attorney, Thomas Kelly, has said that when Yanez stopped Castile he was approaching someone he thought resembled a suspect in an armed robbery.
Castile's family has questioned that, saying his long history of traffic stops — pulled over or ticketed at least 52 times in recent years — suggested he was racially profiled.
In the wake of the strong response generated by Black Lives Matter protesters, Minnesota Gov. Mark Dayton (D) has called for a federal investigation into the death of Castile.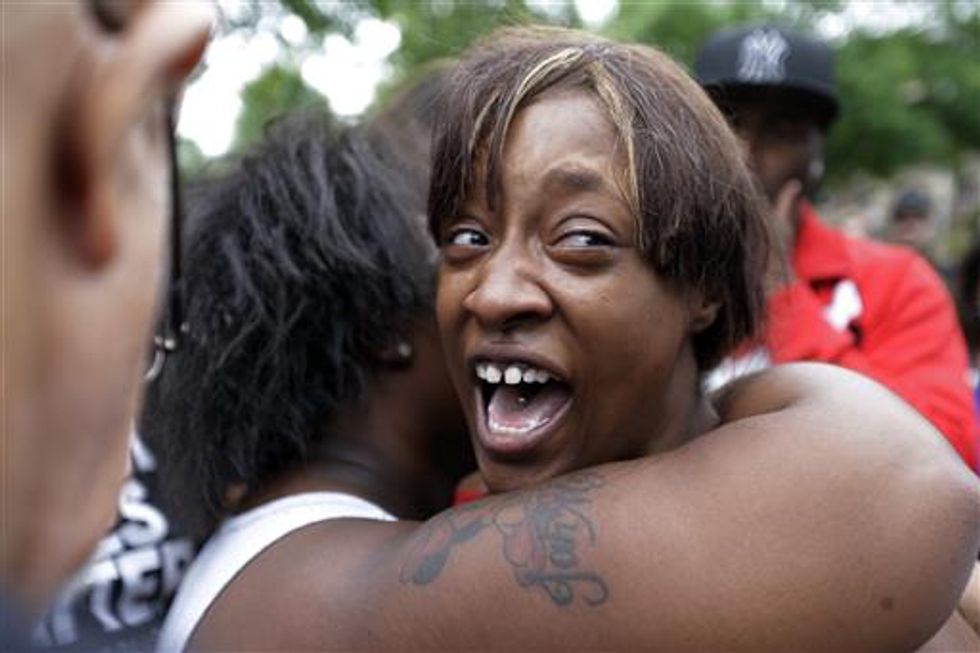 Diamond Reynolds, the girlfriend of Philando Castile, is consoled as she talks about his shooting death with protesters and media outside the governor's residence in St. Paul, Minn. (AP Photo/Jim Mone)
The traffic stop included in Thursday's release was made in November 2011, with Castile pulled over for a defective brake light. He was arrested on a Hennepin County warrant for driving with a revoked license.
Yanez wasn't the arresting officer, but he was listed as one of two officers who drove Castile several miles to the county jail. It was just a few weeks after Yanez had joined the St. Anthony Police Department.
The city partially responded to a request for personnel data on Yanez and Officer Joseph Kauser, who also responded to the scene of Castile's shooting. The city said it had no record of complaints against either officer. Yanez joined the department in November 2011, and Kauser in January 2013.
The St. Anthony Police Department currently has 23 police officers and 14 reserve officers.