It was a mistake of international proportions.
This week two Canadian teens playing Pokemon Go were detained by United States Border Patrol agents after they illegally, though unintentionally, crossed the U.S.-Canada border.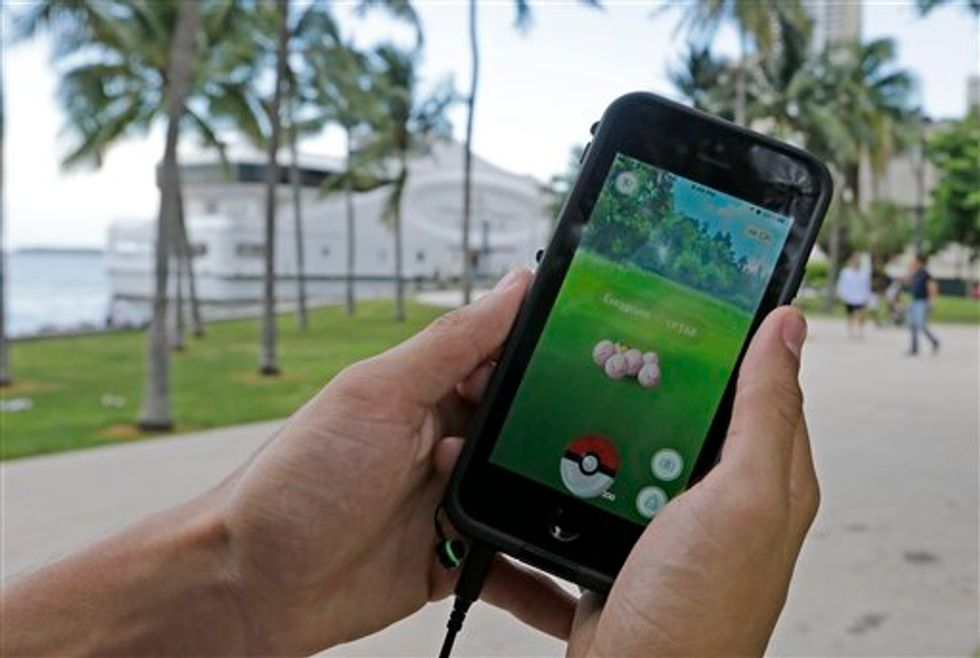 AP Photo/Alan Diaz

According to a statement released by the Department of Homeland Security's U.S. Customs and Border Protection agency, the agents encountered the pair Thursday walking southbound from Canada into Sweetgrass, Montana.
Agents quickly realized that the teens were completely unaware of their surroundings. They were apprehended and taken to a nearby Border Patrol Station, where they were later reunited with their mother, the statement added.
"Both juveniles were so captivated by their Pokémon GO games that they lost track of where they were. They crossed the international border inadvertently, but agents were able to reunite them with their mother." stated Public Affairs Officer Michael Rappold.
The geo-scavenger hunt game has been linked to all sorts of bizarre encounters and discoveries and has even inspired the social media hashtag, "#PokemonGoMadeMe" so users could share their experiences.
Apparently there was a Vaporeon in Central Park and then this happened #PokemonGo #PokemonGoMadeMe pic.twitter.com/1ZNBlaOFie

— Pokémon Go Funny (@PokemonGoHaha) July 16, 2016
#PokemonGoMadeMe break into a gated community.

— Nathan (@nthall350) July 14, 2016
#PokemonGoMadeMe go to Victoria's Secret. Don't know who it was more awkward for, me or the dozen kids in there.

— Meme Lord (@memesIord) July 14, 2016
#PokemonGoMadeMe walk more in 5 days than I've walked in the past 5 years

— Pokemon (@PokemonG0Memes) July 14, 2016
#PokemonGoMadeMe eat Chipotle for lunch and dinner because it's a short walk from my apartment and easy to catch em on the way.

— John Haltiwanger (@jchaltiwanger) July 14, 2016
#PokemonGoMadeMe realize that, as a society, we're doomed.

— leftystrat (@leftyguitar1) July 14, 2016
—