The U.S. strategy to defeat terrorism is only making the situation worse around the globe, according to retired Green Beret Lt. Col. Scott Man.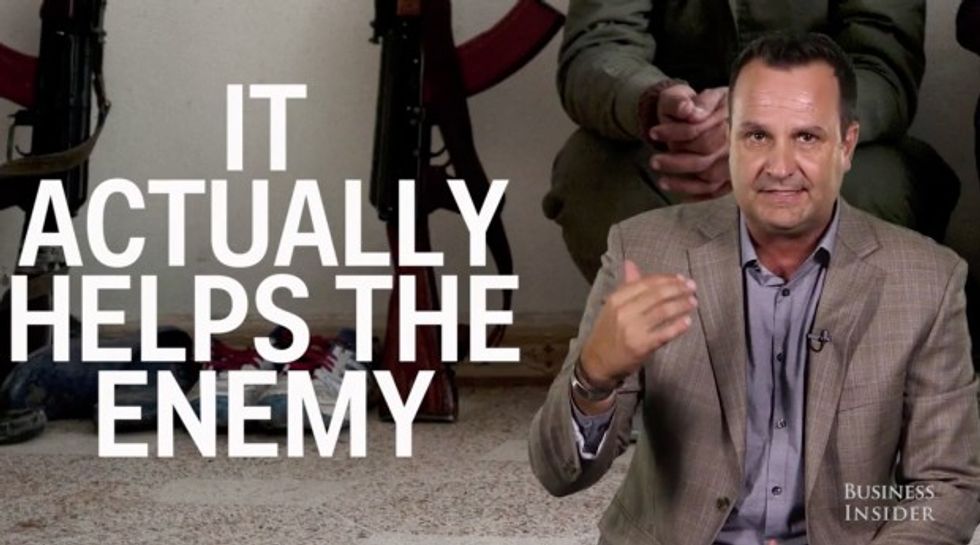 Retired Green Beret Lt. Col. Scott Man discusses the U.S. strategy against terror. (Business Insider)
Mann told Business Insider he has not been impressed with the Bush or Obama administration's anti-terrorism efforts since America was attacked on Sept. 11, 2001.
"We've tried to basically apply a Western style of warfare where we project security and Jeffersonian democracy from the top down," he said. "We do that through a nation-state like Iraq…that is frankly poorly perceived by the local people in those places."
Mann argued the "top down" strategy doesn't work in countries that are in many ways still "connected to seventh century ideals."
"It actually helps the enemy," he added.
Watch the interview below via Business Insider:
---