Fox News' Jesse Watters taped a special edition of his man-on-the-street series at the Democratic National Convention in Philadelphia, asking those in and around the event about illegal immigration, border security and Republican presidential nominee Donald Trump's proposal to build a wall dividing the United States and Mexico.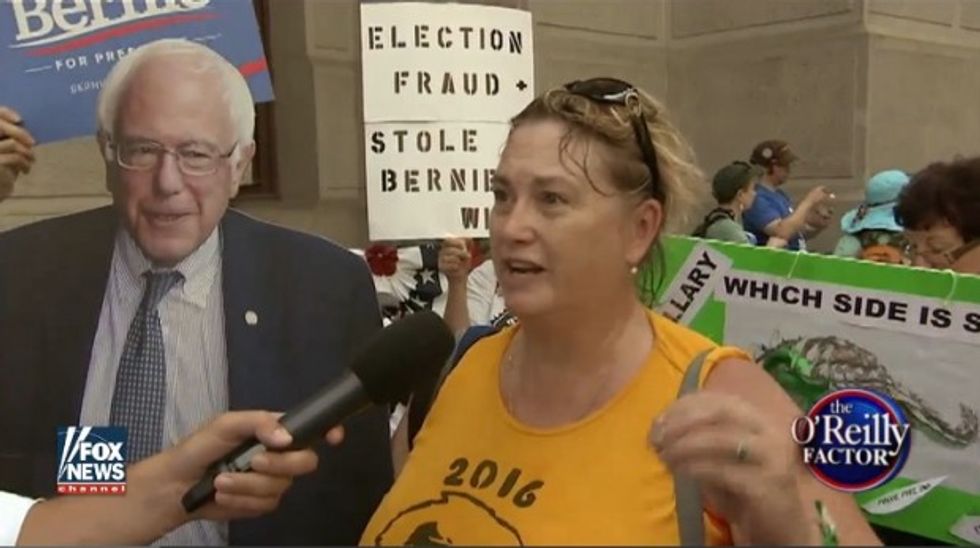 Image source: Fox News/"The O'Reilly Factor"
When asked about America adopting an open border policy, one man took it to a whole new level. "I believe in a borderless planet," he told Watters. "I also believe in a commerce-free planet."
"How do you have a country if you don't have a border?" Watters asked another man, who was unable to offer an answer.
The Fox reporter asked one woman if she thought Trump's wall idea could effectively deter illegal immigrants.
"I think a wall around Trump Tower would work just great," the woman replied.
Watch: