There's about to be one more thing for soon-to-be drivers in Illinois to know for their driver's education class.
A new state law will require schools, both public and private, to teach driver's eduction students how to react when they are pulled over by police.
"My hope is that if we uniformly require that driver's education include the protocol and what is expected when you interact with a police officer that things will not escalate," state Sen. Julie Morrison (D), who sponsored the bill, told WLS-TV.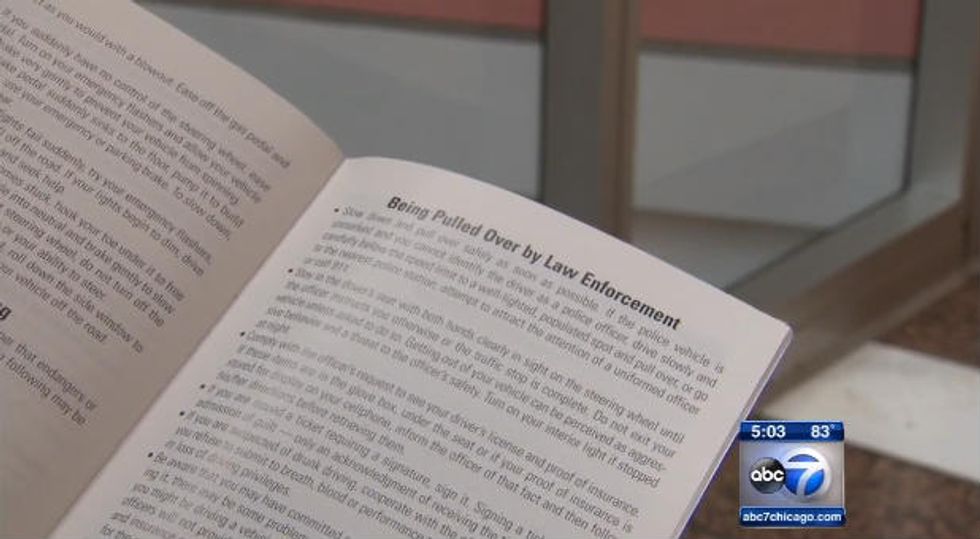 Image source: WLS-TV
On Friday, Illinois Gov. Bruce Rauner (R) signed the bill into law, which will take effect during the 2017-2018 school year.
"It's important for individuals to know what conduct they should demonstrate when they're stopped by a law enforcement officer," Secretary of State Jesse White said, according to WLS.
Retired Chicago police officer Eddie Chapman, who has written a book called "Drive Safe, Stop Safe," explained what to do and not do when one is stopped, including: "Initially, everyone goes for their driver's license. Be it in your wallet or your purse. And that move itself can cause alarm to an officer walking up to the car."
The new state law comes amid increasing tensions between citizens and police following the fatal police shootings of several black individuals.
One of those fatal shootings involved one 17-year-old Laquan McDonald in 2014. Dashcam video showing the fatal incident was released in November 2015, prompting protests throughout the country's third-largest city.
—
Follow the author of this story on Twitter and Facebook: