The man at the center of the popular Netflix documentary series "Making a Murderer" is speaking out ahead of an appeal in a murder conviction.
In 2007, Avery was found guilty in the 2005 murder of Teresa Halbach. Avery was sentenced to life in prison without the possibility of parole.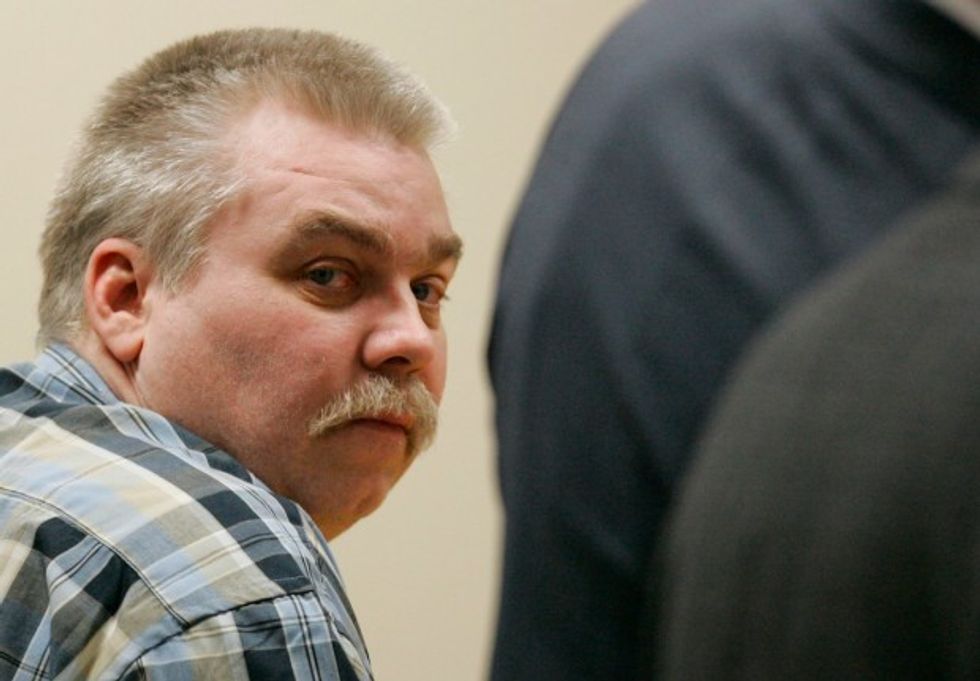 Steven Avery looks around a courtroom in the Calumet County Courthouse before the verdict was read in his trial, March 18, 2007, in Chilton, Wisconsin. (AP Photo/Jeffrey Phelps, Pool, File)
Nearly 10 years later, Avery still insists he's innocent. Now, he's taking the next step in trying to regain his freedom by claiming that his trial lawyers, Dean Strang and Jerome Buting, didn't do what what he hired them to do.
"They didn't do their job," Avery said. "If they would do more investigating on the case, they would find all of this stuff," Avery said during an audio interview with InTouch Magazine. "If they did their job, I wouldn't be here."
Avery's recorded comments were made around the same time he wrote a letter published by the same magazine in which he also blamed his lawyers.
"Dean and Jerry didn't do no investigation on this case. If they did, I would not be in prison. They would have the suspect if they did [their] job," Avery wrote.
"They don't now what justice is and they don't now what is a investigation is because if they did they would have done it for a innocent man like me!" the letter reads, according to InTouch.
Among the evidence Avery says was not investigated properly is the report that there were six burn barrels on Avery's property, not five as police initially said. Making this point in court could call into question the integrity of other evidence, possibly helping Avery's case.
Avery now has a new lawyer, wrongful convictions specialist Kathleen Zellner, to represent him during his conviction appeal. Legal briefs in the case are due Aug. 29, WTMJ-TV reported.
(H/T: Law Newz)
—
Follow the author of this story on Twitter and Facebook: