Democratic presidential nominee Hillary Clinton and her running mate, Virginia Sen. Tim Kaine, are expected to release new tax returns soon in an attempt to pressure Republican nominee Donald Trump to do the same, the Washington Post reported Thursday.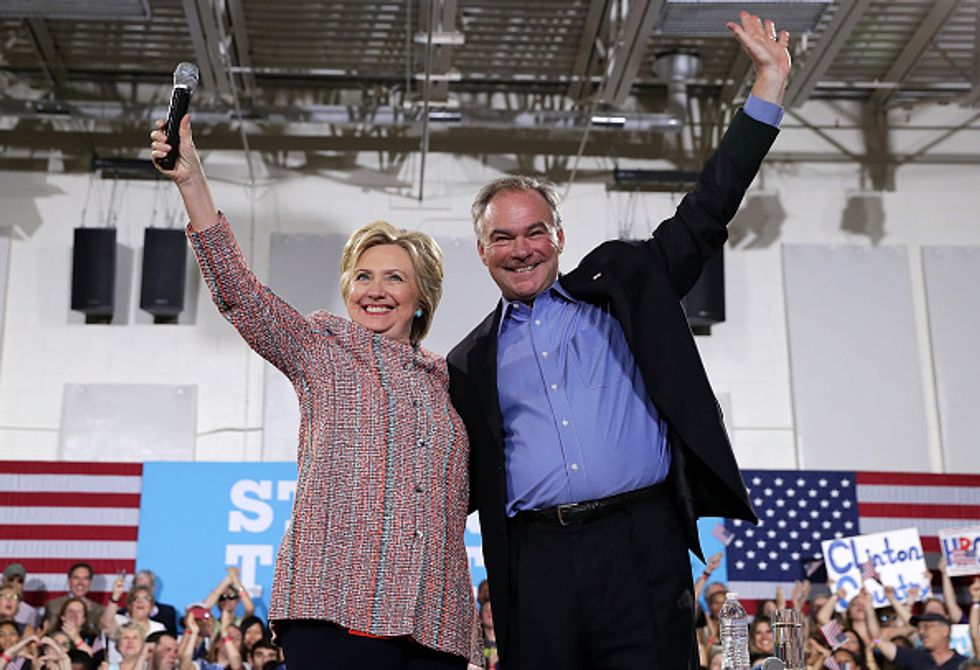 Democratic presidential candidate Hillary Clinton and vice presidential candidate Sen. Tim Kaine (Va.) wave to the crowd during a campaign event in Virginia. (Getty Images/Alex Wong)
The Manhattan billionaire has said that he will not release his own tax returns because they are being audited by the IRS. However, even if the audit is completed before November, Trump's top aides have said that he would still not release the documents.
Clinton has released her tax returns every year since 1997, and the latest release will include 2015, the Post reported. The latest release will also include those of Kaine and his wife for the past 10 years.
Clinton and Kaine aren't alone in their pursuit to pressure Trump to release his taxes. From internet trolls to Warren Buffett, the quest to get the real estate tycoon to release his tax returns is widespread.