Former Secretary of State Hillary Clinton greeted Vice President Joe Biden in Pennsylvania Monday as he walked off his plane.
Footage of the reunion shows Biden descending from the aircraft before promptly reaching out to hug the Democratic presidential candidate — for 16 long seconds.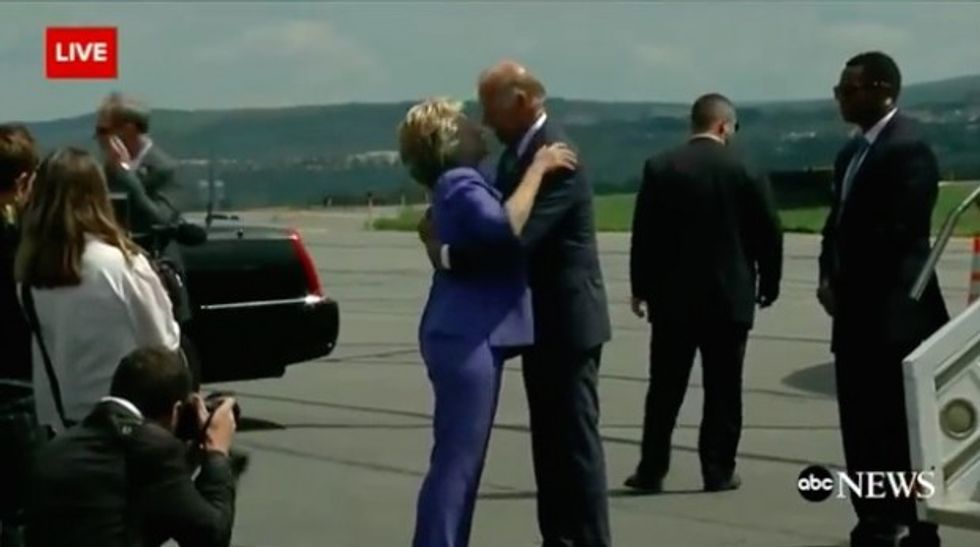 Image source: YouTube
It was awkward for everyone. To Clinton's credit, she kept smiling through it all as cameras captured the exchange that arguably tops President Barack Obama's three-way handshake with Justin Trudeau of Canada and Enrique Peña Nieto of Mexico.
Watch: