Donald Trump is expected to receive his first classified national intelligence briefing, according to multiple reports.
The impending briefing, which was first reported by ABC News and NBC News, is expected to take place Wednesday in New York City. Since 1952, major party presidential candidates and their running mates have typically received classified briefings upon clinching their respective party's nominations.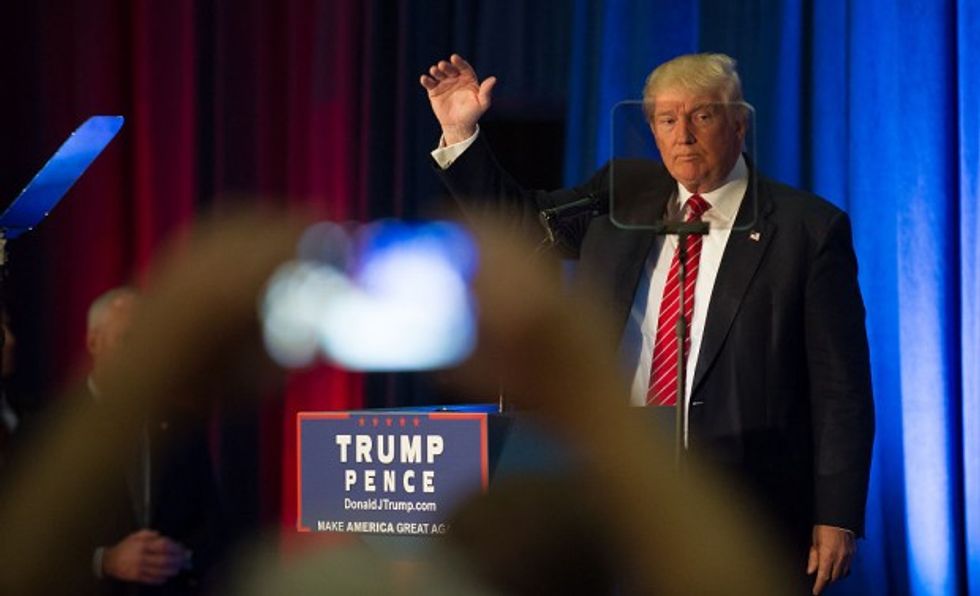 Photo by Jeff Swensen/Getty Images
However, in this election season of particularly partisan politics and heated rhetoric, the briefings have become a point of contention for those on both sides of the aisle.
Earlier this year, House Speaker Paul Ryan (R-Wis.) called on National Intelligence Director James Clapper to block Hillary Clinton from receiving intel briefings. And last month, a petition to bar Trump from security briefings reached 100,000 signatures. Senate Minority Leader Harry Reid (D-Nev.) told Clapper to give the GOP nominee "fake" intelligence.
Democrats have taken issue with the appearance that Trump has cozied up to Russian President Vladimir Putin and Republicans have suggested Clinton is dangerous, pointing to her use of a private email server during her tenure as secretary of state. But Clapper has denied to restrict either candidate from hearing the sensitive information.
"There's a long tradition that the intelligence community at the appropriate time—and now is the appropriate time since both candidates have been officially anointed—that both camps will be reached out to and offered briefings," he said.
The briefings the candidates receive is an abridged version of what President Barack Obama receives every day.
–
Follow the author of this story on Twitter: