Former Alaska Gov. Sarah Palin told Fox News on Thursday that Republican presidential nominee Donald Trump's new position on illegal immigration "isn't going to win over any supporters."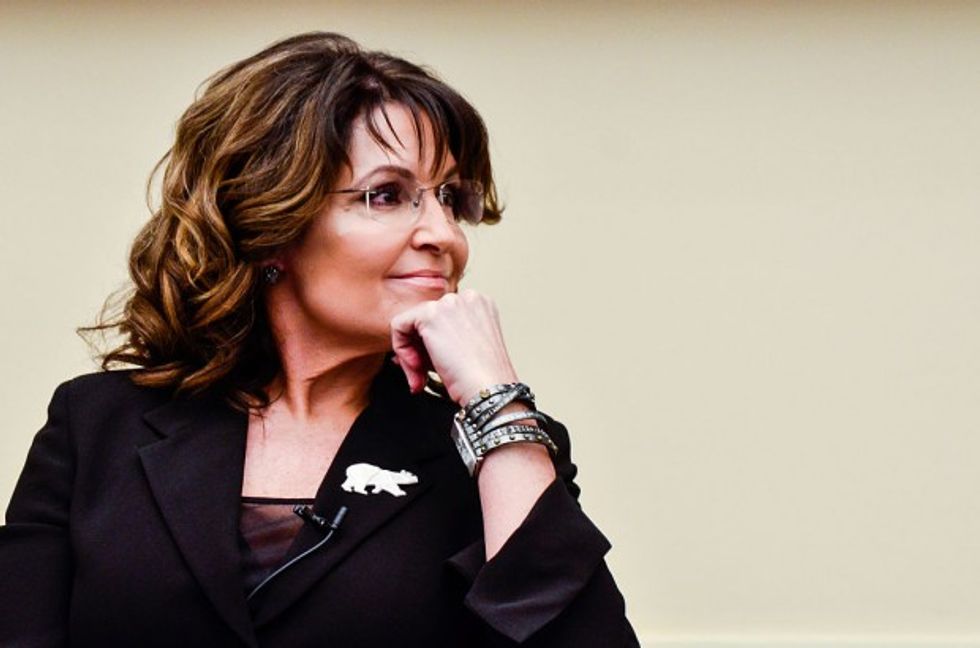 Former Gov. Sarah Palin speaks during an event at the Rayburn House Office Building on April 14 in Washington, D.C. (Kris Connor/Getty Images)
Palin, a vocal Trump supporter, argued during a phone interview on "The O'Reilly Factor" that the Manhattan billionaire "understands that enforcing the laws and building that wall are paramount to what the will of the people is."
"And thank God he's still preaching that," Palin said. "Because if he were not, then there would be a huge erosion of support."
Trump made his hardline stance on immigration — including his pledge to order the construction of a wall on the southern border that he said Mexico would pay for — a cornerstone of his campaign. He recently indicated he would be open to allowing some illegal immigrants to stay.
Palin said a softened position on illegal immigration is "not going to help our nation."
"What I wish that he would focus on are those legal immigrants who agree with his sound policy, his proposed policy that would create disincentives for illegals to trespass," she said.
Palin said that "candidate Trump didn't garner a lot of enthusiastic support by being soft on anything."
"I would prefer politicians to not campaign one way and then govern another way," Palin said of Trump's new position. "We want to know that they are candid and sincere in the policies that they are proposing as candidates and then once they are in that administration that they would stick to it."
—
Follow the author of this story on Twitter and Facebook: