It has been 13 months since Liberland President Vít Jedlička made his first official visit to the United States and stopped by the New York City offices of TheBlaze.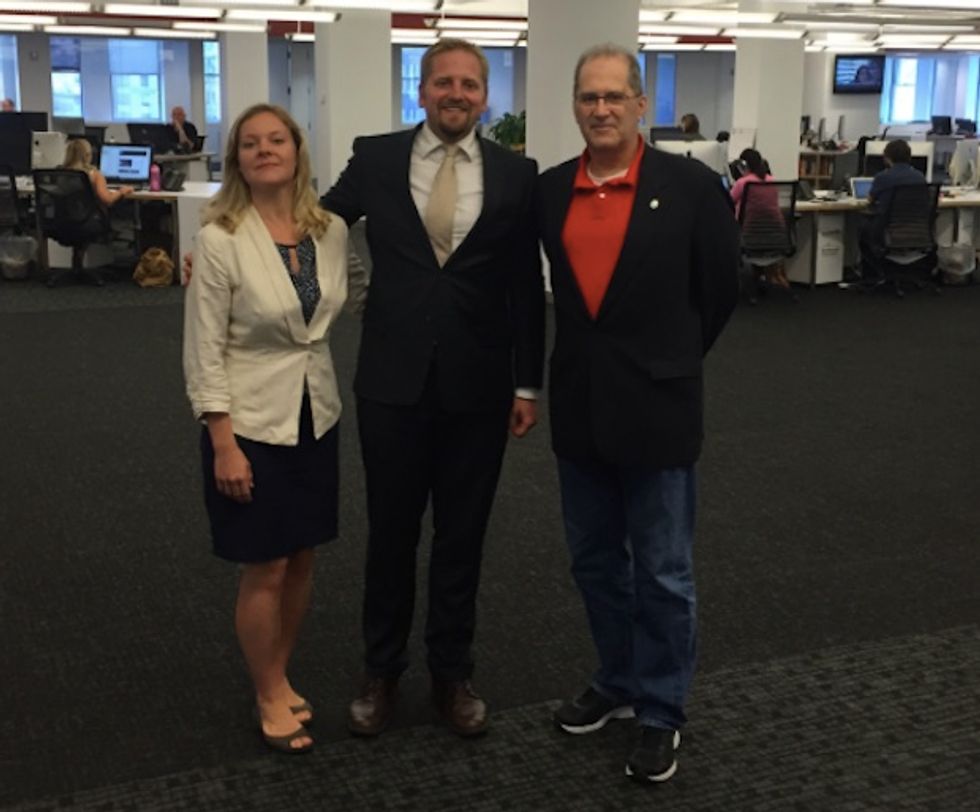 Image source: Thomas D. Walls / Liberland USA
Jedlička — founder of a fledgling nation wedged on a four-square-mile swath of land along the Danube River between Croatia and Serbia — made his way back to the U.S. this week on another diplomatic mission.
Speaking with TheBlaze radio, Jedlička detailed the progress being made by the Free Republic of Liberland, Europe's first "crowd-funded" country where people can donate money online and actually designate where that money is spent.
"We want to be leaders, technological leaders in countries, so it's not just limited government," Jedlička told TheBlaze.
The president also spoke of Liberland's upcoming constitutional convention where a small group will combine the best parts of the American Constitution with the Swiss Constitution and create a founding document.
The Liberland founder shared plans for the second-anniversary celebration slated for April 13, 2017. If that date sounds familiar, it should. Liberland's founders chose April 13 because it's also the birthday of Thomas Jefferson.
Jedlička talked of the massive interest in Liberland citizenship.
"Lots of people want to get involved and help us build the freest county in the world," Jedlička said.
Jedlička's claim is supported by more than 430,000 people looking into citizenship in the budding libertarian-focused country. Based on serious applications that "fulfill all the criteria" to become a Liberlander, Jedlička believes about 100,000 people could qualify already.
Why are so many interested in becoming citizen of this micro-nation? According to Jedlička, it comes down to one word: "freedom." The country's motto is "To Live and Let Live."
"It's the freedom that we are offering that will be pretty I'd say 'radical,'" said Jedlička, adding, "People will be able to do anything they want unless they don't harm the others."
Listen to the interview with Liberland President Vít Jedlička here:
__
Follow the author of this story on Twitter and Facebook: