Kyra Palange was walking after class at Clemson University on Thursday afternoon when she noticed a man sitting in a folding chair — and next to him another folding chair adorned with a sign containing just one word: "Prayer."
So Palange, a grad student at the school, told Young Americans for Freedom that she sat down next to the man, and the two of them prayed for a few minutes.
But when they finished prayer, Palange said a university administrator approached them and said they couldn't pray there. Why?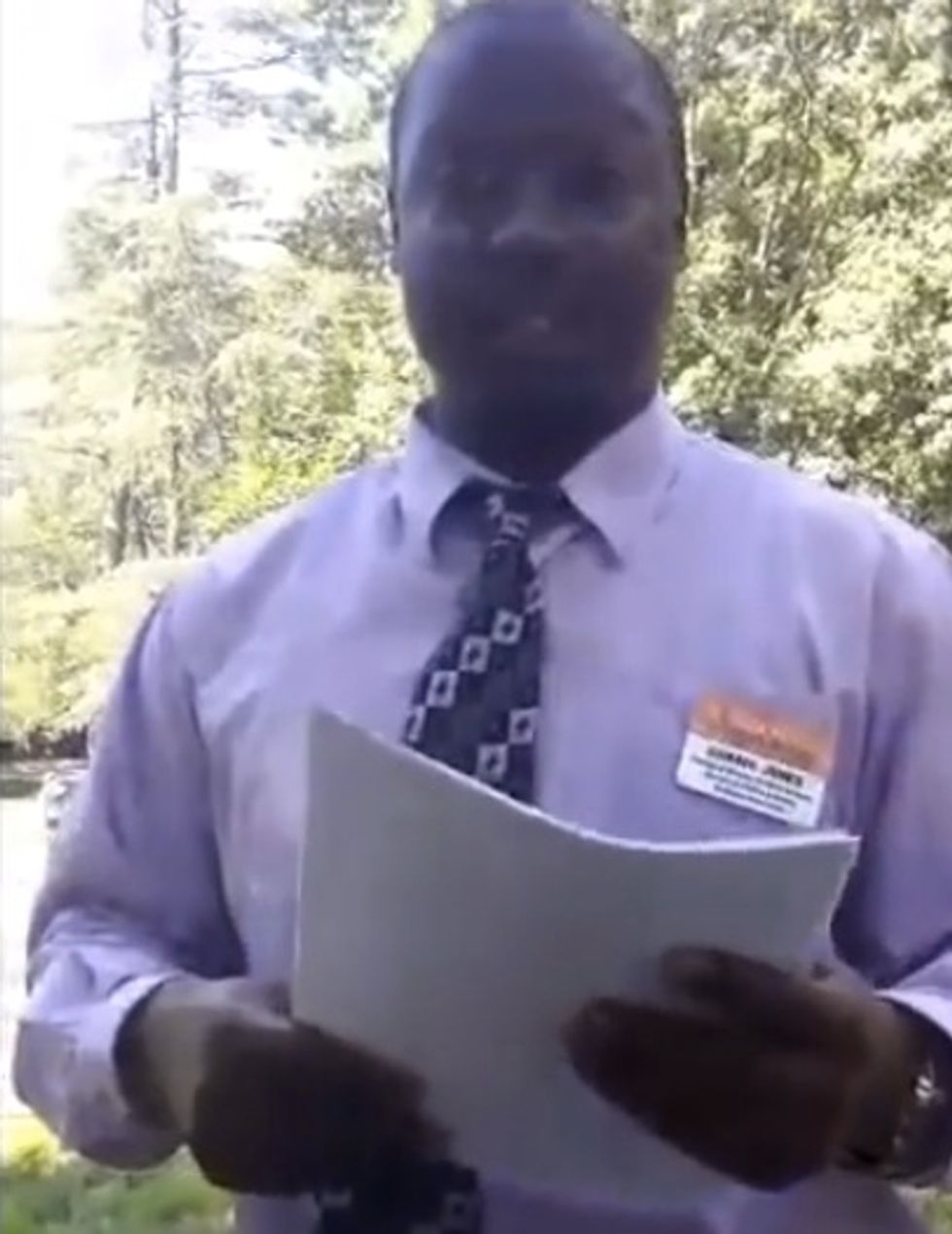 Image source: YouTube
It wasn't a "designated free-speech area," the administrator — who identified himself as Shawn Jones, the school's assistant director for client services — told them.
At this point the conversation was captured on video, and Jones said the man would need to fill out proper paperwork given he's not a student or school employee — and his prayer was considered "solicitation."
"You mean there are free speech areas on campus and that the entire campus is not a free speech area?" Palange asked Jones.
"That is correct," Jones replied.
Clemson University spokesman Mark Land told the College Fix that "the university welcomes community members to our campus and has no issue whatsoever with individuals quietly praying on campus. Many members of the Clemson family pray regularly on our campus without incident."
Land added that those not affiliated with Clemson must register activities so they can be directed to "appropriate location[s], such as one of the university's designated free speech zones" and noted that "individuals and groups affiliated with the university are not limited to free speech zones when they wish to exercise their rights to expression."
But "in this case, the community member had posted a sign inviting people to pray with him, constituting — in the university's view — a solicitation to join a gathering. As such, one of our administrative staff members politely informed the individual of the process for obtaining approval to hold such a gathering."
WeRoar Clemson, a student group dedicated to First Amendment rights on campus, identified the man as a well-known local "who prays with students in the community," the College Fix said.
Land added to the College Fix that the man has already taken steps come back to the school "to offer similar prayer services, and the university looks forward to welcoming him back to campus."
(H/T: The Gateway Pundit)