George Washington University is defending its decision to hire a former Islamic extremist to help run its Program on Extremism.
Jesse Morton, whose former name was Younus Abdullah Muhammad, spent nearly three years in prison after being convicted of supporting al Qaeda, denouncing the United States and threatening people who spoke negatively of Islam, WTTG-TV reported.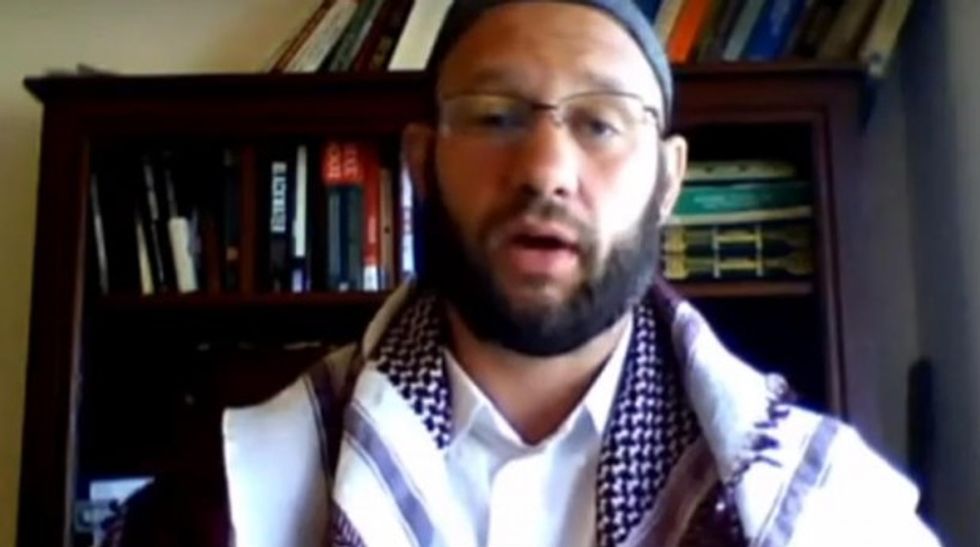 Jesse Morton (Image source: WTTG-TV)
Morton was released from behind bars in February 2015, and both the FBI and the federal prosecutor who helped put Morton away now say he is no longer a risk. GWU was reportedly in contact with the FBI over the past year and received assurances that Morton is not a threat to the campus.
Seamus Hughes, the deputy director of the Program on Extremism at the university's Center for Cyber & Homeland Security who hired Morton, defended the controversial decision to WTTG in a recent broadcast interview.
"He wants to essentially make amends for what he did in his prior life," Hughes said, calling attention to the fact that Morton has a Masters degree from Columbia University, adding that Morton also brings "real life experience" to the table.
"He was a radical, and he got out, and to have that perspective is very interesting when it comes to understanding research in this," Hughes noted. "Also, it helps us give a window in how to prevent other people from joining these groups."
GWU confirmed that Morton started work this week as a fellow at the school. It did not disclose Morton's salary.
—
Follow the author of this story on Twitter and Facebook: