A Florida woman was arrested Saturday after allegedly setting fire to a car she thought belonged to her ex-boyfriend.
Police say the woman seen on video setting fire to Thomas Jennings' Honda Accord is 19-year-old Carmen Chamblee of Clearwater.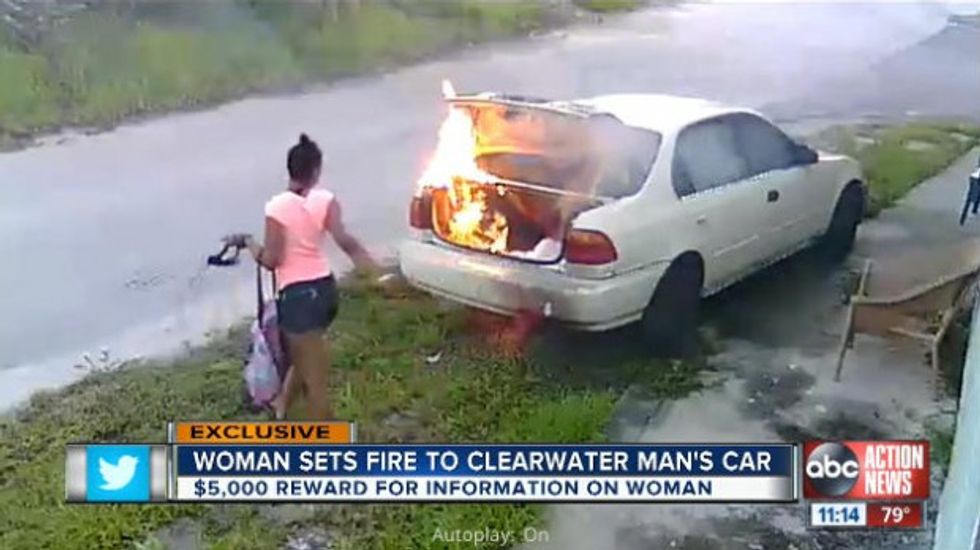 Image source: WFTS-TV
But when shown the surveillance video of his car being set ablaze, Jennings told police he'd never even seen the woman before.
Jennings' roommate first noticed the fire, and tried to put it out, but it was "too much," according to WFTS-TV.
Chambree was charged with second-degree arson and was booked into the Pinellas County Jail.
—
(H/T: Daily Mail)
Follow the author of this story on Twitter and Facebook: