HANGZHOU, China (TheBlaze/AP) — President Barack Obama says the NFL quarterback who is refusing to stand for the national anthem is the latest in a long line of professional athletes who have exercised their constitutional right to make a statement about social issues.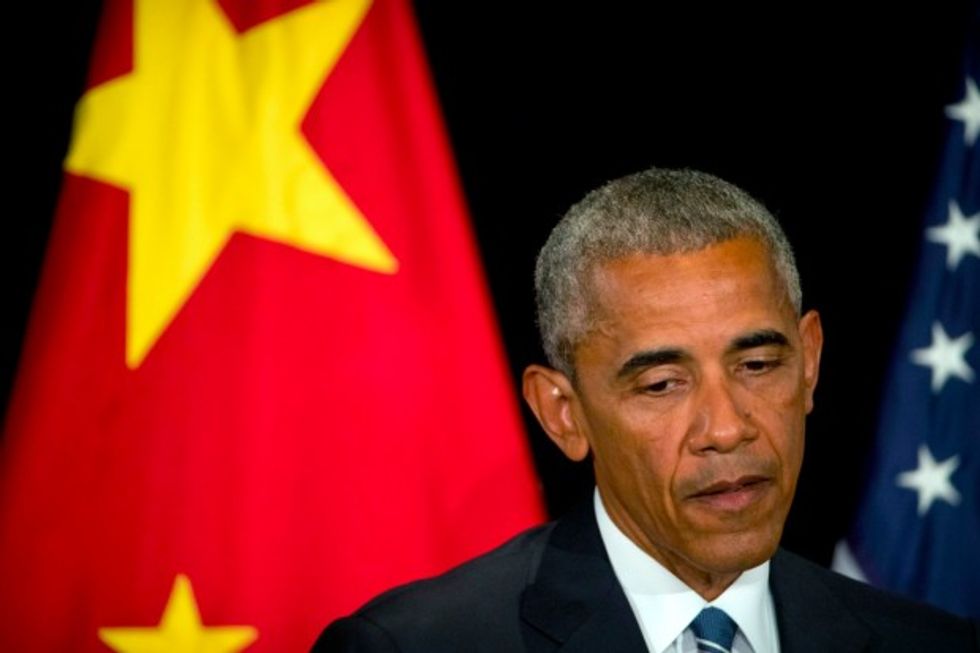 U.S. President Barack Obama pauses during a press conference after the conclusion of the G-20 Summit in Hangzhou in eastern China's Zhejiang Province, Monday, Sept. 5, 2016. (AP Photo/Mark Schiefelbein)
The president was asked at a news conference Monday about Colin Kaepernick's protest gesture. Obama said he has no doubt that the San Francisco 49ers player is sincere and "cares about some real, legitimate issues."
"I think there are a lot of ways you can do it ... when it comes to the flag and the National Anthem, and the meaning that that holds for our men and women in uniform and those who fought for us, that is a tough thing for them to get past to then hear what his deeper concerns are," Obama said.
Kaepernick has been heavily criticized since starting his silent protest. He's said it's not an anti-American gesture but a means to bring attention to racial injustice.
Obama says he hasn't paid close attention to the matter. But he adds approvingly that Kaepernick has generated more national conversation about "topics that need to be talked about."