WOODLAND PARK, N.J. (TheBlaze/AP) -- Gannett is laying off more than 100 employees at a New Jersey media company it recently purchased.
A company executive said Wednesday the layoffs are needed to improve the financial sustainability of the North Jersey Media Group, which publishes The Record, NorthJersey.com and other newspapers.
The McLean, Virginia-based Gannett purchased the news organization in July.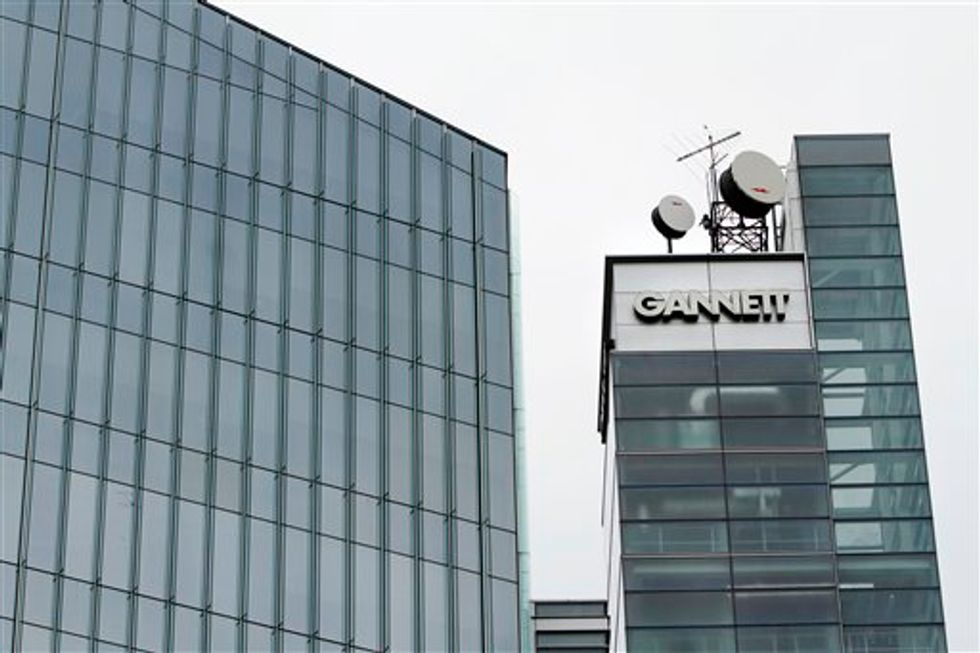 This file photograph taken July 14, 2010, shows Gannett headquarters in McLean, Va. Gannett, the publisher of USA Today and more than 80 other daily newspapers, said Monday, July 18, 2011, its second quarter net income declined 23 percent, dragged down by lower ad revenue in its publishing segment. (AP Photo/Jacquelyn Martin, file)
Tom Donovan, northeast regional president of Gannett East Group, says layoff notices will go out to 426 of the company's employees this week. Among these, he says, more than 200 newsroom employees and about 60 in sales will remain with the company.
Donovan says the changes are part of "an ambitious restructuring" to make its newsroom and sales department more responsive to digital demands.
The company was previously owned by the Borg family since 1930.
Gannett announced a company restructuring in June 2015. The reset included a new brand, Tegna, which now owns or provides services to at least 46 TV stations around the country. The spinoff brand, still called Gannett, owns newspapers in 92 different markets, in addition to USA Today.
—