Republican vice presidential candidate Mike Pence is in good health, according to a note released by his personal physician Saturday.
According to the two-page letter, the 57-year-old Indiana governor is in "excellent general and cardiovascular health" and "medically able to maintain [his] high level of professional work."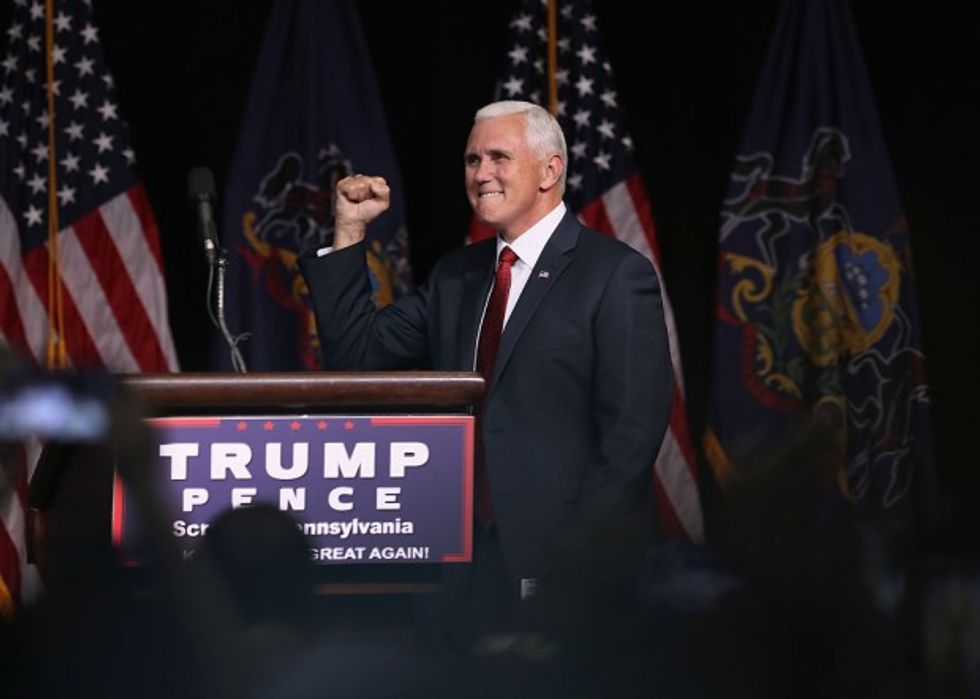 Republican vice presidential candidate Mike Pence. (Getty Images/John Moore)
"You live a healthy lifestyle and maintain an excellent diet and exercise program," wrote Michael Busk, a physician at the St. Vincent Health, Wellness and Preventative Care Institute in Indianapolis. He added that Pence's main form of exercise is bicycling.
The letter also notes that Pence weighs 208 pounds, neither smokes nor consumes alcohol and the only medication he takes is Claritin, an antihistamine used to fight seasonal allergies.
Busk has been Pence's physician since March 2013, the letter states.
Pence's medical records release comes after Republican nominee Donald Trump and Democratic nominee Hillary Clinton — along with her running mate, Virginia Sen. Tim Kaine — also released their partial health records in recent weeks.
—
Follow the author of this story on Twitter and Facebook:
[facebook //www.facebook.com/plugins/like.php?href=