Usually outlandish road-rage incidents are easily eye-opening enough to overshadow witnesses' reactions, but one onlooker totally stole the show after an insane incident.
In this video, a husband and wife watch from inside their vehicle as a pair of drivers a few car lengths in front of them go at it.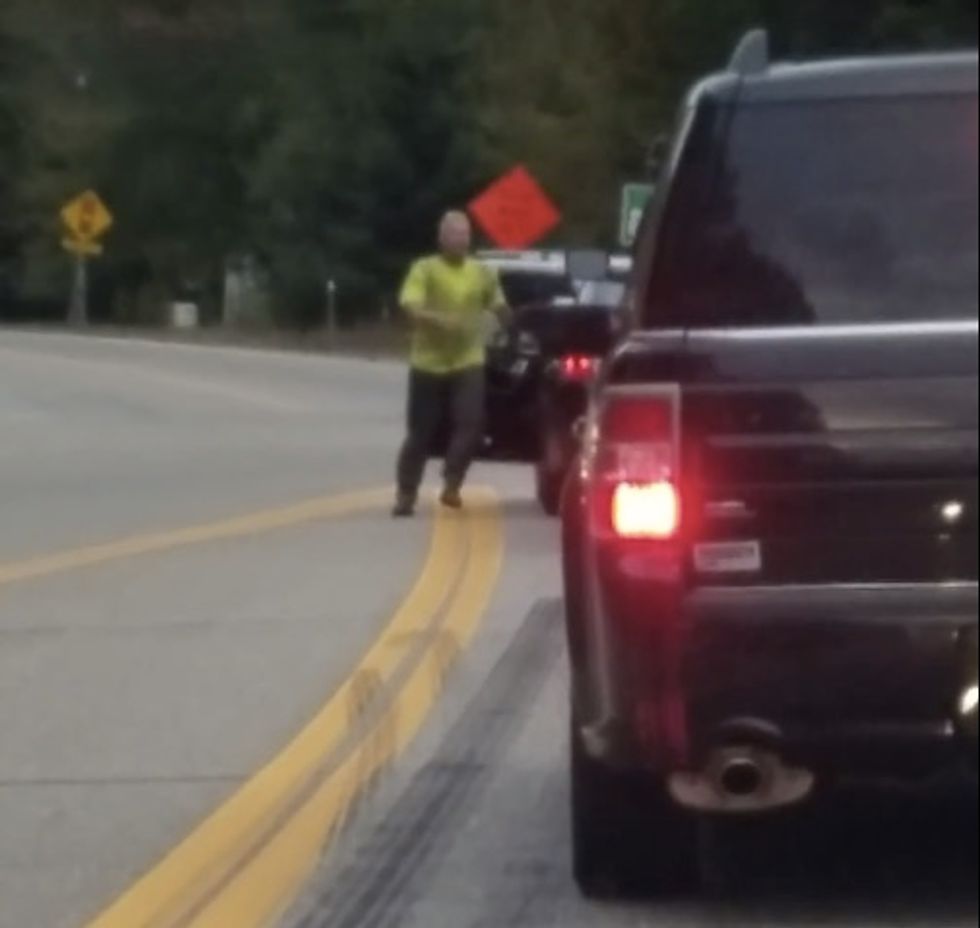 Image source: YouTube
Then suddenly one of the warring parties uses his pickup's front bumper to push the other guy's car out of his way until it spins into oncoming traffic.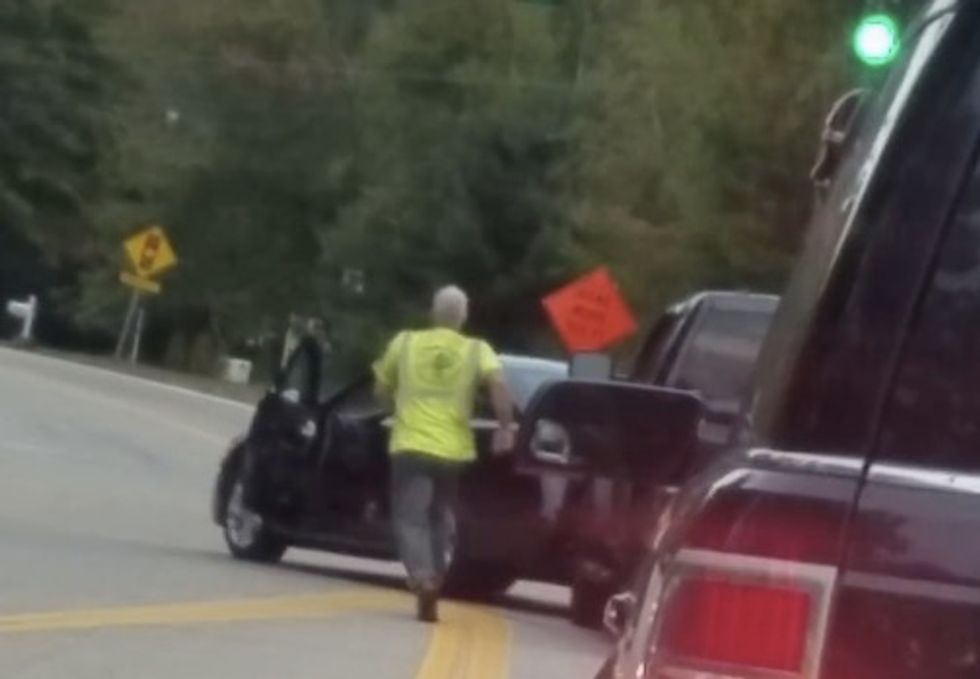 Image source: YouTube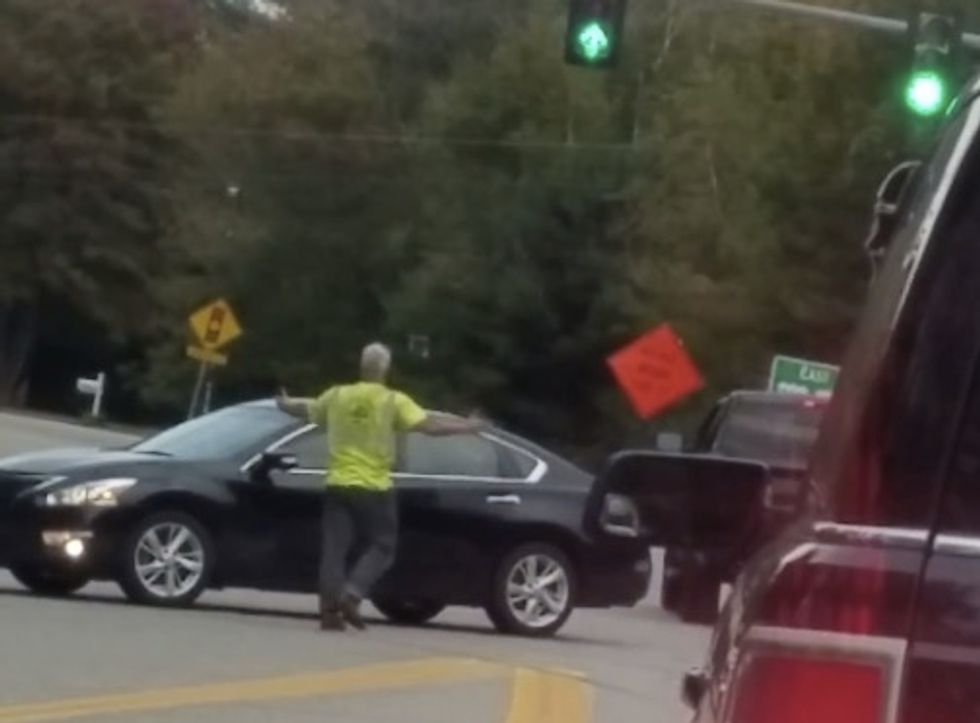 Image source: YouTube
That's crazy enough. The clip could've ended right there and gone viral. But the man in the trailing vehicle who witnessed the whole thing steals the show with a good ol' fashioned freak out.
"Oh my God! This is best day ever!" he screams.
"Shh, you're gonna wake him up," his wife insists, presumably in reference to a sleeping toddler or infant with them.
"We're gonna watch somebody get murdered!" he argues back, his voice straining and squealing as the camera shows them pursuing the battling drivers.
"We're not going after them!" she protests. "We're not going anywhere near them."
"They're going our way!" he bellows back, soon spitting out a stuttering howl in triumph.
It isn't clear where the incident took place, but apparently the wife of the screaming witness posted the video to YouTube Monday; it's garnered over 1.3 million views as of Friday.
Here's the clip. (Content warning: Rough language):