According to city officials in the oceanfront community of Flagler Beach, Florida, it's going to be "several months" before state highway A1A is restored and traffic will be allowed to drive along the waterfront highway serving the town of 4,500 year-round residents.
The storm surge and powerful waves delivered by Hurricane Matthew reclaimed huge sections of the beachfront, taking large chunks of asphalt from over 1.4 miles of the road.
Photos: Skywitness 9 surveys #HurricaneMatthew damage along #Florida's east coast https://t.co/dWNgU5IiE0 #wftv pic.twitter.com/4rtfmlB1dR

— WFTV Eyewitness News (@WFTV) October 8, 2016
No loss of life was reported in Flagler Beach, but 11 homes were destroyed and more than $72 million in damage claims are expected.
The town's landmark wooden pier was battered and lost 150-200 feet, according to a Flagler Beach representative.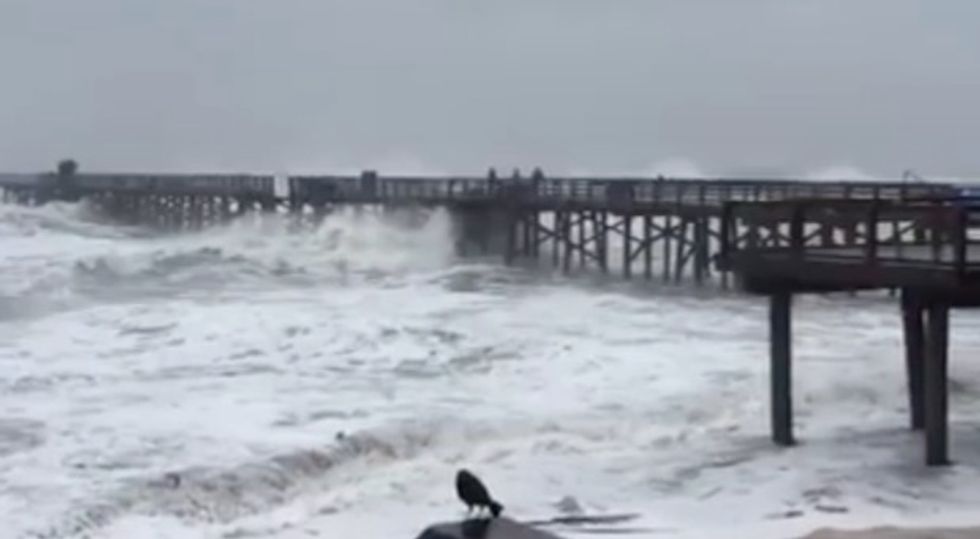 Image source: YouTube
Because of wood, metal, nails and other debris in the water, the beaches in the area have been declared unsafe and remain closed. Local authorities have also asked residents not to fly drones over the area.
However, Orlando's WFTV-TV was allowed to fly one of its drones over the most seriously damaged section of A1A, showing the extensive damage: