A man donning a Halloween mask burst into a Fort Lauderdale, Florida, convenience store earlier this week, pointed a gun at the clerk behind the counter and demanded money.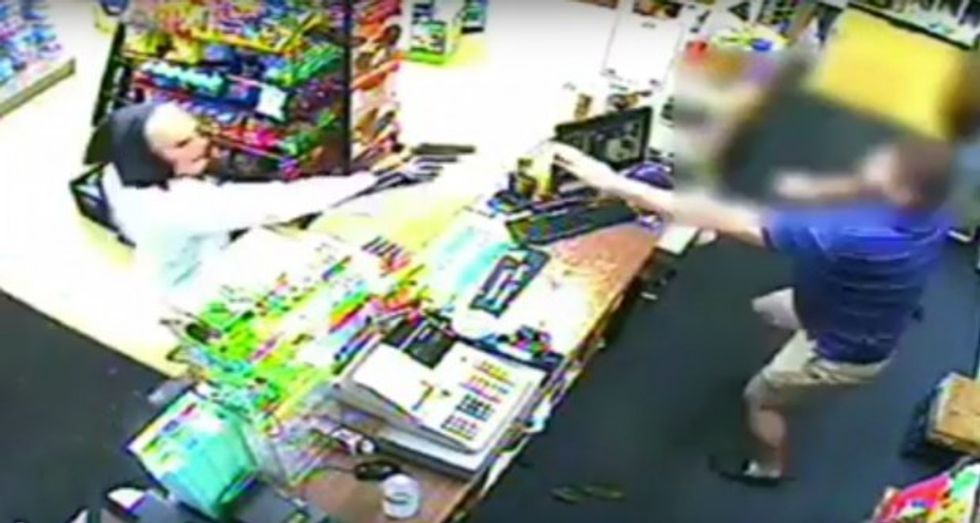 Image source: YouTube
Surveillance video released Thursday showed the Comet Food Market clerk holding his arms and hands toward the gunman and moving away before running to the back of the store.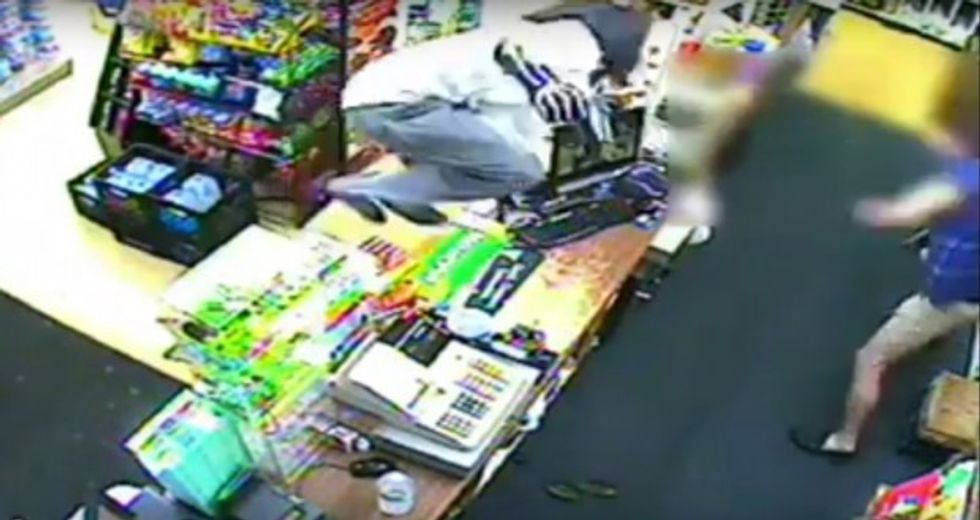 Image source: YouTube
The masked man was seen jumping over the counter and chasing the clerk — but likely didn't figure his victim was after his own gun, police told the Sun Sentinel.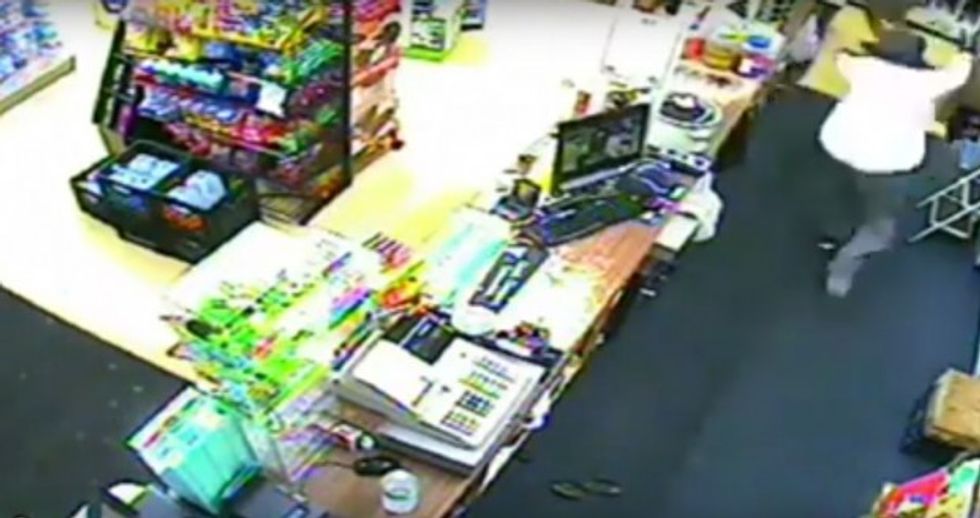 Image source: YouTube
While the masked intruder shot first and grazed the clerk's face, the clerk fired back and struck the masked man several times, police told the Sun Sentinel. Surveillance video shows the intruder lying face down in an aisle near the counter before getting up, removing his mask and taking off.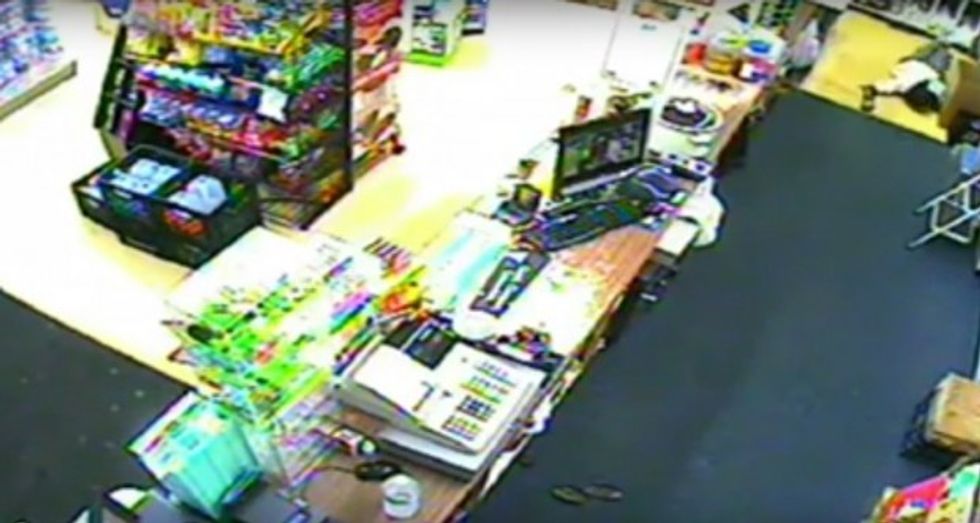 Image source: YouTube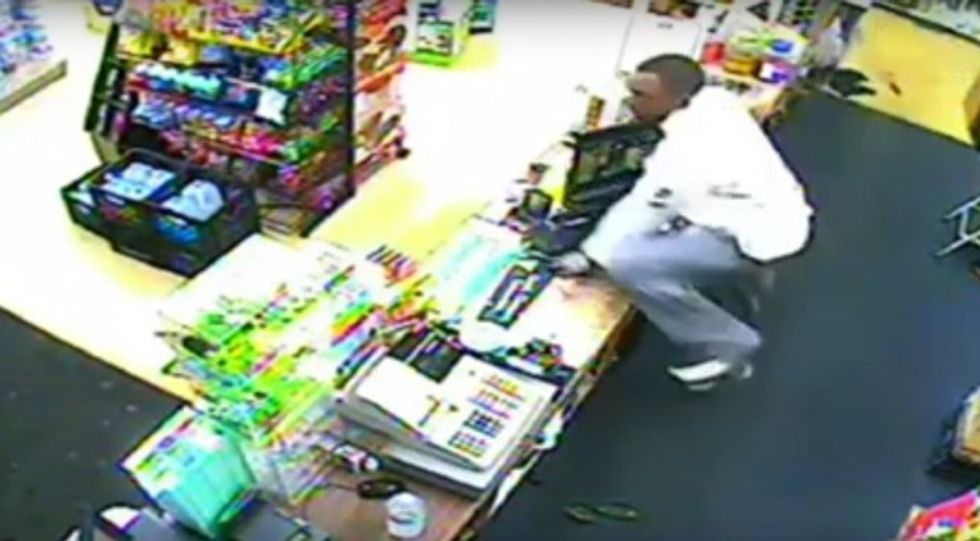 Image source: YouTube
But it was a short-lived getaway. Police soon nabbed 30-year-old Curtis Sanders and took him to a hospital where he was in stable condition. He faces charges of attempted murder, robbery with a firearm and possession of a weapon by a convicted Florida felon in connection to the Tuesday morning incident, the Sun Sentinel said.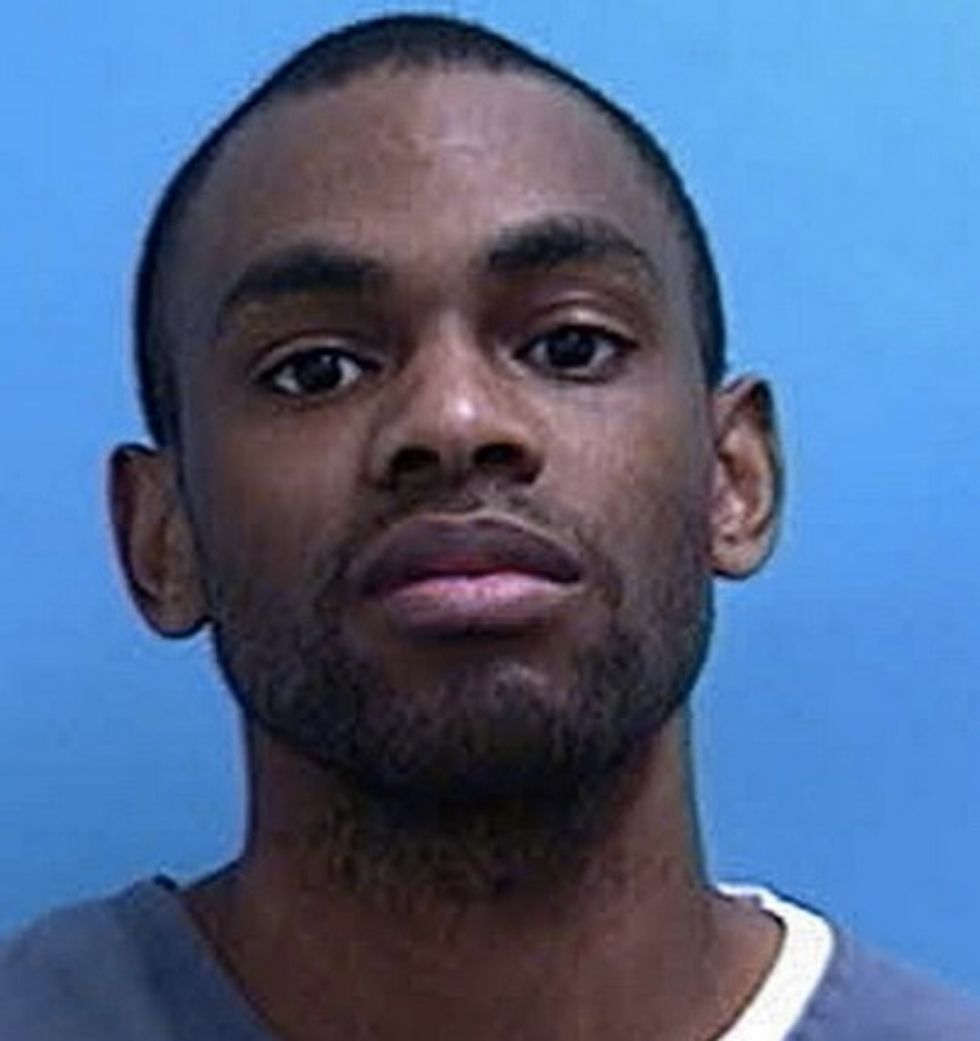 Curtis Sanders (Image source: Florida Department of Corrections)
What fills his rap sheet, you ask? Sanders did time from 2008 to 2013 on four burglary charges and two grand theft charges, the Miami Herald reported.
The clerk's injury was non-life-threatening, and he was treated at a hospital, police said.