Arek Trenholm, 16, has spina bifida — a congenital disease that affects spine and spinal cord development — and he's confined to a wheelchair.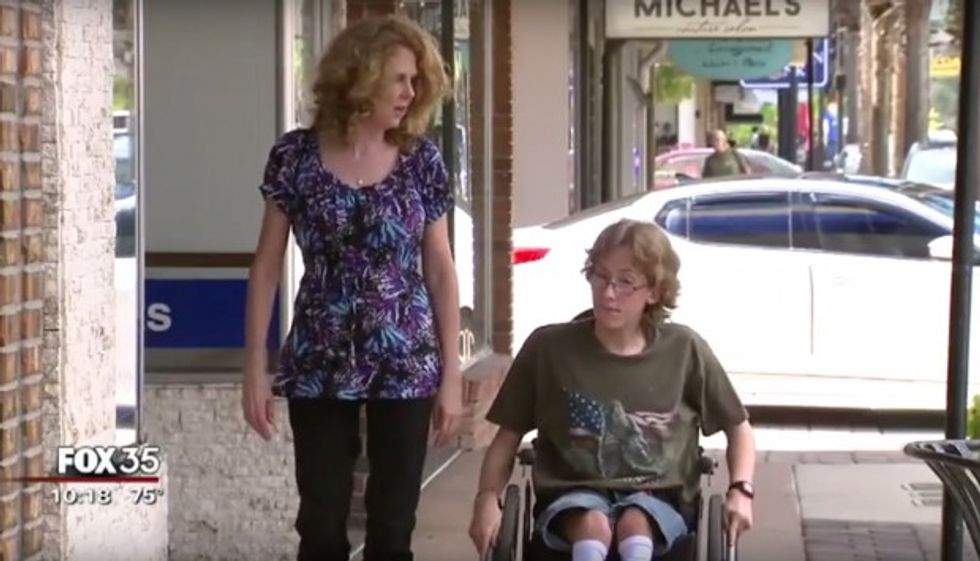 Image source: WOFL-TV
But when the Florida boy sat with his little brother in front of their uncle's shop to watch the Leesburg High School homecoming parade last week, Trenholm noticed the Junior ROTC color guard approaching with an American flag.
Suddenly, Trenholm's uncle heard a bit of a commotion.
"Here come the junior ROTC, marching along and chanting, and I heard ... 'He's standing!' and I knew what he was standing for, in an instant," Myron Leggett, a professional photographer, told WOFL-TV. "I whipped around real quick with the camera and just started snapping pictures of him."
As the flag passed by, Trenholm pushed himself into a standing position using his wheelchair's armrests for support, the Daily Commercial said.
"Really made you proud of him, and what he was doing," Leggett noted to the station, adding that Trenholm is "making that effort, where so many ... that have legs, that could stand, are sitting or kneeling and not using their 'well legs' to stand and respect those who have fought and died for our flag and for our country."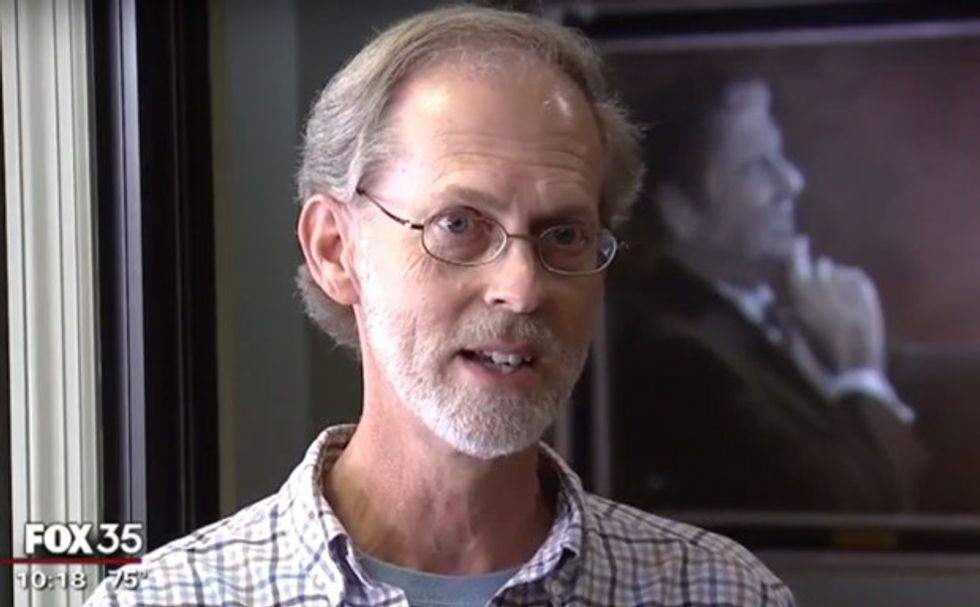 Myron Leggett (Image source: WOFL-TV)
Some Facebook commenters contrasted his action with San Francisco 49ers quarterback Colin Kapaernick's, who began a trend of athletes kneeling during the national anthem in protest over America's treatment of minorities.
"This picture should be sent to the San Francisco 49rs. So they can stamp it on every players helmets," one Facebook user wrote, the Daily Commercial said. "Especially to that one guy. Great job kid, my hat off to you kid."
Not that he needed to explain why he left his chair, but Trenholm told WOFL, "I didn't want to be disrespectful, and I always stand up when ... they do the flag."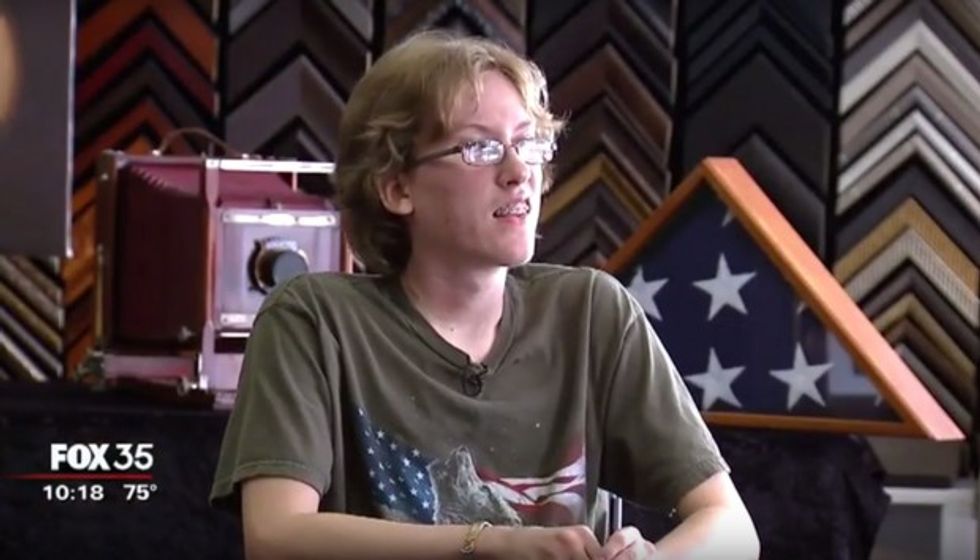 Image source: WOFL-TV
Leggett echoed his nephew's sentiments.
"It's just the way he was raised, to be respectful," he told the Daily Commercial. "When he picked out [leg] braces, he even chose braces that have the flag on them."