The common-sense move when suddenly confronted with a 6-foot snake in a spot where you never expected it to show up is to transport your body somewhere else — fast.
But Tim Mokwa of Clearwater, Florida, didn't have that option when faced with that scenario after work Monday.
You see, Mokwa was driving down U.S. Highway 19 in Dunedin when the reptile decided to slither out from under his front hood.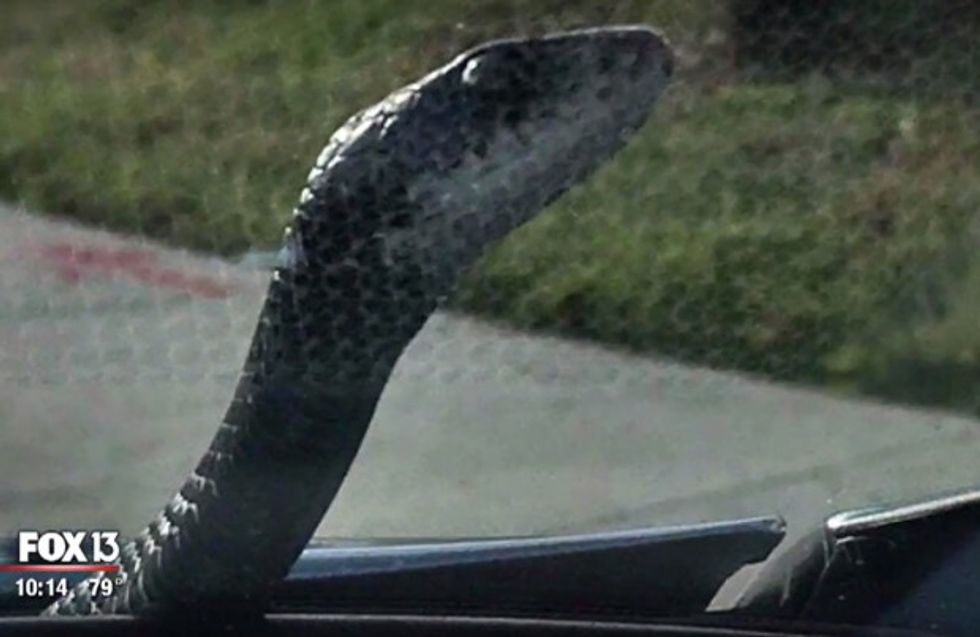 Image source: YouTube
"I was in rush hour traffic when it popped out," he told WTVT-TV.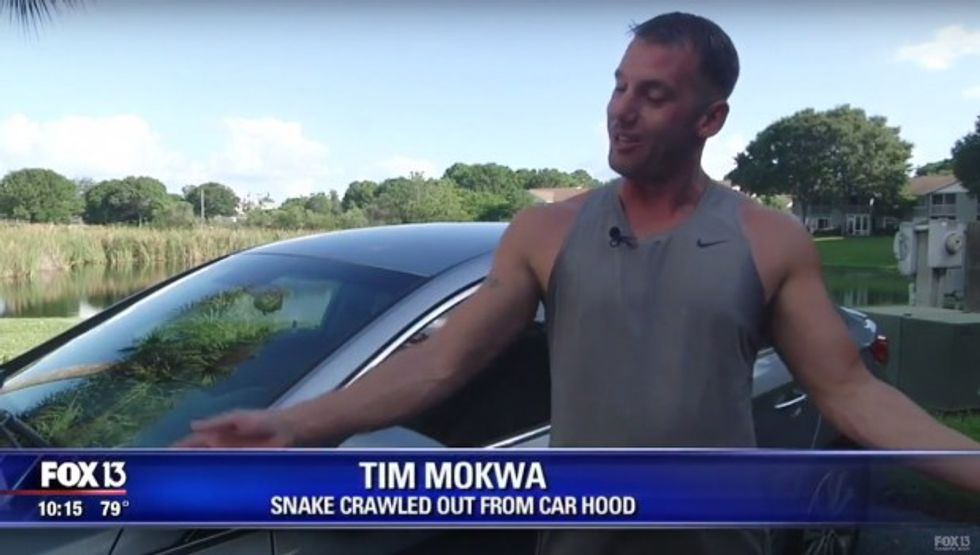 Image source: YouTube
Mokwa quickly pulled into a Walmart parking lot after making eye contact with his surprise passenger — but he didn't want to risk exiting his car since he wasn't sure if it was a venomous water moccasin.
So he pulled out his cellphone to mark the occasion instead.
Image source: YouTube
Mokwa told WTVT he visited Weeki Wachee State Park last weekend, which is where the snake likely moved in.
But after it left the car hood, Mokwa lost sight of the creature — and said it still might be hanging around.
"Worst part is, I'm not 100 percent sure if it fell off or went back under the hood," he added to the station.