Former Democratic presidential candidate Sen. Bernie Sanders (Vt.) said in a recent interview that if WikiLeaks were to look at the emails of his campaign staffers, they would likely find "less than flattering" material about Democratic nominee Hillary Clinton and her campaign staff.
Sanders' comments came during a discussion with the Washington Post and in response to a question about emails revealed by WikiLeaks that show Clinton's campaign staffers talking negatively about the self-described Democratic socialist.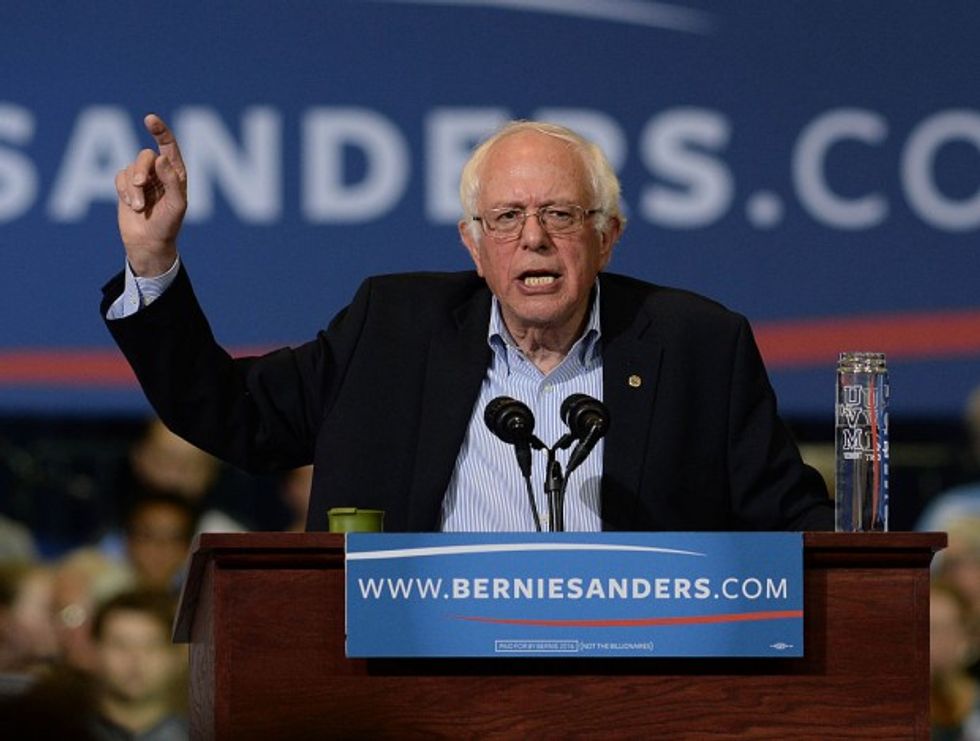 Getty Images/Darren McCollester
"Trust me, if they went into our emails — I suppose which may happen, who knows — I'm sure there would be statements that would be less than flattering about, you know, the Clinton staff," Sanders said. "That's what happens in campaigns."
More from the Post:
An earlier batch showed officials at the Democratic National Committee plotting to undermine the senator from Vermont's Democratic primary bid against Hillary Clinton by pushing the false notion that he's an atheist, among other things.

More recently, WikiLeaks has published emails from Clinton campaign officials that paint Sanders in an unflattering light. In one, the campaign's chairman, John Podesta, even refers to him as a "doofus."
However, Sanders did say that it's been interesting to see how Clinton's campaign operates, which he said was markedly different from the way his did:
The way they work is very, very different than the way we work. We did not have a committee deciding what kind of jokes I would be telling. In fact, we usually had me scrambling to write my speech on a yellow piece of paper, which I finished three minutes before I would go up there. So, you know, they were much more prepared and much better organized and careful about what they were saying or not saying.
In addition, Sanders said the emails have confirmed long-held suspicions — namely that the DNC was colluding with Clinton's team to undermine his candidacy:
It's amusing. We said that the Clinton campaign was heavily influencing what the DNC was doing regarding debates, and that's exactly what had been happening. None of that is a shock to me. Was I shocked to find out that the DNC was partial toward Clinton? Not exactly. That's something we knew from day one.
(H/T: The Daily Beast)