A new poll by CNN/ORC shows that Democratic presidential nominee Hillary Clinton leads Republican nominee Donald Trump by 5 percent in a 4-way race. The result is not surprising, given that most national polls show Clinton with a similar lead. However, one of the reasons for Clinton's lead is surprising to some: 17 percent of self-described conservatives plan to vote for Hillary Clinton. By way of contrast, only 7 percent of liberals say they plan to vote for Trump.
In 2012, Republican nominee Mitt Romney also lost 17 percent of self-identified conservatives, but this was mostly offset by the fact that a much larger percent of self-identified liberals (14 percent) voted for Romney.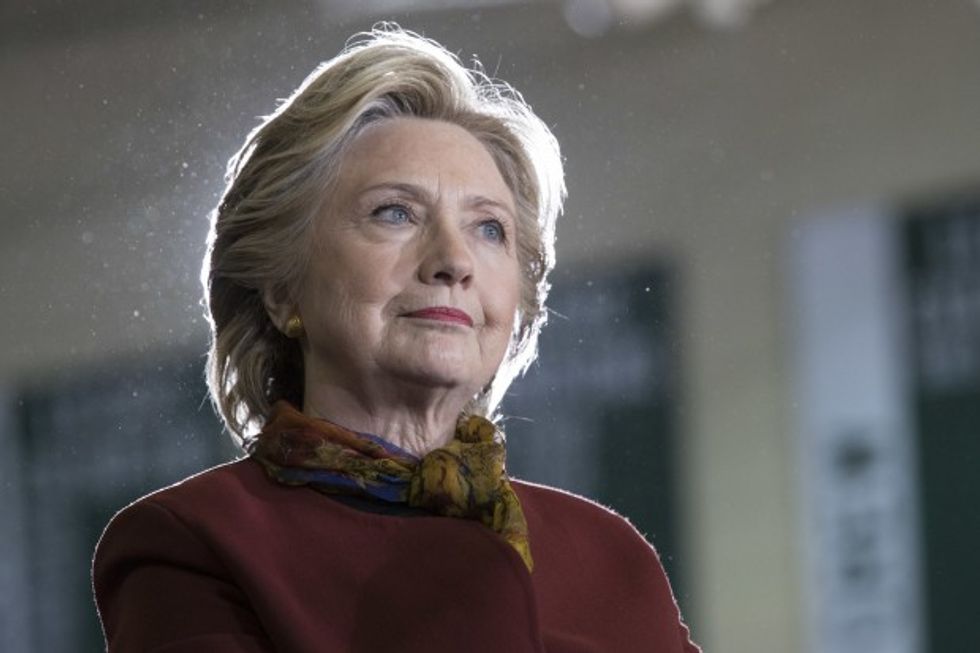 Democratic presidential candidate Hillary Clinton listens as vice presidential candidate Sen. Tim Kaine, D-Va. speaks during a campaign event at the Taylor Allderdice High School, Saturday, Oct. 22, 2016, in Pittsburgh, Pa. (AP Photo/Mary Altaffer)
The poll is one of many that suggests that Clinton has done a better job of consolidating her base than Trump. In spite of WikiLeaks documents showing Clinton staffers at times mocking Clinton's popular liberal primary opponent, Sen. Bernie Sanders (I-Vt.), and in spite of emails demonstrating a cozy relationship between Clinton and American corporate interests, liberal voters seem less inclined to cross party lines than their conservative counterparts.
One group that has never materialized as a political force in the general election is the so-called "Trump Democrat," a group that helped carry Trump to victory in a number of Republican primaries. The CNN/ORC poll shows that Trump receives the support of a mere 6 percent of Democrats — roughly the same percent of Republicans who plan to vote for Clinton.
The original crossover Democrat voters were known as "Reagan Democrats" after Reagan won 26 percent of registered Democrats in the 1984 general election.