Substitute teachers traditionally deal with some of the worst classroom discipline issues, but one sub may have taken things too far with a second-grade classroom.
Denver Ham's 7-year-old daughter Riley told her family she had a "bad day" last Wednesday at Legend Elementary School in Newark, Ohio, after a substitute teacher who called himself "Mr. S" allegedly gave them a scare.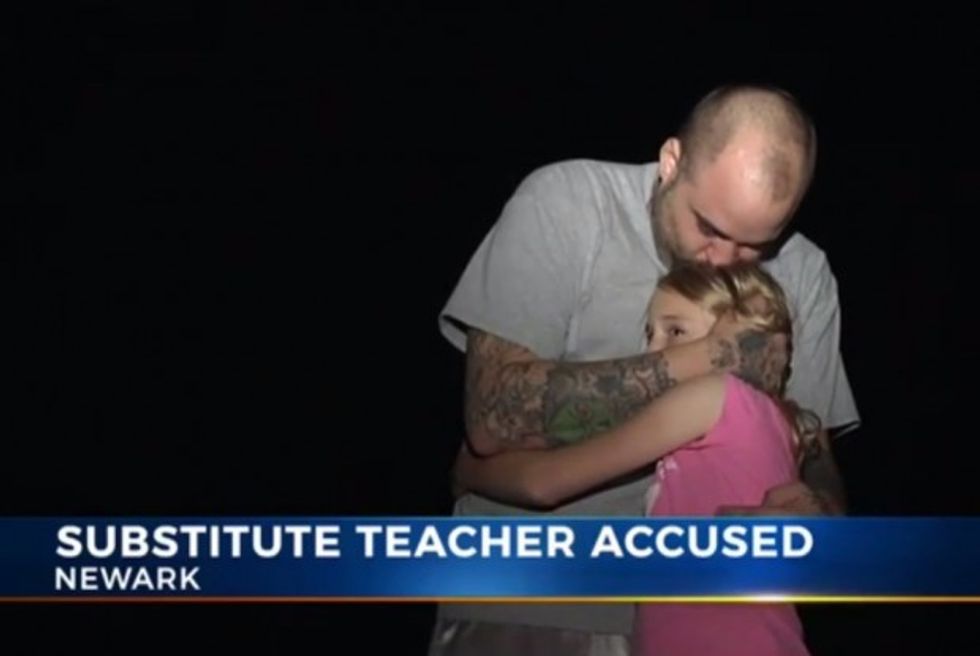 Image source: WCMH-TV
Riley told WCMH-TV the teacher said, "He doesn't deal with bad behavior and said if we act up or do anything that he didn't tell us, that he would cut our heads off and bury us."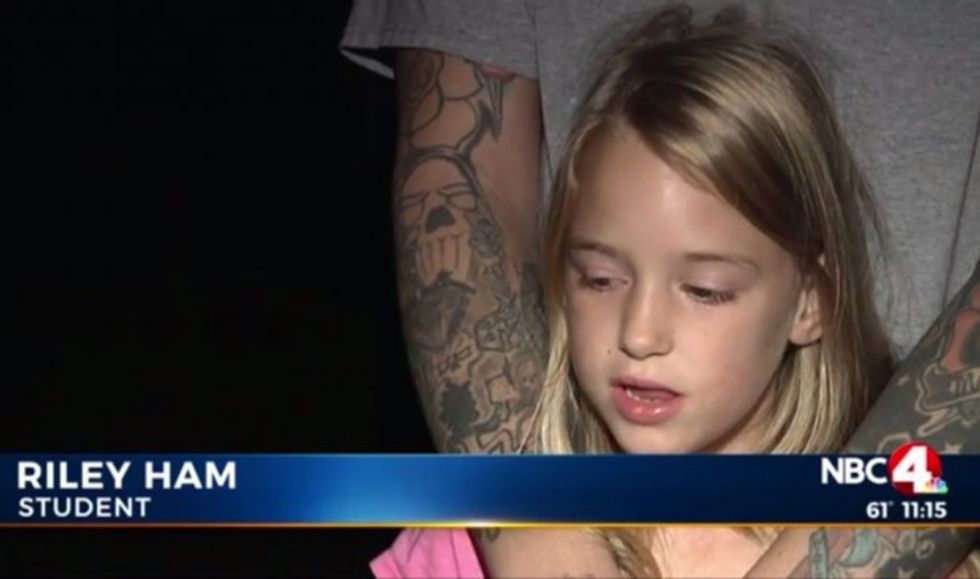 Image source: WCMH-TV
As you can imagine, Denver Ham wasn't happy about what his daughter reported — and his emotions were heightened given his oldest daughter was killed in a 2013 car accident on the way to school.
"I couldn't lose another child," Ham tearfully told WCMH.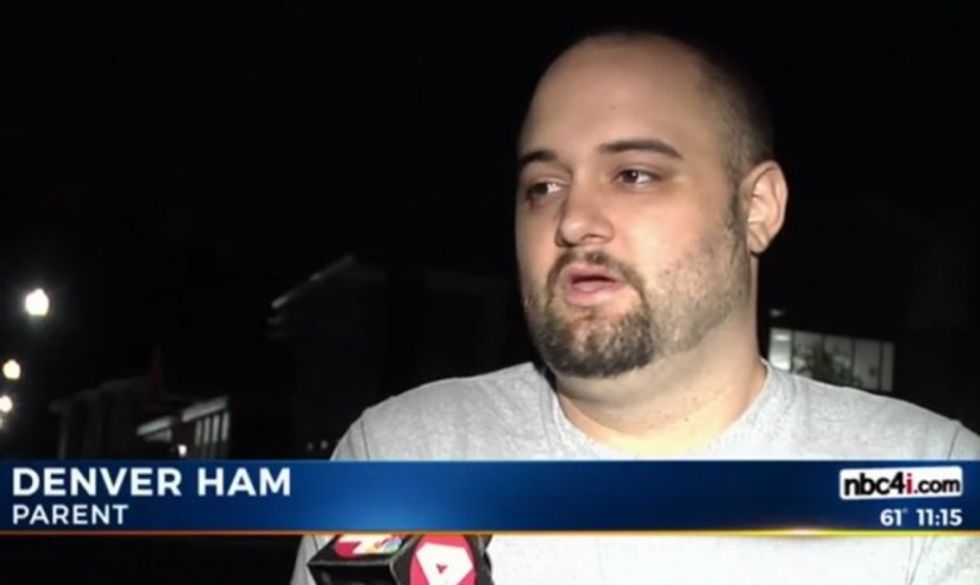 Image source: WCMH-TV
"With the stuff going on in the media today with the school shootings and killings, there's no room for even joking about that," he added to the station.
Ham also said one of Riley's classmates and his mother confirmed his daughter's accusation.
"It's not what's outside the school you have to worry about, it's what's inside," Ham added to the station. "And that's the worst part."
Newark City Schools emailed the following statement to WCMH:
Newark City Schools learned this evening of allegations that a guest teacher made inappropriate comments to students. The comments were alarming and should not be said by any district employee to any student. The district is now investigating the comments, and the guest teacher will not work in the Newark City School District, pending the results of the investigation. The person is not a full-time employee of Newark City Schools.

We apologize to the students who heard the alarming phrase, and to their parents. We encourage students and parents to contact building principals or the district superintendent with any information related to student safety or other educational concerns.