In an interesting exchange illuminated by a hack into former Secretary of State Hillary Clinton aide John Podesta's emails, a staffer tasked with setting up Clinton's private email server discussed a 2011 intrusion that disrupted staffer emails.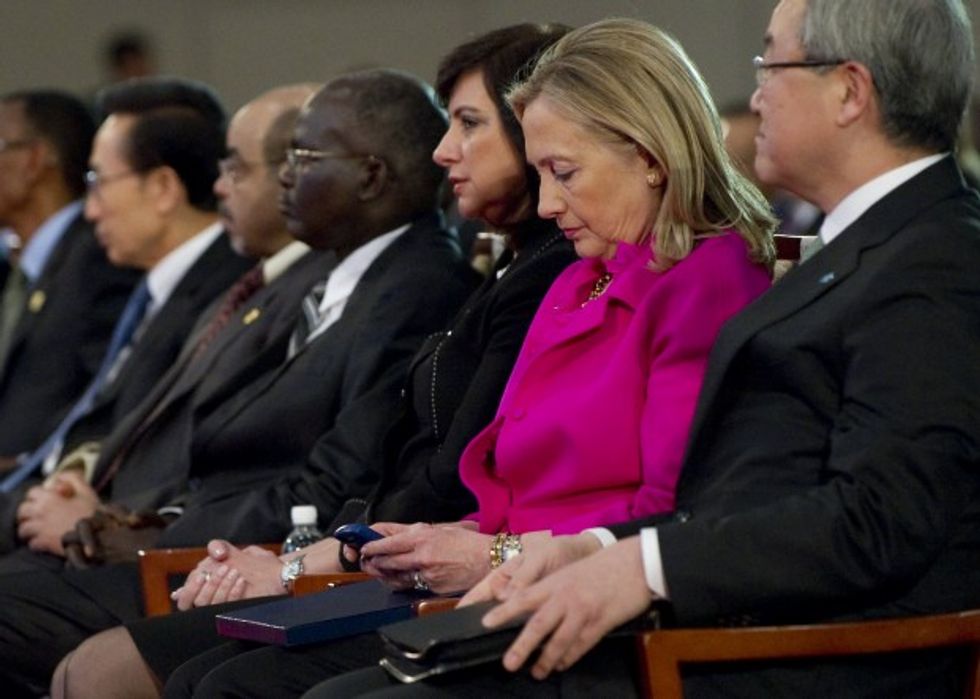 Then-Secretary of State Hillary Clinton checks her Blackberry in Busan, Korea, Nov. 30, 2011. (Saul Loeb/AFP/Getty Images)

In the exchange, Huma Abedin, one of Clinton's top aides, told Justin Cooper, who was the registrant on Clinton's private server, that her "Clinton [black]berry" was not working.
Justin Cooper was the Clinton aide who set up the email server.
Huma: "My clinton [black]berry not working"
Cooper: "We were attacked again" pic.twitter.com/KjQcbocQzz

— Lachlan Markay (@lachlan) October 28, 2016
Since this is getting pickup, I should note that we already knew there were multiple cyberattacks against, and one breach of, HRC's server.

— Lachlan Markay (@lachlan) October 28, 2016
The email exchange happened on Jan. 9, 2011, just four days after an unknown individual used the encrypted privacy tool Tor to access email on Clinton's server.
Podesta's emails were exposed by Russian hackers this month.