Democratic presidential nominee Hillary Clinton has been steadily slipping in the polls when it comes to "honesty" — or how much voters trust her.
Today, Republican nominee Donald Trump was ranked by voters as more honest and trustworthy than Clinton for the first time in an ABC News/Washington Post tracking poll.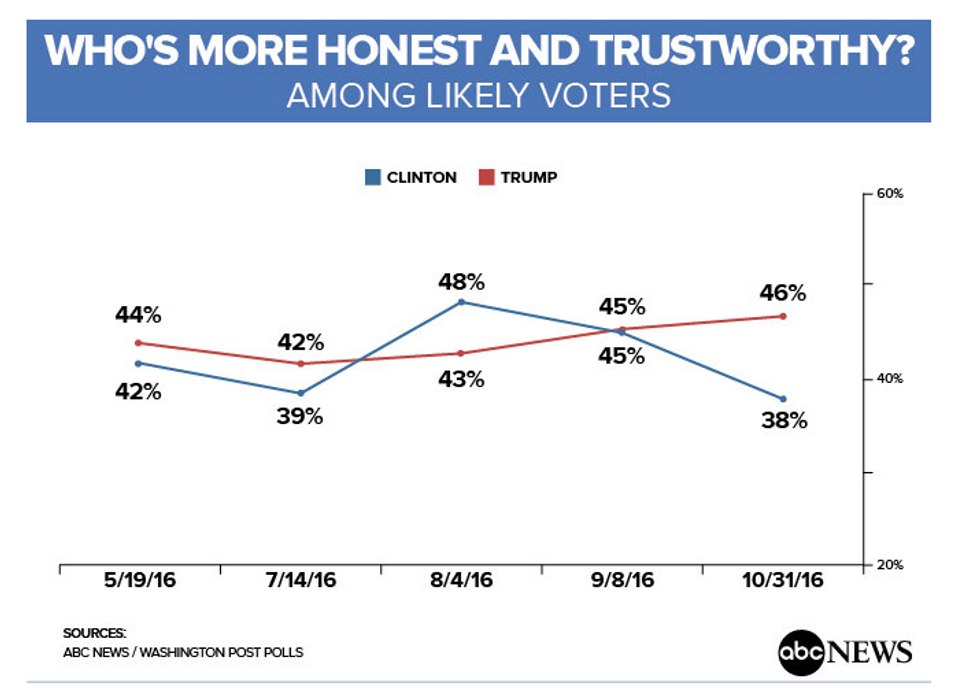 The poll had some more good news for Trump — showing him in a dead heat with Clinton nationally, at 46 percent among likely voters with 3 percent supporting Libertarian Gary Johnson and 2 percent supporting Green Party candidate Jill Stein.
The poll was taken after FBI Director James Comey's announcement Friday that the agency would investigate more emails sent from and to Clinton's private server during her tenure as secretary of state, but "vote preferences have not changed significantly pre- and post-Comey, suggesting the impact, if present, is a subtle one, potentially more apt to influence turnout than vote choices directly," ABC reported.