Rachel Mau, a waitress at a Virginia Beach International House of Pancakes, said she received no tip from high-school-aged diners over the weekend — which likely wouldn't have been as hard to digest compared to what they did write on a receipt.
"Build that wall, Trump daddy," they penned to Mau on Saturday morning, referring to Republican President-elect Donald Trump's promise to construct a wall at the Mexican border to stem the tide of illegal immigrants.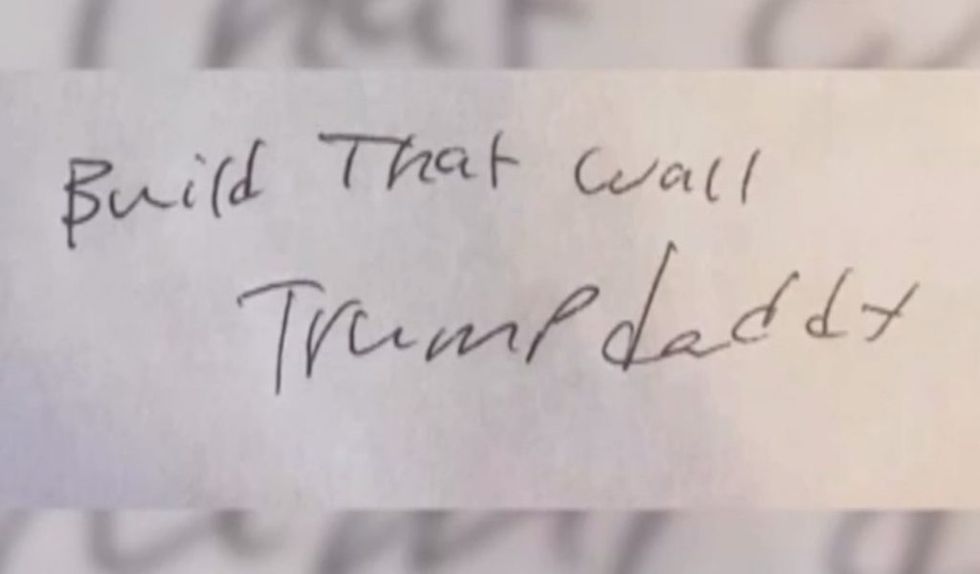 Image source: WTKR-TV
"It's very hurtful," she told WTKR-TV. "I've never actually experienced anything like that, so it really hurt my feelings. I'm a really friendly person, and I try to be nice to all my tables."
Mau, who's of Filipino descent, added to the station that while her patrons are "younger," they "shouldn't treat people differently because of race."
Another receipt from the group included the word "Nah" on the line where a tip is written.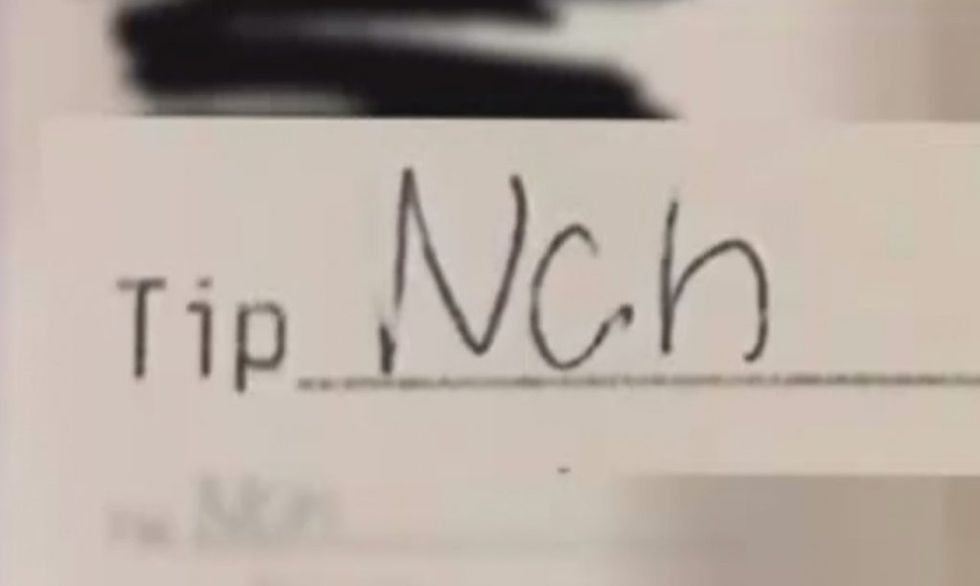 Image source: WTKR-TV
Mau told WTKR she waited on the teens Friday night and apparently there were no issues.
"I didn't know if I did something wrong while I was waiting on them or anything," she told the station.
Mau added to WTKR that she feels "sorry for people who do experience this. I now know how they feel, and that's why I want to spread the word on why you shouldn't treat people like that."
The station noted that Mau was so upset by the note that she took the rest of Saturday off.