After a Pennsylvania high school suspended him Friday for wearing a Confederate flag hoodie, Noah Leech insisted he won't stop wearing it.
"They basically told me I have to go home, and there is a possibility I may be expelled for wearing my hoodie to school," Leech told WTAE-TV outside Plum High School.
"I'm sorry that I've ever offended anyone about it," he added, "but I'm going to continue to wear my hoodie and support what I support."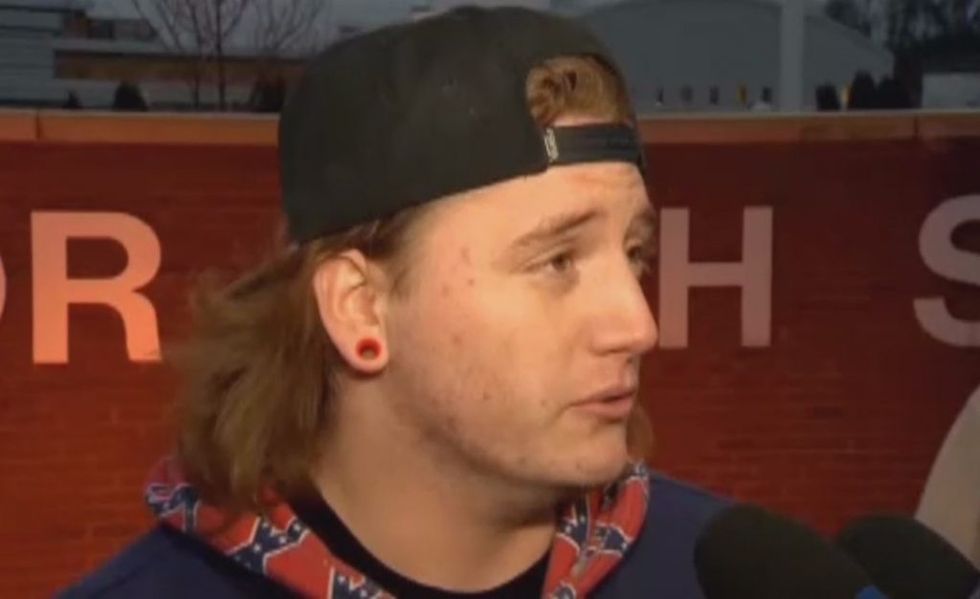 Image source: WTAE-TV
Leech said his hoodie doesn't constitute racism, and he's worn it to school on numerous occasions in the past.
"Our bloodline comes from West Virginia," he told WTAE. "They were helping move slaves from the South into the North under the Confederate flag, so that's what I stand for."
Turns out other students, apparently not liking how the school was treating Leech, staged some pushback, flying Confederate flags from their cars and wearing Confederate flag clothing to school, too.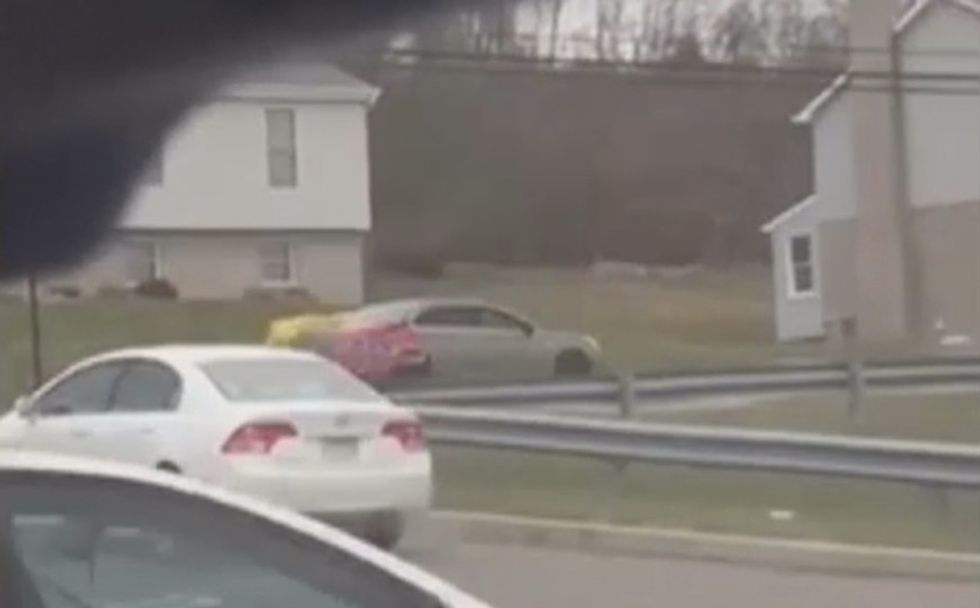 Image source: WTAE-TV
That didn't sit well with student Desiree Ulmer.
"I had no problem with the kid wearing it at first because I never see the kid," she told WTAE. "The kid never affected me in any type of way, but when more people decided to come to school wearing the Confederate flag, at that point, it was like, 'OK, this is getting a little too disrespectful for me.'"
The school district initially concluded that Confederate flag clothing was acceptable in school, the station said, but then decided to ban it on the heels of numerous complaints.
"I spoke with at least one parent who is considering transferring his kid out of the school district because he doesn't feel like his child is safe," a parent told WTAE.
On Monday morning, two students stood outside Plum High School holding Confederate flags in protest of the clothing ban.
"I'm fighting for my rights," freshman Kelsey Evans told KDKA-TV. "It's our First Amendment, they can't take our rights away."
"I'm fighting for what I believe in because so many people think it's racist, but it's not," Evans added to the station.
Dr. Troy Lyons and her husband, Stanford, walked their sophomore son to school Monday over concern for his safety, KDKA reported.
"This is more than a statement of I can't wear what I want to wear," Dr. Troy Lyons told the station. "When you wear something that is racially insensitive, it's not appropriate."
"The Confederate flag represents oppression and slavery in the south, and we are not going to stand for that," Lyons continued to KDKA.
After a few hours, the protesting students said the principal told them to leave or else face arrest.