A Brooklyn city councilman is seeking a new communications director to handle his offices press work, manage community outreach and fight against incoming President Donald Trump's administration.
Democrat Brad Lander's office hopes to hire a new communications director "to resist the threats of the Trump regime to American democratic values and vulnerable constituencies, and to build a more just, inclusive, and sustainable NYC," according to online job listings.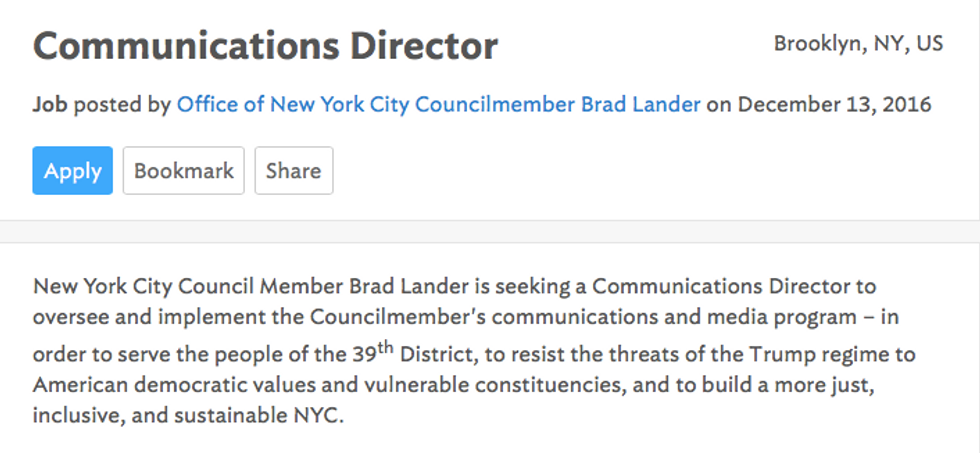 Screen grab via Idealist.org
Lander told the New York Daily News that he included the unusual reference to Trump in his office's job description because New Yorkers are "hungry to be involved" in countering potential policy initiatives under a Trump administration, including climate change and immigration.
"People are genuinely worried and recognize that if we're going to be successful protecting people's rights, we're going to have to be organized and loud," Lander said.
Lander has served on the city council since 2009 and is the founding co-chair of its Progressive Caucus. He was named by The Nation as one of "Today's Social Justice Heroes" in 2012.
He was arrested in November during a protest supporting raising the minimum wage.
The job appears to have been posted since at least mid-December. Lander's office did not immediately respond to a request for comment about the applicants it has garnered.