The six-second video showing the three-word chant is all one official at St. John's University needed to hear:
"Build that wall! Build that wall!" passengers aboard a campus bus called "the Link" shouted in the clip.
The Rev. Doug Mullin — vice president for student development at the Catholic university in Collegeville, Minnesota — called the chant "regrettably insensitive."
"Understandably, some people who were on the bus or who heard about the incident may even feel their safety was being threatened," Mullin continued in an email to the campus, Inside Higher Ed reported. "The incident is currently under investigation. ... It is a tradition and value of our Benedictine campuses that we strive to honor the dignity of all persons ... most especially those with whom we may disagree or whom we do not understand. Chanting highly charged political opinions on a bus fails our community in honoring this value."
Already-planned rallies on campus Tuesday were apparently extra charged following the video hitting social media.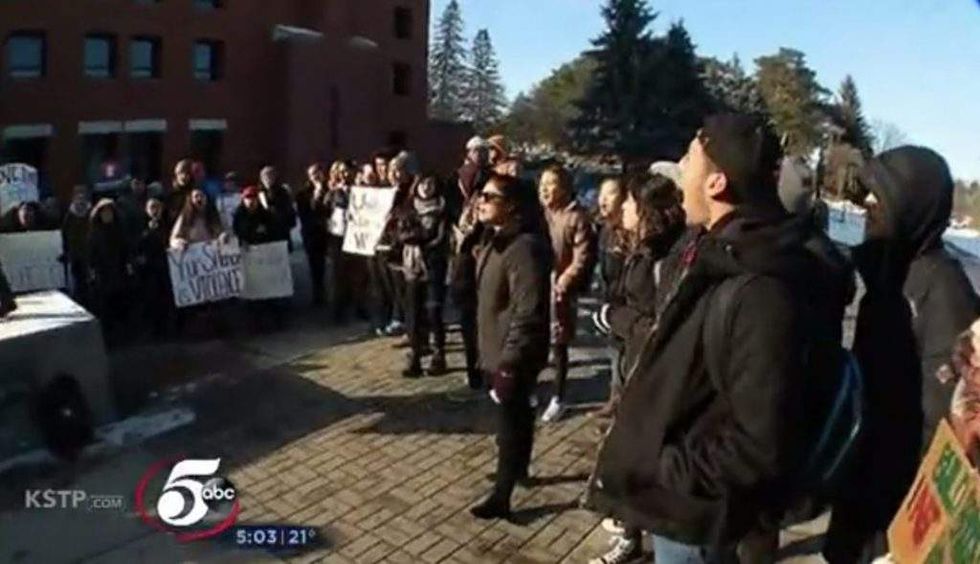 Image source: KSTP-TV
"The situation we are in, the political climate that we are in right now — we have to be bigger than that," rally organizer Gladys Gutierrez told KSTP-TV.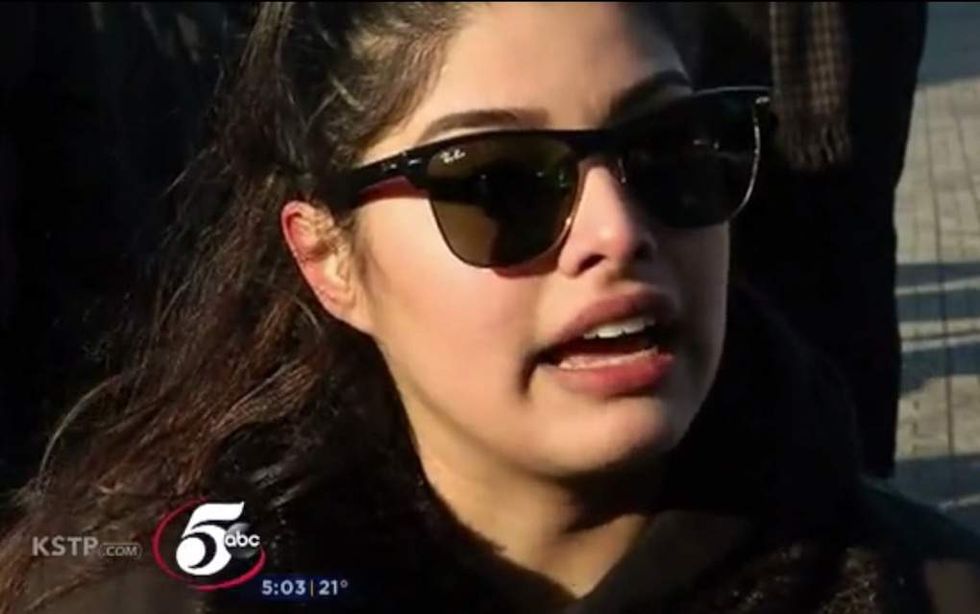 Gladys Gutierrez (Image source: KSTP-TV)
But others said such reactions threaten free speech.
"It's free speech until it hurts someone's feelings," student Matthew Adler told the station. "Then it's not free speech anymore. It's hate speech, which I think is kind of backwards."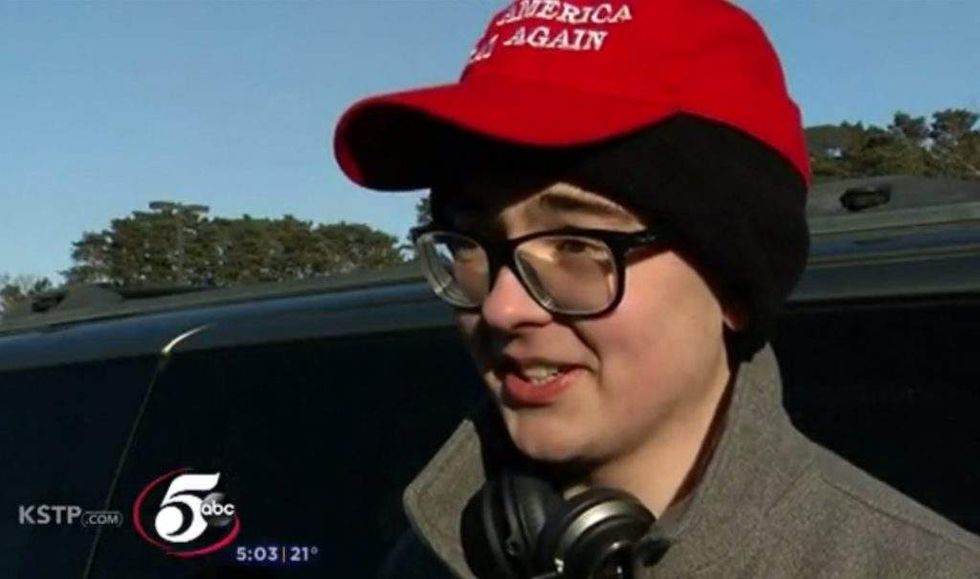 Matthew Adler (Image source: KSTP-TV)
However, another student said that passengers on the bus who may have disagreed with the "Build that wall!" chant were forced to listen to it since they likely couldn't get off the bus at that time.
"They had no place to leave," Zach Kennedy told KSTP.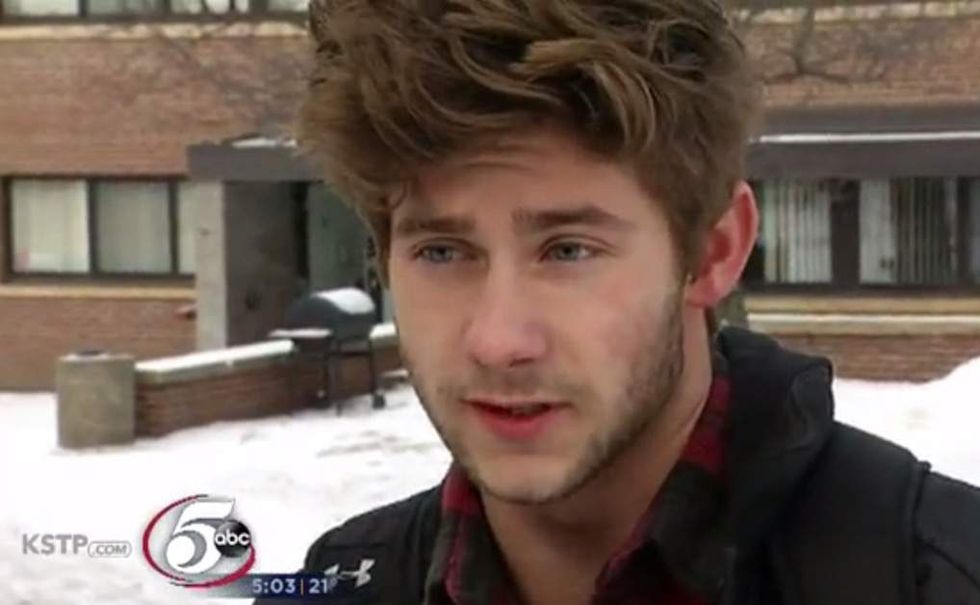 Zach Kennedy (Image source: KSTP-TV)
The Facebook user who posted the clip on Sunday wrote that some commenters were showing "a classic demonstration of white privilege and a complete lack of empathy. Many members of the CSB/SJU community are directly affected and currently in extremely vulnerable positions and this issue demands our immediate attention if we desire to be a true community."
The station added that among a list of demands students have created for administrators is a push to hold students accountable for hate speech.
This story has been updated.
(H/T: The College Fix)