Actor George Takei took to Twitter Saturday to poll his followers over who they think does more "harm" to the American people.
"Trump says the media is the true enemy of the American people. So lets take a poll. Who do you think does MORE HARM to the American people?" Takei asked.
His two options: The "unfair" news media or President Donald Trump.
Takei, who is an outspoken liberal and progressive, likely posted the poll expecting his followers to select Trump. But after nearly 70,000 votes, the poll was nearly tied — 49 percent chose the media while only 51 percent chose Trump.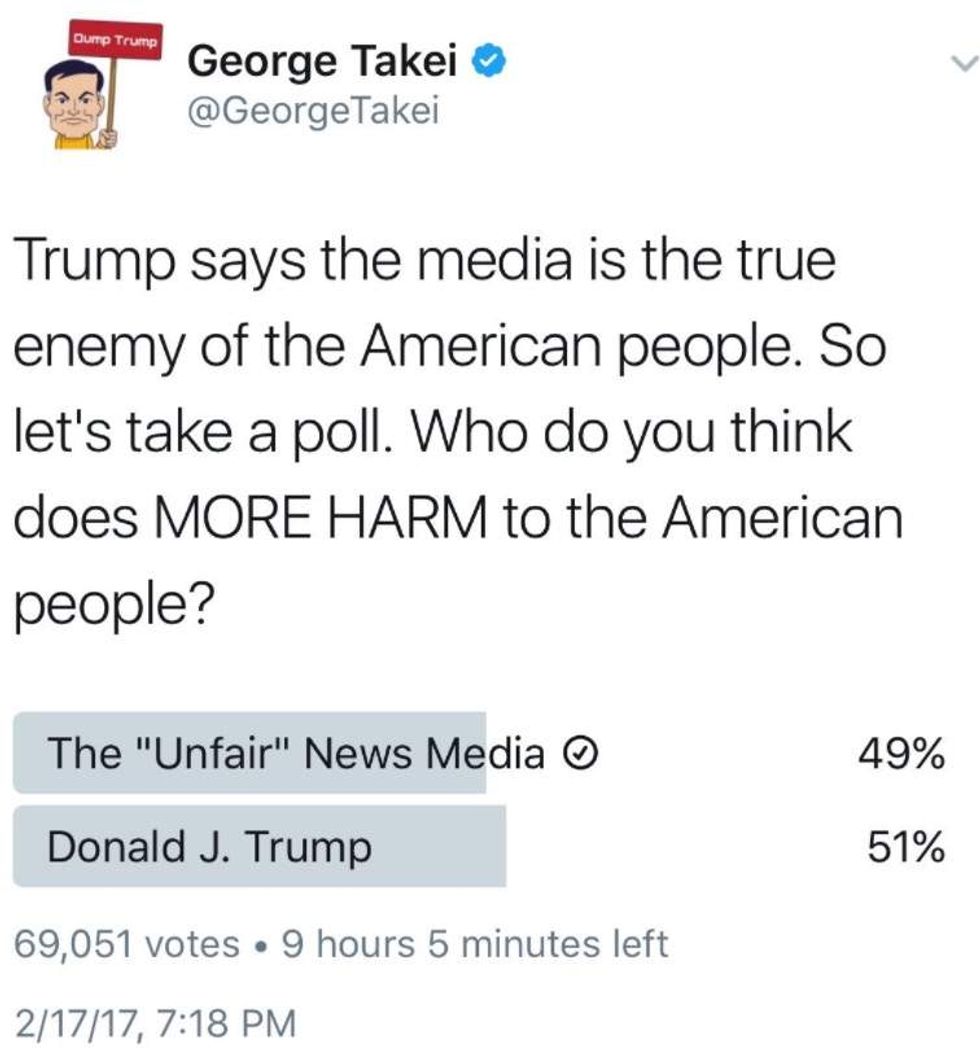 Image source: screenshot
Takei did not expect those results, so naturally he deleted the poll altogether. And Twitter users did not let the action go unnoticed — and proceeded to roast him for being "dishonest."
@GeorgeTakei I am a big fan. Have you gone mad? You made a poll then deleted it when it didn't go your way. Seriously.

— Jim Quite Often (@Jim Quite Often)1487444691.0
Takei later posted on Twitter that his poll was "hijacked" by "alt-right virgin trolls." However, he later deleted that tweet, too.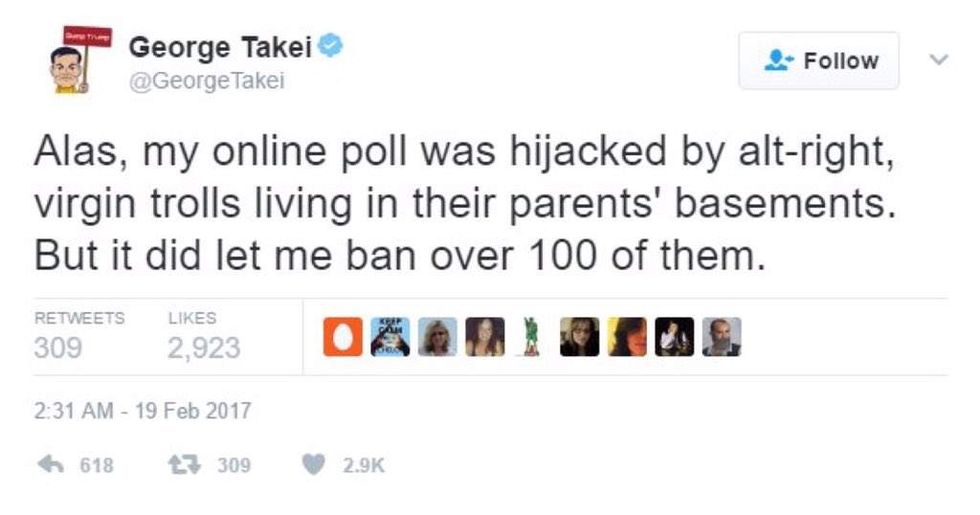 Image source: screenshot