Marine veteran Brian Sant came back to his Salt Lake City apartment well after midnight Thursday after working a late shift and was taking a breather in the living room while his brother and 29-year-old son who also live there were asleep.
Then at about 3 a.m. there was loud banging on his third-story front door.
"I jumped up and yelled, 'What the hell?' " Sant told the Salt Lake Tribune.
Two hooded men clad in black — one wielding a 2-foot-long metal pipe — broke down the door and stormed into the apartment, the paper said.
Sant told the Tribune he began fighting with the intruders — and then his son exited a bedroom armed with a handgun and started firing.
One of the intruders — Puleaga Danny Tupu, 33 — died in the living room, police told the paper Friday. The Tribune added that Tupu has a history dating to 2002 of mostly misdemeanor convictions for petty crimes, citing a search of Utah court records.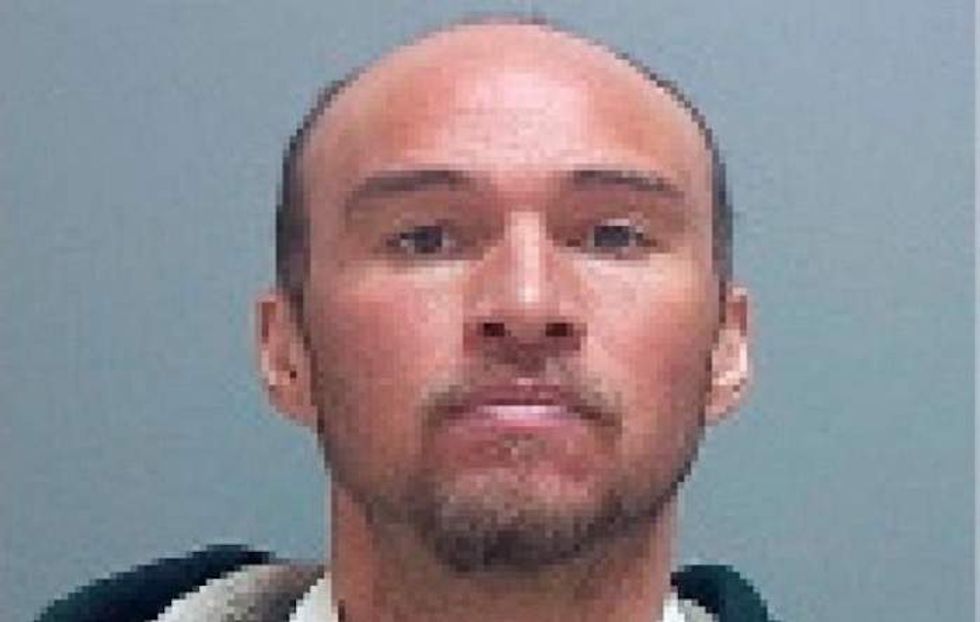 Puleaga Danny Tupu was one of the intruders who broke into Brian Sant's apartment. He was shot and killed by Sant's son. (Image source: Salt Lake County Sheriff's Office)
The second intruder was also shot, the paper said, and apparently collapsed on the apartment building's lawn after running from the scene. He was listed in serious condition, the Tribune said.
Sant told the paper that he didn't know the men or why they broke into his apartment but said that they made a serious error.
"You got veterans living around in these apartments," he told the paper. "You don't know who's got a gun."
He added to the Tribune that neither he nor his brother or son were hurt in the incident.
Tupu's criminal history includes convictions for dozens of crimes such as intoxication, open container, shoplifting, and trespassing, the paper said, adding that he's also pleaded guilty to felonies, including receiving stolen property and attempted theft. Tupu was wanted on a $10,000 warrant issued last Monday after failing to appear in court for a misdemeanor sexual battery conviction, the Tribune said.
Salt Lake City Police Sgt. Brandon Shearer told TheBlaze on Monday the incident didn't appear to be random and that police didn't make any arrests in connection with it.
Salt Lake City Police Detective Keith Horrocks told the Tribune that the case is now with homicide investigations. Horrocks told  TheBlaze on Monday that police didn't have any updates.
(H/T: Mad World News)