A North Carolina middle school student placed cleaning solution into a teacher's drink last week, school officials confirmed to WNCN-TV on Monday, which led to the teacher's hospitalization.
While the station said the cleaning solution was determined to be non-toxic, Jeffrey Jennings — a seventh-grade science teacher at East Lee Middle School in Sanford, North Carolina — became nauseated with a headache and had to go to an urgent care center after drinking the tainted soda on his desk Tuesday, his wife told WRAL-TV.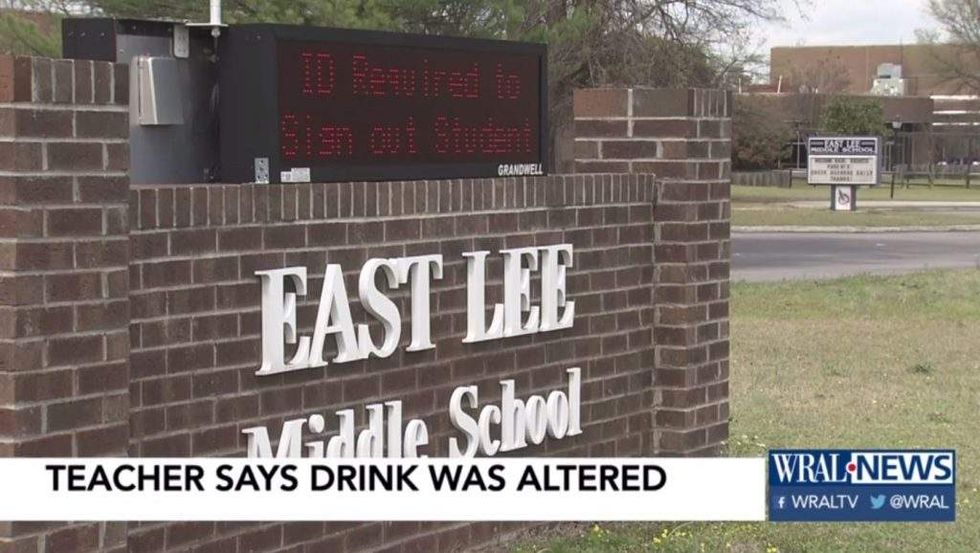 Image source: WRAL-TV video screen cap
"The headache and the nauseousness was the worst thing," Marie Jennings told WRAL, "and then later that evening, he had the abdominal pain, which he ended up at Moore Regional [Hospital] the next day for."
She told WRAL that another teacher told her husband that dry-erase board cleaner was placed in his soda while he wasn't looking.
"They had actually taken it off the desk, opened the cap, poured the Expo cleaner, put the cap back on and put it back on his desk," Marie Jennings told WRAL.
Three days later, he was still feeling ill — and concerned about going back to class, she said to WRAL. "He has to go back and face these kids every day," she said.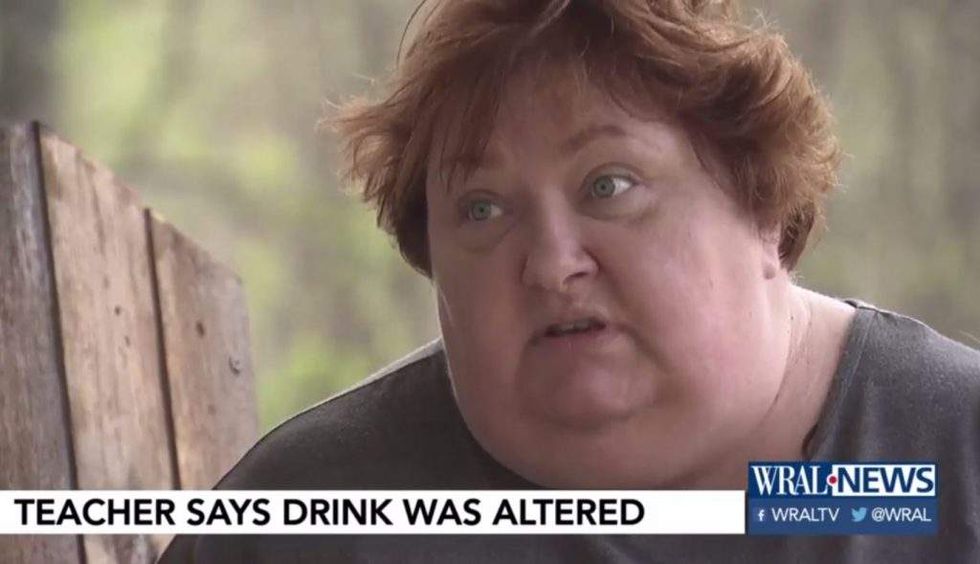 Marie Jennings talks about what happened to her husband. (Image source: WRAL-TV video screen cap)
Marie Jennings told WRAL that she and her husband hope a punishment is coming — and that if nothing happens, "Is someone else going to try and do this to him? Is he going to be the teacher that, 'Oh, nothing happens when you mess with him, so pretty much do what you want?' That worries me," she told WRAL.
School officials told WNCN "the district takes this incident very seriously" as they continue to investigate, but they wouldn't disclose what consequences the student faces, citing confidentiality issues.
(H/T: EAGNews)