The frontman of famed hard-rock band Tool lauded members of the military and law enforcement during a Sunday concert — one day before Memorial Day — and then proceeded to blast "snowflakes" in the audience.
Maynard James Keenan — who seemed visually obscured during the Boston show, keeping spotlights off him and dressing head to toe in what appeared to be a kind of riot-police costume — began by telling the crowd that "as artists, we interpret and report, that's our job," WZLX-FM reported. "We are merchants of emotion."
Watch Maynard James Keenan of @tool rant on "whining, entitled snowflakes" at #BostonCalling -… https://t.co/Er8AyKhFWo

— WAAF (@WAAF) 1496158291.0
"We have the privilege to do that because of active and former law enforcement and military defending our right to do so," Keenan — who served in the U.S. Army as a forward observer prior to forming Tool — continued to loud cheering.
"Those of you who are law enforcement and military," he said, "your job is to defend our right to act like whining, entitled snowflake a**holes."
He then added a self-deprecating one-liner, "Myself being one." Even bigger cheers this time — and even some laughter.
Then Keenan turned his attention to "snowflakes" who could hear his voice, explaining how they should treat the military and police.
"Your job is to respect them f***ing doing that for you," he said. "Divided we fall. Don't believe the hype, dumb-dumbs, we're all in this together."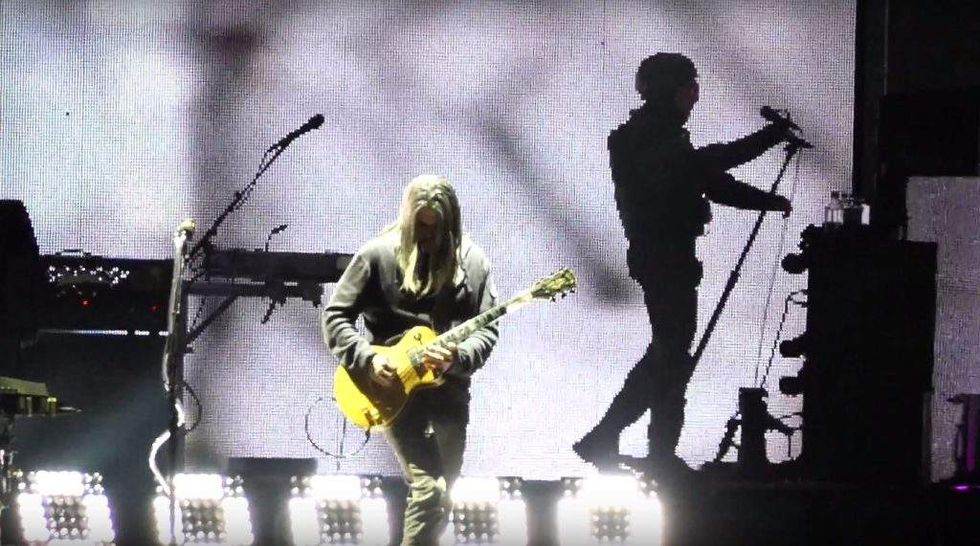 Tool frontman Maynard James Keenan (right), backlit on the microphone Sunday during the band's concert in Boston. (Image source: YouTube screenshot)
The cheering was still vigorous but not quite as loud after the singer's final call out. It's unknown how many Tool fans in the audience identify with Snowflake Nation.
(Content warning: Rough language):