Amid a sociopolitical climate in which it seems student demands are being met with increasing frequency by schools, faculty members and administrators, Brooklyn Technical High School students issued a petition of their own recently — to change the date of their senior prom.
Seems there's a "vast" Muslim population at the New York City school, and since its prom — scheduled for this Saturday — falls during Ramadan, the petition signers wanted the date altered so all Muslim students could attend.
Ramadan — the annual Muslim holy month — calls for fasting between sunrise and sunset, along with other restrictions.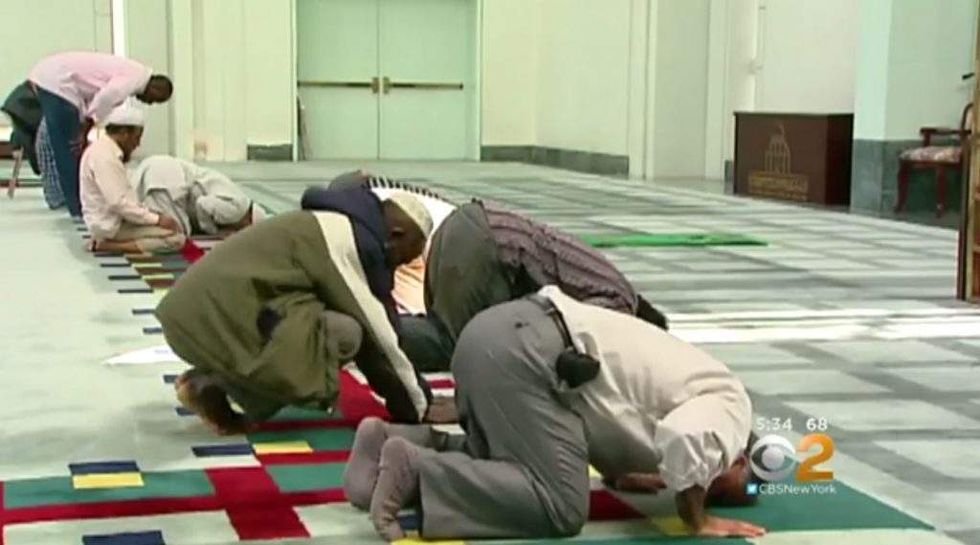 Image source: WCBS-TV video screenshot
"I think it's kind of unfair because there's a major population of Muslims at Brooklyn Tech," student Pikeeza Shabbir told WCBS-TV.
"On prom night, I'll probably be spending time with my family because I believe prom is the night ifthar happens where we all break our fast," student Mashror Ali told WCBS, noting the Islamic name for the Ramadan dinner.
And while the station said the prom dinner won't be served until 9 p.m. — after sunset — students indicated that other factors preclude Muslims observing Ramadan from attending.
"You're not supposed to listen to music during Ramadan, so it's not really allowed," Shabbir told WCBS.
While the petition drew support from over 270 people, the station said the school turned down the request because the senior prom was planned months in advance. WCBS reported that although the petition was created three months ago, a Department of Education spokesperson said school officials didn't know about it.
The petition was deleted Monday, noting that the school's administration "will make sure in the future to make decisions to avoid this debacle happening again."
Some Muslim students told WCBS they believe their holidays are overlooked.
"Muslim holidays they don't give much attention to it, school events, they don't care about it," Saima Afrin told the station.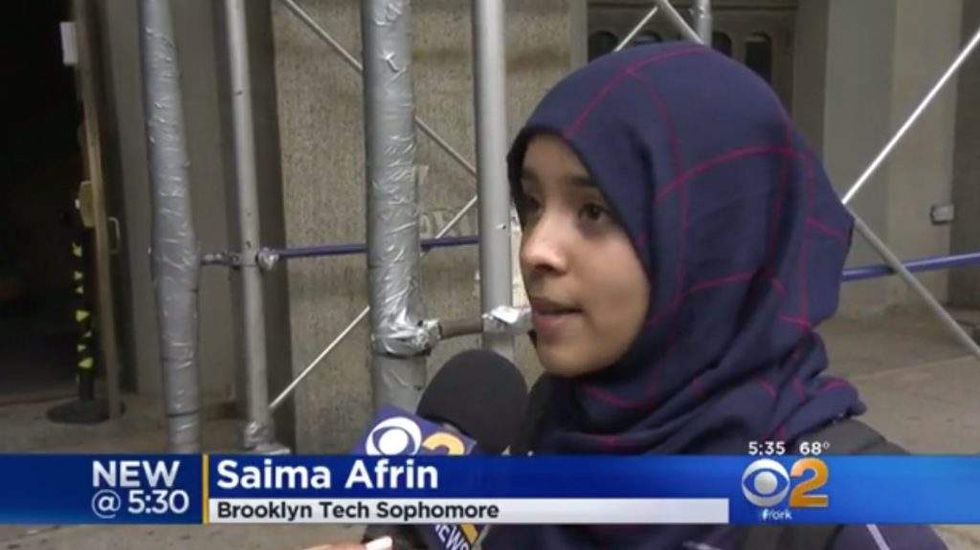 Image source: WCBS-TV video screenshot
New York City in March 2015 became the first major U.S. urban center to close public schools on two of Islam's biggest holy days — Eid al-Fitr and Eid al-Adha. The former recognizes the end of Ramadan, and the latter commemorates the willingness of Abraham (or Ibrahim) to sacrifice his son. Democratic Mayor Bill de Blasio pushed for the holidays.
The exact dates of Muslim holy days change annually since they're based on a lunar calendar.
Prior to the deletion of the prom petition, one student called it "kind of useless" — and not for a reason that likely made school officials happy.
"I don't wanna say it," Nafin Rahman told WCBS, "but it's kind of useless since the school won't change it because they'd lose money."